February 1, 2021 | From PJ Media
Lord, we ask that our governmental leaders would be God-fearing and recognize that they are accountable to Him for each decision and act.
Less than a week after he was sworn into office, President Joe Biden has ordered the State Department to restore relations with the genocidal terrorists of Hamas. . . .
Editor's Note: Here is the statement made accompanying the recognition of the Palestinians: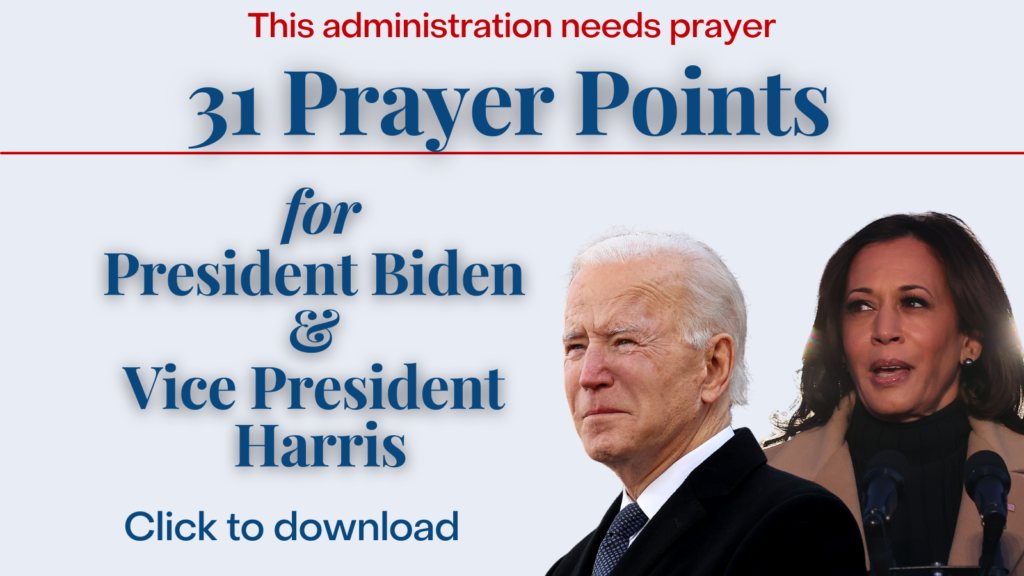 It "remains the best way to ensure Israel's future as a democratic and Jewish state while upholding the Palestinians' legitimate aspirations for a state of their own and to live with dignity and security." . . .
Biden's next move will be to start the gravy train of assistance to the Palestinian government. Perhaps he'll invite Mahmoud Abbas to the White House for some nice friendly chit-chat.
A new wind is blowing through the Middle East — an ill-favored wind.
"Under the new administration, the policy of the United States will be to support a mutually agreed two-state solution, one in which Israel lives in peace and security alongside a viable Palestinian state," he said.

Mills said peace can't be imposed on either side and stressed that progress and an ultimate solution require the participation and agreement of Israelis and Palestinians.

"In order to advance these objectives, the Biden administration will restore credible U.S. engagement with Palestinians as well as Israelis," he said. . . .

Trump cut off funding for the U.N. Relief and Works Agency known as UNRWA, which was established to aid the 700,000 Palestinians who fled or were forced from their homes during the war surrounding Israel's establishment in 1948. It provides education, health care, food and other assistance to some 5.5 million refugees and their descendants in the West Bank and Gaza Strip, as well as Jordan, Syria and Lebanon. The U.S. was UNRWA's major donor and the loss of funds has created a financial crisis for the agency.

The Trump administration closed the office of the Palestine Liberation Organization in Washington in September 2018, effectively shutting down the Palestinians' diplomatic mission to the United States. . . .
Editor's Note: The Heritage Foundation said:
Substantial evidence indicates that the UNRWA has contributed to Palestinian extremism. For instance:
(Excerpt from PJ Media. Article by Rick Moran. Photo Credit: Getty Images.)
Share your prayers for this in the comments below!