April 29, 2021 | IFA Staff
Lord, we pray for our nation. We desire a nation that seeks after You.
Delayed and unconventional, President Biden addressed Congress and the nation on Wednesday evening. (Transcript found here.) What did he have to say about his first 100 Days and his vision for our nation's future?  Share your insights, prayers, and discernment in the comments. How you are praying, and what you are hearing from God?
The story here is what you share, so scroll down and see what the Lord is showing intercessors. Senator Tim Scott's response can be viewed here: https://www.youtube.com/watch?v=8qd_CcL4bRA. Feel free to comment on it as well.
You can pray for this administration's leaders–download this new prayer guide complete with prayer points and specific people to be praying for daily.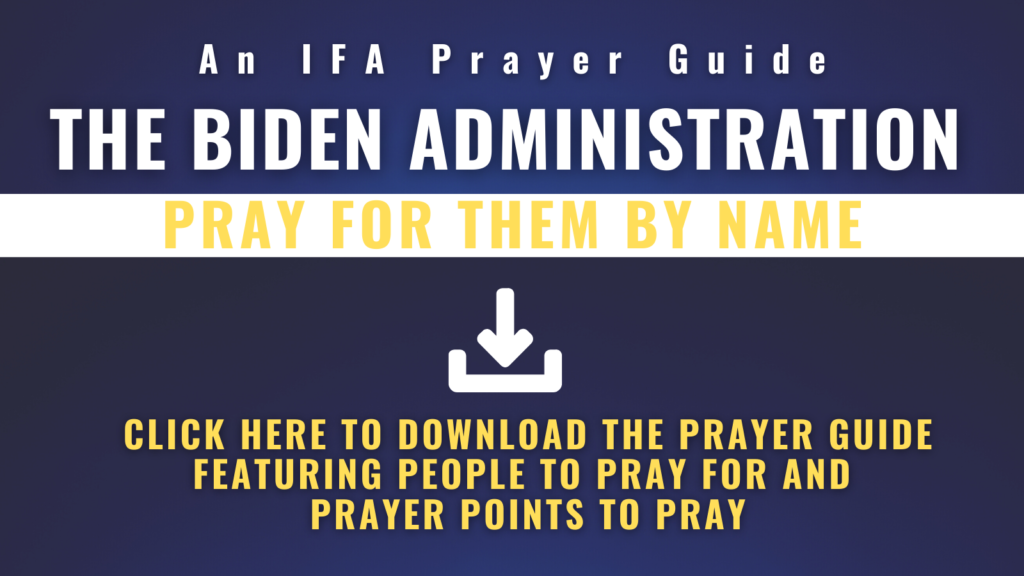 What were your impressions of Biden's speech? Share in comments . . .