Battling for Election Integrity and Eyewitnesses from January 6
From IFA Staff, The Federalist
|
January 8, 2022
Battling for Election Integrity and Eyewitnesses from January 6
From IFA Staff, The Federalist
|
January 8, 2022
I Prayed
have prayed
Truly he is my rock and my salvation; he is my fortress, I will not be shaken. Psalm 62:6
Find out about January 6 from intercessory eyewitnesses and also get the latest hopeful news on election integrity. Watch the January First Friday Prayer Call webcast.
Hundreds of laws and processes were changed in the months leading up to the election, sometimes legally and sometimes not, creating chaos, confusion, and uncertainty. Tech oligarch Mark Zuckerberg, one of the world's wealthiest and most powerful men, spent $419 million — nearly as much as the federal government itself — to interfere in the government's management of the election in key states.
Powerful tech oligarchs and corrupt propaganda press conspired to keep indisputably important news stories, such as allegations of corruption regarding the Biden family business, hidden from voters in the weeks prior to voting. Information operations were routinely manufactured about President Trump in the closing months of the campaign, including the false claim that Russians paid bounties for dead American soldiers and Trump didn't care, and that Trump had called dead American soldiers losers. Both were disputed by dozens of on-the-record sources.
Effective conservative voices were censored by the social media arms of the Democrat Party. And all this was done after the establishment spent years running an unprecedented "Resistance" that falsely claimed Trump was a traitor who had colluded with Russia to steal the 2016 election…
The media and other Democrats have used the January 6 riot at the Capitol as a way to ignore legitimate concerns about what they did to the election system, and as a way to continue the assault on election security…
The media and other Democrats are cartoonishly overhyping the J6 riot to avoid being held accountable for the many ways in which they destroyed election integrity in the months and years leading up to November 2020. Wise people are not fooled by their distraction attempt.
(Excerpt From The Federalist)
How are you praying about election integrity? Share in the comments!
(Photo Credit: Getty Images)
Partner with Us
Intercessors for America is the trusted resource for millions of people across the United States committed to praying for our nation.
If you have benefited from IFA's resources and community, please consider joining us as a monthly support partner. As a 501(c)3 organization, it's through your support that all this possible.

Dave Kubal
IFA President
& CEO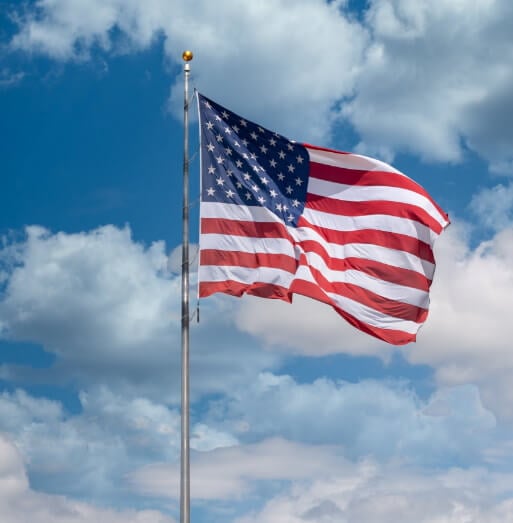 Become a Monthly Partner
You can post a prayer to share with others.
Charla M
January 9, 2022, 10:02 pm
Truly he is my rock and my salvation; he is my fortress, I will not be shaken. 62:6
janis s
January 9, 2022, 6:09 am
Truly he is my rock and my salvation; he is my fortress, I will not be shaken. 62:6
Christine S
January 8, 2022, 11:53 am
Dear Father, Please release the people who were wrongfully incarcerated last January 6th! Please.....
Vicki R
January 8, 2022, 10:46 am
Father, You and You alone are our Refuge and our Rock; those who know You and have an intimate relationship with You realize that You are sovereign over all things, nations, governments and dominions, but Father I pray for the ones who have hated our last president with an everlasting hatred; it has consumed them and has been perpetuated by the enemy. I pray that many will have their eyes opened to this venomous hatred and run to You in repentance and declare to desire Your truth in everything because this hatred can eat away at a person's heart like a cancer. In Jesus name.
Robert G
January 8, 2022, 5:06 am
Truly he is my rock and my salvation; he is my fortress, I will not be shaken. 62:6