ARIZONA PASSES LAW BLOCKING FED GUN CONTROL LAWS
From The Daily Wire
|
April 9, 2021
ARIZONA PASSES LAW BLOCKING FED GUN CONTROL LAWS
From The Daily Wire
|
April 9, 2021
I Prayed
have prayed
Lord, give the leaders of our states courage to combat what is unconstitutional. We pray for constitutional, lawful actions by our government.
Arizona Gov. Doug Ducey (R) Tuesday signed into law HB 2111, which would prevent state and local governments from implementing any new gun control laws coming out of Washington, D.C. Those who support the bill say law-abiding gun owners are protected from potential laws that would be a violation of the Second Amendment.
View Comments (1)
According to the bill, the Arizona State Constitution allows state legislators to exercise their "sovereign authority." The text of the bill specifically cites Article II Section 3 of the Arizona State Constitution, which says, "The Constitution of the United States is the supreme law of the land." . . .
Pinal County Sheriff Mark Lamb backed a similar Second Amendment sanctuary policy when his county's board of supervisors contemplated a similar resolution.
"I'm out amongst the constituents every day and I get more questions about the Second Amendment and our support and questions about our support for the Second Amendment, more than I do anything else," he explained. "I reiterated to them that as a sheriff I took an oath to support and defend the Constitution of the United States and I'm going to do that at every turn." . . .
"The Second Amendment was put in place for the key reason of avoiding another tyrannical government. The Second Amendment is what allows us to keep government in check and voice our opinions, whether we disagree or agree with something."
Maricopa County Sheriff Paul Penzone, however, is not thrilled with the new law because it "put[s] law enforcement in an awkward position."
"I think … there's political motivation. It's one of those emotional issues but as far as the impact on law enforcement, it will create confusion or challenges more than benefits or protecting the Second Amendment," Penzone told KTAR Radio last week. "The people who wrote it really didn't sit down and have a thoughtful conversation as to the application." . . .
Other states and local governments across the country have passed similar legislation, making them "Second Amendment sanctuaries." It is a move that is gaining steam, particularly in red states, like Texas and Oklahoma.
Gun rights activists have applauded Second Amendment sanctuaries because it is a figurative way of saying "we will not back down from this fight."  . . .
At the end of the day, the federal government relies on state and local law enforcement to enforce its gun control agenda. That burden ultimately falls on the shoulders of county sheriffs, many of whom believe gun control laws are unconstitutional. These declarations are local elected officials' way of saying they will not enforce something they believe violates the Constitution.
President Joe Biden has vowed to take up the gun control agenda, with a push for a ban on "assault weapons," "high capacity" magazines, and universal background checks. . . .
Share your comments on this article below!
(Excerpt from The Daily Wire. Article by Beth Baumann. Photo Credit: Unsplash.)
Partner with Us
Intercessors for America is the trusted resource for millions of people across the United States committed to praying for our nation. If you have benefited from IFA's resources and community, please consider joining us as a monthly support partner. As a 501(c)3 organization, it's through your support that all this possible.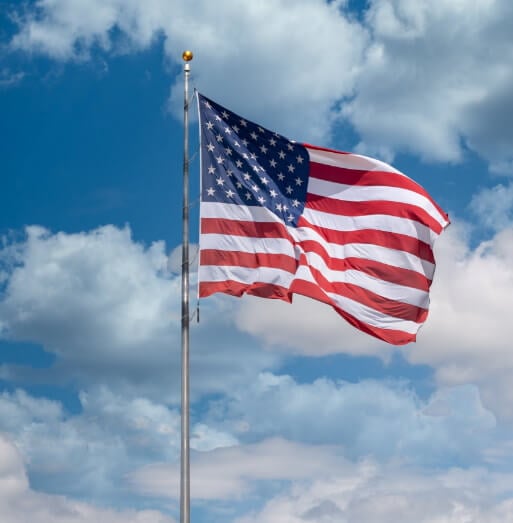 Become a Monthly Partner