ABORTION: THE REAL BATTLE HAS ONLY BEGUN
September 4, 2021
I Prayed
have prayed
Lord, we pray against any backlash or schemes of the enemy to reverse the work you have done. We ask that you thwart his plans at every turn and give intercessors the insight and perseverance to continue praying.
An unholy alarm went off throughout all the kingdom of darkness this week. Many Americans were surprised to learn that not only had Texas passed a law that banned roughly 85% of abortions, but also that the Supreme Court allowed it to happen.
Christians around the country rejoiced. The principalities, powers, and evil one himself are undoubtedly enraged. These demonic forces have used abortion to sear the conscience of the country and to open spiritual doors to all kinds of death and destruction.
View Comments (21)
It may be tempting to think the battle is won, but I fear that kind of thinking will actually ensure that it is lost.
Insider Intercessory Intelligence
I can tell you firsthand that much of the church in Washington was surprised by this pro-life development. That which so many have prayed for for so long seems to have materialized, but we have been caught unawares. Unfortunately, my sense is that so much of the intercessory community is exhausted or distracted by COVID and Afghanistan, that they feel unable to take on this new fight.
But the backlash and fury of the enemy will be fierce. We see in Scripture that the enemy loves to steal and kill things that appear to flourish at first. Of the four soils in Jesus' famed parable, we see that three of them were prematurely destroyed before the full fruit could come forth.
Then he told them many things in parables, saying: "A farmer went out to sow his seed. As he was scattering the seed, some fell along the path, and the birds came and ate it up. Some fell on rocky places, where it did not have much soil. It sprang up quickly, because the soil was shallow. But when the sun came up, the plants were scorched, and they withered because they had no root. Other seed fell among thorns, which grew up and choked the plants. (Mt 13:3-7)
Things may start well at first, but die in the end.
Lord, may these wiles not steal your latest pro-life victory.
I spoke with the owner of a federal government contracting firm in the Washington, D.C. area about this development. This source is also an intercessor who has tracked the pro-life prayer movement for years who affirmed that this Supreme Court victory is part of a much larger, intense battle that is far from over.
"This really is just the beginning honestly," my source said. "There is definitely going to be an extended battle over this. It's definitely a massive step forward, but we're not just going to dust our hands and say 'well it's over.' But I have the sense that some people are going to be doing that.
"We don't know what the court is going to be like in a decade," the source added.
This D.C. area resident also pointed out that the Supreme Court is not the only battlefield on this issue.
"We also have a bad habit of solely relying on the courts. Just because it's banned, abortion is still going to happen. We still need to address family issues in communities."
The battle is longer, and the battlefield broader, than we may have previously thought.
This article is a call to not put down your weapons. Do not grow weary. Do not declare victory prematurely. The tide of the battle has been turned, but it is far from over.
The enemy will now redouble his fervor on this issue.
Will you?
With that in mind, let us pray.
-Father, we ask that you strengthen the Christians of this country to continue praying and fighting for an end to abortion, that the innocent bloodshed would finally come to an end and those called to fight for life would not give up or be deceived into thinking the battle is over.
-Lord, we pray against any backlash or schemes of the enemy to reverse the work you have done. We ask that you thwart his plans at every turn and give intercessors the insight and perseverance to continue praying.
-Father, we ask that you would help the struggling mothers who are faced with unwanted pregnancies. Thank you for providing for them as a good Father, giving them thee courage to keep their child, and bringing your people to help them through the process.
Verses to press into as you intercede on this issue:
Have nothing to do with the fruitless deeds of darkness, but rather expose them. (Eph 5:11)
But we do not belong to those who shrink back and are destroyed, but to those who have faith and are saved. (Heb 10:39)
His intent was that now, through the church, the manifold wisdom of God should be made known to the rulers and authorities in the heavenly realms, according to his eternal purpose that he accomplished in Christ Jesus our Lord.  (Eph 3:10-11)
Partner with Us
Intercessors for America is the trusted resource for millions of people across the United States committed to praying for our nation. If you have benefited from IFA's resources and community, please consider joining us as a monthly support partner. As a 501(c)3 organization, it's through your support that all this possible.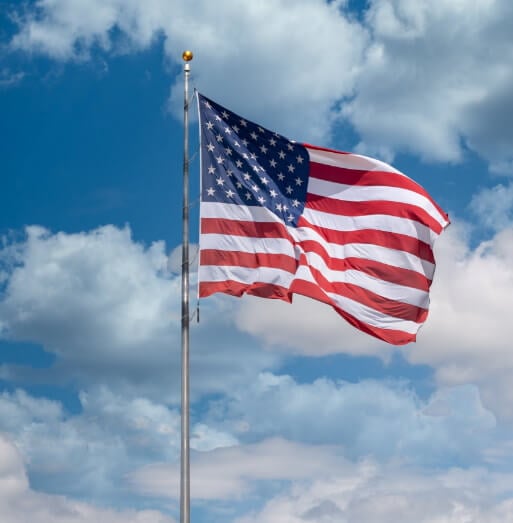 Become a Monthly Partner