A PASTOR'S CALL TO VOTE…
Bobby Alger
|
November 1, 2018
I Prayed
have prayed
Pray that Christians will vote, and vote God's values. 
You are free from the law, but that doesn't mean you are free to do wrong. Live as those who are free to do only God's will at all times. Show respect for everyone. Love Christians everywhere. Fear God and honor the government. (1 Pet 2:16-17 TLB)
View Comments (3)
"Government Participation" – That sounds a whole lot more official than "get out and vote" but that's what I mean.  Next Tuesday, November 6, 2018 we are given the opportunity to participate in voting for state and national civil government leaders.  It's a privilege to vote and also I believe a responsibility as a citizen of our county to participate.  Some would suggest that because we are established in the Kingdom of God that we should shun involvement in the affairs of the kingdom of this world.  Or maybe some of you have come to believe that voting doesn't matter or brings too much drama into your life. If so, refresh yourself with these scriptures: Romans 13:1-7, 1 Peter 2:13-17, 1 Timothy 2:1-4.
If I'm called to cooperate with my leaders and live under their policies, then I'd prefer the privilege of deciding who I'd like to live under! These scriptures clearly state that God has ordained civil government on the earth to function with a heavenly calling.  In our nation, we get to participate in electing those who govern us.  Our role can either select someone for the position or remove someone in the position.  Bearing that in mind, I want to suggest how you can go about choosing a candidate to vote for. The possibilities as I see it are:
You can vote for a person. Whether on a local, state or national level, you have researched and watched their life to the point that you believe they are genuine and desire to represent their constituents well.
You can vote for a platform (with which a person is supposed to be aligned). Some people go on automatic pilot in this category. They don't consider the individual, they just vote the party. While this may be a permissible way to vote, it's important as a believer to read and research each platform and compare that with Biblical standards.   I personally have read both the Democratic and Republican platforms.  While there are some similarities, I found vast differences.
You can vote for a policy (that the person is promoting). While not guaranteed that their policy will become law, there are those who have voiced certain policies that you agree with and are biblically supported.
You can vote for appointments (that the elected person will have the privilege of making). A pastor friend of mine voted for the presidential candidate that would appoint the next supreme court justices. He didn't care for the candidate but cared for the values held and longevity of a conservative court.
Like it or not, the political party that has the majority has the edge. The majority party doesn't have absolute power, but they have the persuasive power.  Again, not a deciding factor, but nonetheless, a factor. As a Christian rooted in God's kingdom, I'm faced with the dilemma of participating in the kingdom of this world.  Yet, God calls us to influence this world in a way that promotes the gospel of Jesus Christ.  This includes our attitude towards those who display themselves differently from us and voice themselves in opposition to us. Romans 12:18 says, "as far as it depends on you, live at peace." Not everything depends on us since others have a responsibility too, but we have to answer to a higher calling.
So, do your research ahead of the ballot box.  Decide who, how, and why you are voting.  Then Just Do It! First of all, pray (I Timothy 2:1) and continue praying! (I Thessalonians 5:17)
(Pastor Bobby Alger, Crossroads Community Church, Winchester, Virginia)
Partner with Us
Intercessors for America is the trusted resource for millions of people across the United States committed to praying for our nation. If you have benefited from IFA's resources and community, please consider joining us as a monthly support partner. As a 501(c)3 organization, it's through your support that all this possible.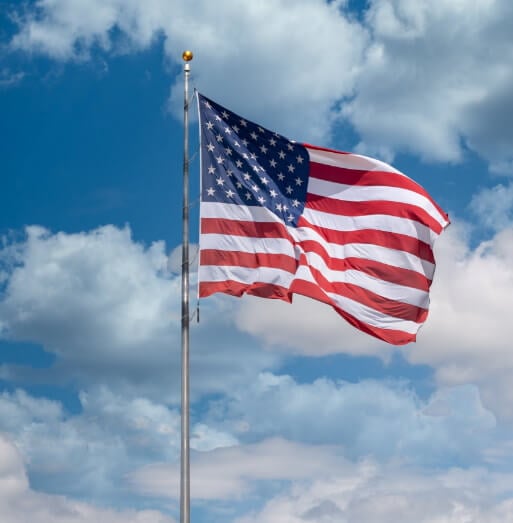 Become a Monthly Partner