A CALL TO BATTLE: WHAT CHRISTIANS WHO LOVE OUR COUNTRY NEED TO HEAR RIGHT NOW
Casey Harper, IFA Contributing Writer
|
May 15, 2021
A CALL TO BATTLE: WHAT CHRISTIANS WHO LOVE OUR COUNTRY NEED TO HEAR RIGHT NOW
Casey Harper, IFA Contributing Writer
|
May 15, 2021
I Prayed
have prayed
Father, we pray that the intercessory community would remain steadfast and committed to be faithful in their prayer assignments, that God would give you the strength to do the same.
There are decision points in our lives and in the life of our nation, where one choice can change the trajectory forever. I believe our nation is in one of those moments, and at this crucial time, many intercessors have grown tired, or even distracted.
Thankfully, we serve a God who can renew our strength, and boy do we need it.
View Comments (47)
Don't be censored! Sign up to make sure you aren't missing the news Christians need to pray about. Click HERE.
I don't need to remind you of every dastardly policy coming out of Washington, the poor state of the American pulpit, the all-but-lost war for entertainment and popular culture, or any other range of attacks our nation faces.
They are like soldiers arranged on a hilltop coming down towards us. We are outnumbered, tired, and we feel powerless to do anything.
But again, we have reason to be thankful. That moment of weakness… the point of peril where no human solution can save us…I suspect that is when God most delights in coming to the rescue.
But I am convinced he has ordained a primary method to usher in that rescue, that revolution, that reformation our land so desperately needs:
A repentant, praying people.
A Call to Battle 
During World War II, the American populace mobilized to support the war effort. Yes, they read the daily headlines of the latest news from Europe. But they did more than that.
Mothers, children, older men, and everyone in between salvaged materials, created "Victory Gardens," and went without certain goods, all in the name of securing victory for the nation.
What if the intercessory community shared the same vision, the same level of intense focus to support those fighting on the front lines for our country? If you haven't noticed that our nation needs it, you're not paying attention.
There are Kingdom believers working in Congress right now for the sole reason of stopping aggressive abortion legislation.
Pray for them.
There are Kingdom believers in the media right now held back in their careers because they refuse to repeat the lies handed to them by the corporate bosses.
Fast for them.
There are unsaved people in the federal government mulling over new regulations that could help or destroy much of our nation.
Fast and pray and weep for them.
Insider Intercessory Intelligence
What if I told you there was a group of intelligent, educated, young women working all throughout the DC "swamp" who have begun a time of fasting and prayer?
Well, it's true.
These enterprising young Kingdom women, all of whom I have the privilege of knowing, have named their effort the "21 Wailing Women." They have committed to pray together for 21 days, each of them fasting one of those days.
From Capitol Hill to government contractors and more, they occupy positions of serious influence and sway in our nation. I can't get more specific than that for obvious reasons, but I can ask something of you.
Join them.
Let us be a people that rises up, that labors in prayer, that answers the call to battle when our nation needs it most. These are the moments where the call as an intercessor is tested, when distraction and weariness come and pull us away from our calling.
Resist. The country needs you.
Consider this:
Pray that the intercessory community would remain steadfast and committed to be faithful in their prayer assignments, that God would give you the strength to do the same.
Pray that God's people and His Kingdom influence all seven mountains of our nation: Education, Government, Media, Family, Entertainment, Church, and Business.
Consider over the next 21 days if you can take a day to fast for our nation and its leadership, like our 21 wailing women. This is a chance to join with them all the intercessors who read this article to pray and lead the way into spiritual battle.
Verses to press into as you dig deeper on this issue:
"And let us not grow weary of doing good, for in due season we will reap, if we do not give up." -Galatians 6:9
"…pray without ceasing…" 1 Timothy 5:17
"I have fought the good fight, I have finished the race, I have kept the faith." -2 Timothy 4:7
Editor's note: Just before I prepared this article for publication I thought about how I wanted to eat an orange. It was a temptation for me because I fast on Fridays as part of IFA's first Friday fast. It is not easy for me! But as I read these words from Casey Harper, I was reminded why I fast on Fridays. Our nation needs it. It is a sacrifice, but it is needed. I want to count myself with the "21 Wailing Women" who are fasting in D.C. Don't you?
Casey Harper is a writer in the Washington, D.C. area covering national politics. He has worked for The Daily Caller, The Hill, and Sinclair Broadcast Group. A graduate of Hillsdale College, Casey's work has also appeared in Fox News, Fox Business, Washington Examiner, and USA Today. Follow him on Twitter: @CaseyHarper33. (Photo Credit: Canva.)
What about you? Are you willing to sacrifice because of the critical times we face? Share in the comments.
Partner with Us
Intercessors for America is the trusted resource for millions of people across the United States committed to praying for our nation. If you have benefited from IFA's resources and community, please consider joining us as a monthly support partner. As a 501(c)3 organization, it's through your support that all this possible.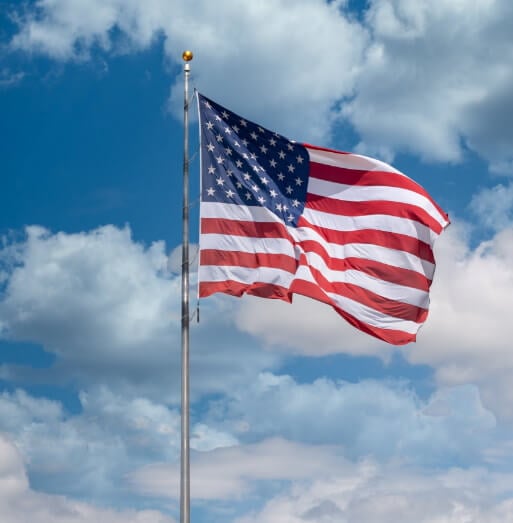 Become a Monthly Partner