Dave Kubal: 6 Ways to Pray for a New School Year
Dave Kubal, IFA CEO/President
|
August 18, 2022
Dave Kubal: 6 Ways to Pray for a New School Year
Dave Kubal, IFA CEO/President
|
August 18, 2022
I Prayed
have prayed
Father, we lift up our schools before You. Bless and protect our children, God, and empower our teachers to share Christian truth with them.
As we prepare to send our students and educators back to school, it's impossible to dismiss the numerous education-related issues in our newsfeeds and on our minds.
View Comments (39)
For many Christians, the prevalence of inappropriate materials in school libraries, threats to female athletic programs, and the indoctrination of our children as it relates to gender identity and critical race theory, are only a few of the red flags on our minds as we begin another school year. Meanwhile, in the wake of the tragic Uvalde shooting just a few months ago, all people (Christian or not) remain concerned about the safety of their students and faculty at school.
Our children spend an average of 1,195.2 hours per year in instruction and influence in public schools. It is vital that parents get involved in their children's education to pursue traditional values within schools and protect children from all evils present.
Considering these unprecedented threats to our children's welfare, along with America's general moral decline pervading our classrooms, it's critical that we exercise our God-given authority in prayer to defend our schools and the children and staff within them. The state of our education system today may look hopeless, but we serve a big God. This is an opportunity to engage our faith as intercessors.
Prayer is our fiercest weapon.
God's power is released when we unite as believers in Christ. In Matthew 18:18-20, Jesus reinforced the power of prayer when he said, "Truly, I say to you, whatever you bind on earth shall be bound in heaven, and whatever you loose on earth shall be loosed in heaven. Again, I say to you, if two of you agree on earth about anything they ask, it will be done for them by my Father in heaven. For where two or three are gathered in my name, there am I among them."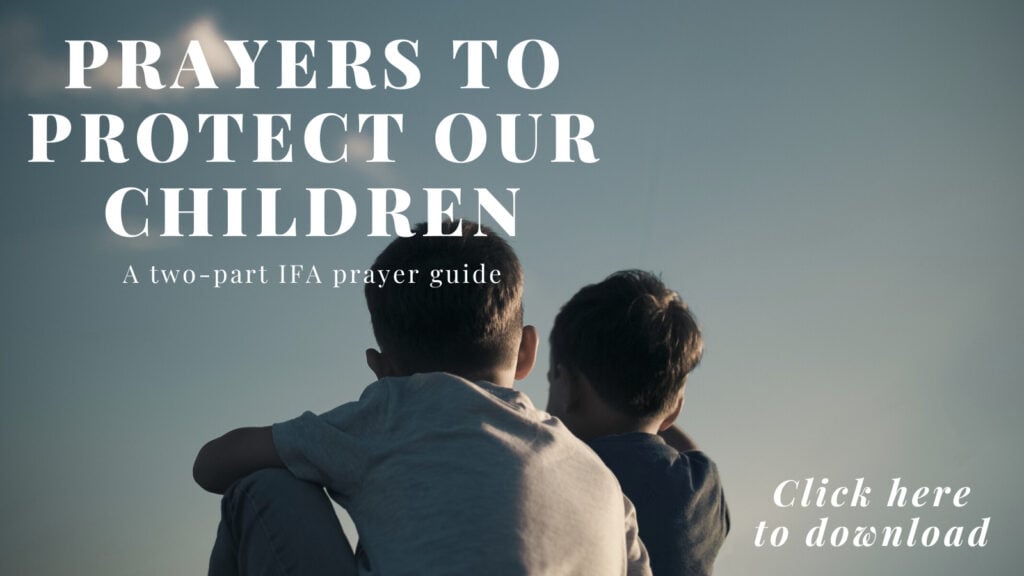 Today's educational system has dramatically departed from what God first established in our country through leaders who looked to Him for guidance. Years ago, the Bible was read in classrooms, The Ten Commandments was displayed on classroom walls to instruct character, and prayer was paramount. While America wasn't looking, reading, writing and arithmetic were largely replaced by left-wing secular ideologies in our public schools and universities. It's a deliberate assault on the spiritual and moral compass of America's children.
Interceding for our students, teachers, administrators and decision-makers is the simplest, yet most powerful thing we can do to keep Christ a part of education. Allow the Holy Spirit to direct your prayers, revealing to your heart specific matters or people that need His covering, and consider these six prayer points:
Pray for our teachers.
Ask the Lord to raise up a new generation of dedicated educators who will commit themselves not only to an honest, accurate presentation of all subject matter, but who will also serve as positive role models for their students. Ask the Lord for wisdom and discernment to reign in the hearts of teachers, that they would strive to safeguard the hearts and minds of our children. Cover them in God's blessings, praying for them to have peace, protection, wisdom, joy and a sense of purpose in their teaching.
Pray for our students' mental health.
Our children are growing up in a world of insecurity. Too often we hear about mental health being on the rise. Pray against fear and anxiety in our children (Philippians 4:6-7). Ask God to give them His peace, even amid chaos (Isaiah 54:13).
Pray for a spiritual revolution.
Our school systems need healing. The Bible gives assures us that if we pray, God will move mightily (2 Chronicles 7:14). We have moved far away from our nation's foundation and we're paying the price with a loss of biblical morality in our students' lives. Pray that God will equip churches and homes across the land to give their young people the training for a biblical worldview that will cause them to thrive in their faith throughout their entire education experience (Proverbs 22:6).
Pray for Christians to be bold.
Many Christians today feel they're walking a tightrope, not knowing what they can say or do. Pray for Christians students and faculty in our schools to take a bold stand for Christ and to grow their faith in profound ways (Matthew 5:16). Although school-sponsored prayer was officially prohibited in 1962, Christian students and faculty cannot be asked to check their faith at the door. As long as there are Christians in our schools, Christ will be there, too.
Pray for our school boards, state education agencies and administrators.
Ask the Lord to grant our leaders in education His wisdom, endurance for the road ahead, and a desire to seek God's will for the good of our schools (1 Timothy 2:1-4). Pray for local school boards and state education agencies to direct morally sound instruction and for hidden agendas to be made known.
Pray for protection.
Pray against any violent or evil agenda that is being planned against our schools be revealed. Nothing in all creation is hidden from God's sight; everything is uncovered before Him. Pray that anyone with a propensity to steal, kill and destroy would be delivered through the power and the deliverance of our Lord Jesus Christ (Isaiah 54:17). (For more guidance about praying for safety in our schools, download this resource: Prayers and Decrees to Guard Our Schools from Evil Attacks)
Prayer isn't the only thing we can do, but it's the most important thing.
With so much uncertainty in our world, it's more important than ever before to cover our education system in prayer. God's power is released as we pray. Never forget that we serve a big God, who spoke the universe into existence with one word. Ephesians 3:20 says God is "able to do immeasurably more than all we ask or imagine." So, let's come boldly to His throne of grace and expect results!
How are you praying for our schools? Share your thoughts and prayers below.
(Photo Credit: Kenny Eliason on Unsplash)
Partner with Us
Intercessors for America is the trusted resource for millions of people across the United States committed to praying for our nation. If you have benefited from IFA's resources and community, please consider joining us as a monthly support partner. As a 501(c)3 organization, it's through your support that all this possible.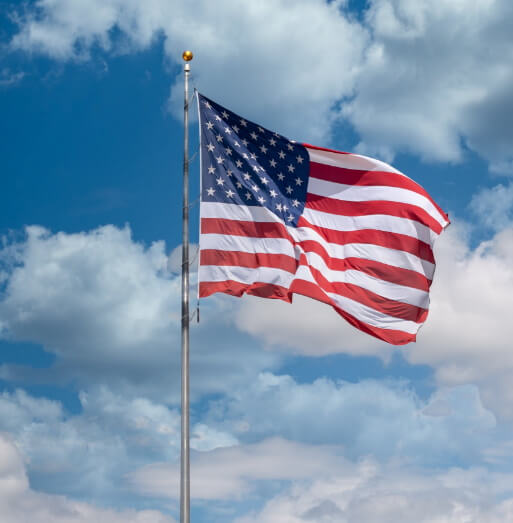 Become a Monthly Partner
You can post a prayer to share with others.
David C
August 19, 2022, 7:42 am
Isaiah 54: 13(NAS)"All your sons and daughters will be taught of the LORD; and the well-being of your sons will be great." We declare and decree that our sons and daughters will be taught of You, Jesus, and their well-being will be great. We have not seen the righteous forsaken and our descendants do not beg bread. All day long we are gracious and lend, and our children are a blessing. Our children are saved, healed and delivered by the mind of Christ and the Spirit of the Lord. Father, may they receive from You a spirit of wisdom and of revelation in the knowledge of You. We pray that the eyes of their hearts be enlightened, so that they will know what is the hope of Your calling, what are the riches of the glory of Your inheritance in us, the saints, and what is the surpassing greatness of Your power toward us who believe. May our children truly understand their authority in You, Jesus- our position with You. Father, You raised us up to be seated in the heavenly places with Christ Jesus. Praise the Lord! Praise the Lord! Thank You Jesus! Amen. Psalm 37: 25-26, 2 Corinthians 3: 17, 1 Corinthians 2: 16, Ephesians 1: 15-2: 10
Connie S
August 19, 2022, 4:36 am
Father, we lift up our schools before You. Bless and protect our children, God, and empower our teachers to share Christian truth with them.
Cheryl S
August 18, 2022, 10:02 am
Father, we lift up our schools before You. Bless and protect our children, God, and empower our teachers to share Christian truth with them.