Puerto Rico
State Prayer Call:
Every Monday at 8:00 PM EST (En Español)
(605)313-5647
Access Code: 2972631
State Leader(s):
Vilma Odette Velázquez
Governor:
Pedro Pierluisi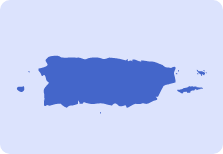 Download State Prayer Guide
Post Your Prayers For Puerto Rico
Submitted Prayers For Puerto Rico
David Esteban O
June 20, 2022, 5:31 pm
Almighty LORD, grant Puerto Rico a spirit of conviction, confession, and repentance. Let Your revival begin. Let it be so, amen.
Pray For Puerto Rico Leaders