Nevada
State Prayer Call:
Date and Time TBD
(605) 313-4424
Access Code: 4400172
State Leader(s):
Nancy Hicklin
State Motto:
All for our country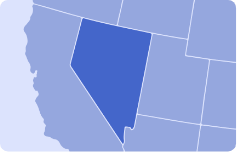 Download State Prayer Guide
Post Your Prayers For Nevada
Submitted Prayers For Nevada
Mary T
June 9, 2022, 11:42 am
Father God, you know each and every leader in the state of Nevada. You know their hearts. You know the intent of their minds. I pray father for a powerful cleansing to remove any decisions that will cause harm to your people. Open the eyes of each leader to think beyond the moment, to realize the blinding power of greed, until they lay down their pride. May they seek you with their whole heart, submit themselves to you and do good in the land.
Elden C
May 23, 2022, 9:17 am
Guide our leaders hearts and minds by the power of your Holy Spirit Jesus. Guide them into the way, the truth and the life of Jesus! Turn them from darkness to light in Jesus name