Delaware
State Prayer Call:
Every 2nd and 4th Monday at 7:00 PM EST
(605) 313-5859
Access Code: 5566656
State Leader(s):
Dana Crist
State Motto:
Liberty and independence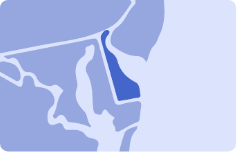 Download State Prayer Guide
Post Your Prayers For Delaware
Submitted Prayers For Delaware
Linda M
June 10, 2022, 2:52 pm
Lord I pray for the protection of Godly marriages and Children born and unborn in all matters of Life, purity, holiness, family life and education. I pray for loving families to raise them with Fathers and Mothers who love you, love them and love each other in the name of Jesus and by the power of the Holy Spirit we pray.
Nathan E
May 23, 2022, 11:09 am
Father we ask and appropriate your spirit of wisdom and revelation in the knowledge of you - even over all of our elected representatives. I ask for the eyes of their hearts to be enlightened according to your heart. I ask for courage to call things that are righteous as righteous and for even greater courage to denounce and renounce the things which are wicked. I pray this for my representatives below. Chris Coons Tom Carper John Carney Bethany Hall-Long Kathy Jennings Jeffrey Bullock Matt Meyer - NCC Commissioner Mike Smith - Hockessin DE State Rep I boldly ask for your empowerment and for your comfort for all of these named above, and I ask this in the name of Jesus.
Pray For Delaware Leaders