Arkansas
State Prayer Call:
Every Wednesday at 2:00 pm CT (Starting in July)
(605) 313-5945
Access Code: 5281794
State Leader(s):
Elisa Bowlet
State Motto:
Regnat populus[, translated "The people rule"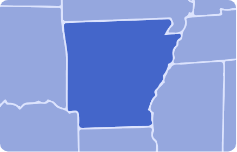 Download State Prayer Guide
Post Your Prayers For Arkansas
Submitted Prayers For Arkansas
Catherine S
June 8, 2022, 6:06 am
Lord I decree and declare Tom Cotton, John Boozman, Asa Hutchinson, Tim Griffin, Leslie Rutledge, John Thurston and all those serving this state only do and say what you are doing and saying. I decree all corrupt government officials repent or are removed from office in Jesus name.
Bernie L
June 1, 2022, 4:36 pm
We all need Jesus to guide our lives and the decisions we make that will put God first, then the people. It is sorely needed now in our country.
Pray For Arkansas Leaders