WILDFIRE RAVAGES CALIFORNIA; BETHEL CHURCH, VICTIMS SAY 'GOD'S GOT US'
Brandon Showalter
|
August 6, 2018
WILDFIRE RAVAGES CALIFORNIA; BETHEL CHURCH, VICTIMS SAY 'GOD'S GOT US'
Brandon Showalter
|
August 6, 2018
I Prayed
have prayed
Pray that California will receive all the necessary aid that they need. Pray for those who have lost loved ones in these fires.
The Lord is my light and my salvation; whom shall I fear? The Lord is the stronghold of my life; of whom shall I be afraid? (Ps  27:1)
View Comments (22)
Northern California is presently besieged by a giant wildfire, complete with "firenados," a blaze that is being counted as among the 10 worst fires in California's history.
The Carr fire, which began in Shasta county near Redding last week, has consumed more than 103,000 acres of land and has continued to grow as the land is tinderbox dry. Reports indicate that residents have never seen anything like this and are describing the scene as "apocalyptic."
At least 723 homes have been destroyed, six people have reportedly died and others remain missing.
The home of Redding residents Judah and Krystal Gowan was completely burned to the ground, and they were caught off guard by the fire's rapid movement.
On Thursday, they spoke to the fire crew in their neighborhood near Keswick dam, and were told that their house should be safe. But around two hours later, they received a call from a family member in the area saying they had to get out immediately or they would be unable to escape at all.
"I was petrified," Krystal Gowan said in a Monday interview with The Christian Post.
"I have two toddlers, my parents live with me, plus cats and dogs. Within the span of five minutes we grabbed exactly that list, shoved everyone in the car, and we ran. As we drove out of our gated community the fire trucks were entering and using loudspeakers for us to exit."
As they left, they saw several homes on fire and the blaze was surrounding the whole community. Gowan heard later that others were taken out of the neighborhood via helicopter. She told CP she took her first shower last night and expected the ash she felt she was covered in to pour into the drain, but noted the water was remarkably clear.
"And I thought, 'this is God saying He's got us, He's already taken care of this,'" Gowan recounted.
"We are a bit frozen as a family. Everyone is in the same position, and we are such a close community. We all want to help each other," she said.
Relief efforts are underway and prayers are being sent from around the world.
Here are five things to know about the Carr fire, including what leaders at Bethel Church, an influential charismatic church located in Redding, are saying.
The Carr fire began one week ago when a vehicle suffered a mechanical failure and set the ground ablaze and spread rapidly, according to local officials. The blaze occurred at the intersection of Highway 299 and Carr Powerhouse Road in Whiskeytown, just outside of Redding, near Whiskeytown National Park.
Ultra hot conditions have worsened the situation as strong gusts of wind escalated the fire, causing it to double in size. The conditions have been so severe that a localized weather system has been created; though they are not tornados, what appear to be "firenados" have been spotted across the region, swirling with intensity. Unlike the strong winds typical in other California wildfires, the winds in Redding are of a different variety….
Evacuation orders remain in effect for thousands of people.
Local and national reports indicate that around 40,000 residents have evacuated.
Sources who evacuated said so much ash was in the air that driving at night was like driving during a snowstorm. Good cooperation among residents is happening though some looting is also reportedly occurring.
Redding is home to Bethel Church, a charismatic Christian congregation with thousands of members and a sizable reach overseas through its presence on Bethel TV and its alumni who have graduated from its school of ministry.
Bill Johnson, senior leader of the church, emphasized on Sunday the importance of grieving with those who have suffered losses but said he is confident his city will be renewed.
"For several days now, we've heard and seen the voice of the Devourer," Johnson said of the fire. "You're about to hear the voice of the Restorer.
"This [fire] will last for days, that [restoration] will last for years. And it's going to capture the attention of the region because the Lord will demonstrate Himself strong."…
Ray and Kathryn Leight's house was also reduced to nothing but ashes.
The Leights had been on vacation and had just flown into Sacramento Wednesday and checked into a hotel, planning on making the more than two-hour drive north to Redding the next day. They did not even know about the fires until they woke up Thursday and realized they had missed a call from their son, who had gotten out just prior to the mandatory evacuation. They soon found out their home had burned completely.
"We had so many people reach out to us with messages, calls, and texts but I was unable to talk to anybody right away," Ray Leight said in an email to CP Monday afternoon….
The recovery process is "unpredictable," he noted, as each day brings new challenges and other things trigger the grief afresh, such as the loss of family heirlooms. The Leights ended up returning to Sacramento.
"When we first left Redding it was odd to get to Sacramento and see that people are just living their lives as if nothing is wrong. The apocalyptic feel of the devastation in Redding was so intense, it seemed like everyone should know," he said.
"At this point we are just doing our best to love each other well as we are going through this process together, and appreciate what we do have." (Excerpts from Brandon Showalter's article on Christian Post)
Partner with Us
Intercessors for America is the trusted resource for millions of people across the United States committed to praying for our nation. If you have benefited from IFA's resources and community, please consider joining us as a monthly support partner. As a 501(c)3 organization, it's through your support that all this possible.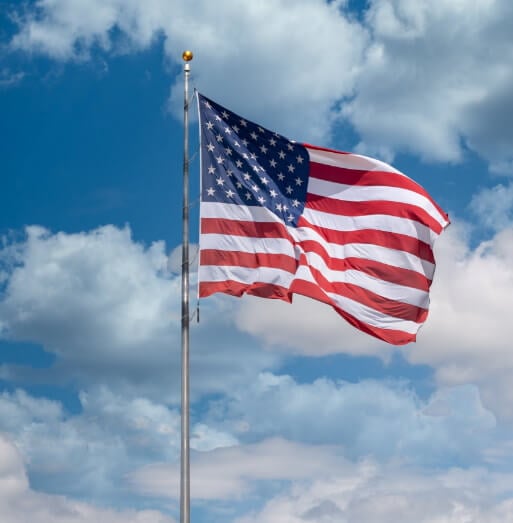 Become a Monthly Partner