When Your Shepherd Rejects the Bible
From The Washington Times
|
May 20, 2022
When Your Shepherd Rejects the Bible
From The Washington Times
|
May 20, 2022
I Prayed
have prayed
Father, we pray that You would bring Your church back to You. Move in the hearts of the false teachers, Lord, and reignite a passion for Your word and Your guidance.
America is a mess, and the church is partly to blame. Under 40% of pastors have a biblical worldview, and false teaching abounds.
From The Washington Times. American culture is unraveling. Few would argue otherwise. Whether you stand on the right or left of the political divide, we all seem to agree on one thing: Something is desperately wrong….
View Comments (5)
We are self-refuting at every turn. Those who claim to be tolerant shout that they can't tolerate everyone else's intolerance. People waving banners of "love trumps hate" declare that they absolutely hate the people they view to be hateful. Teachers teach that there is no such thing as truth. Preachers preach that they know nothing can be known. Politicians swear to honor and defend a Constitution that they then disparage as an antiquated document of systemic racism, intersectionality and white privilege.
Feminists deny the biological fact of the female. Misogynists march with MeToo. Child advocates advocate for the right to kill children. Proponents of prenatal health are now apologists for perinatal death….
How did we get in this mess?

Dr. Len Munsil, President of Arizona Christian University, recently shared: "A large majority of American pastors do not possess a biblical worldview, according to the latest findings from the American Worldview Inventory 2022 conducted by the Cultural Research Center at ACU. In fact, just slightly more than a third (37%) have a biblical worldview, and the majority — 62% — embrace a hybrid worldview known as Syncretism."
"Among Senior Pastors, [only] four of 10 (41%) have a biblical worldview. The next highest is 28% among Associate Pastors. Fewer than half as many Teaching Pastors (13%) and Children's and Youth Pastors (12%) have a biblical worldview. Executive Pastors recorded the lowest level — only 4% have consistently biblical beliefs and behaviors…."
When you see evangelical and Catholic pastors, priests and professors stumbling over themselves to embrace the Marxism of Black Lives Matter, the blatant racism of Ibram X. Kendi, and the elevation of class conflict and collective blame of critical race theory, you know these Christian leaders have elevated Marcuse over Moses and social justice over Jesus….
It has been said that wolves in sheep's clothing are dangerous, but wolves in shepherd's clothing are downright deadly. America's church leaders have become wolves disguised as shepherds….
How did we get here? Look no further than your local church and Christian school. There is about a 60% chance that the guy standing behind the pulpit and podium is a "shepherd" with blood dripping from some very sharp teeth.
How are you praying for the church as it is infiltrated by false teachers? Share your thoughts and prayers below.
(Excerpt from The Washington Times. Photo Credit: Aaron Burden on Unsplash)
Partner with Us
Intercessors for America is the trusted resource for millions of people across the United States committed to praying for our nation. If you have benefited from IFA's resources and community, please consider joining us as a monthly support partner. As a 501(c)3 organization, it's through your support that all this possible.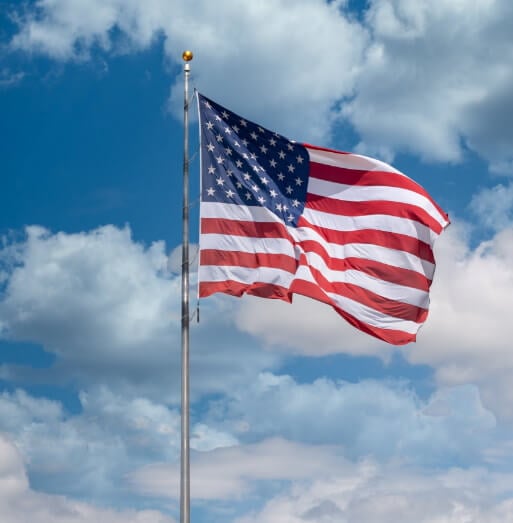 Become a Monthly Partner