WHAT IS MY ROLE IN BRINGING UNITY?
From HE is Trustworthy
|
June 25, 2020
WHAT IS MY ROLE IN BRINGING UNITY?
From HE is Trustworthy
|
June 25, 2020
I Prayed
have prayed
Lord, help us to divest ourselves of every presumption, in order to truly seek to grasp what it is like to live and love, in a substitutionary way for others.
Accept one another, then, just as Christ accepted you, in order to bring praise to God. ~Romans 15:7
In processing the racism and lack of acceptance that remains in the fiber of our nation, which is touted as the "melting pot", I have contemplated what part I play in bringing forth unity. We all have been jarred with disillusionment to face the reality, once again, that while we thought we had come so far in the area of acceptance, we still have a great distance to traverse.
View Comments (3)
Romans 15:7 captured my heart in college and has remained a focal point for me as I interact with others. We all are made in the image of God. Every one of us. We are all equally loved, valued and assigned significance, as children of God. The Creator of the Universe is reflected in every single human being. Romans commands us to treat others with the equivalent acceptance we have received from Jesus Christ. The result of our indistinguishable acceptance of others, brings forth praise to God!
Throughout my life and even recently, I have been distraught to acknowledge my own biases and prejudices. Plain and simple, I have presuppositions within my heart that have caused me to judge people with inequity. Judgments I have no right to make. Period. As a white woman living in an affluent area, I have seldom, if ever, endured injustice. Confronting the truth of my own underlying discrimination toward others, even if it feels negligible and is gravely suppressed, feels all the more grievous as I raise my precious son, Ezra, who is from Uganda, Africa.
Ezra is an utter delight. This is a truth held by all who meet him. This is not an overstatement. Adopting our son, without question, is the most profound leap of faith we have ever taken as a family. The richness we have found as a family, due to the addition of Ezra, eclipses every single expectation we ever could have imagined. Ezra is seldom angry and he is undoubtedly one of the kindest and most patient individuals we have ever met. Additionally, he is easy on the eyes… downright adorable.
All of this said, my heart agonizes at the thought of how Ezra will be seen when he has the stature of a man. If his own mother recognizes deep-seated prejudice that she wars against, how will others, who don't know and adore him, perceive him? How will our community, which is not very racially diverse, receive him, if he asks one of their white daughters to Homecoming or Prom, in a few years? As I think of him driving or walking by himself, as a teen/man, as compared to my older white son, my fears are understandably heightened. With all of our children, we have emphasized the utter disgrace slavery was; the indelible mark it has made on our nation. We have instilled equal acceptance of all individuals, regardless, not only of color, but also of ability, socio-economic status, and the like. Nevertheless, our conversations have been different and I imagine, increasingly moreso as Ezra matures, regarding how he responds to others and is received by others. This feels all the more poignant being that Ezra is raised in a family with five white individuals.
I am currently reading a pivotal book called: J-Curve by Paul E. Miller. I have been overcome and challenged by the notion of substitutionary love. The Bible and the life of Jesus repeatedly demonstrates this reality. Miller exhorts us to "not merely believe the gospel, but to become like the gospel". Additionally, he compares the difference between many who will seek to "break others" instead of substituting oneself for another, thereby being "broken for others". It's the old adage of putting yourself in the shoes of another. Yet, the fact remains, we are incapable of truly putting ourselves in the shoes of most. Therefore, it is pertinent, we look to the God, who created all individuals, to supernaturally infuse us with the ability to literally substitute ourselves for another.
Are we willing to assess the prejudice within each of us? Can we be brutally honest and acknowledge the error of our ways and our thinking? Are we willing to be receptive to difficult conversations or views expressed, by those who are different? Are we able to dig deeper than we ever have before to advance change? Can we divest ourselves of every presumption, in order to truly seek to grasp what it is like to live and love, in a substitutionary way for others? I am persuaded, only in Christ, will we ever experience full acceptance and peace and dispense those virtues to others.
As you move outside your world to engage with a problem, you embrace Jesus's suffering, the cost of love. ~Paul E. Miller
May the God who gives endurance and encouragement give you a spirit of unity among yourselves as you follow Christ Jesus… ~Romans 15:6a
For He Himself is our peace, who has made the two one and has destroyed the barrier, the dividing wall of hostility… ~Ephesians 2:14
Author Susie Smith blogs at HE is trustworthy.
Partner with Us
Intercessors for America is the trusted resource for millions of people across the United States committed to praying for our nation. If you have benefited from IFA's resources and community, please consider joining us as a monthly support partner. As a 501(c)3 organization, it's through your support that all this possible.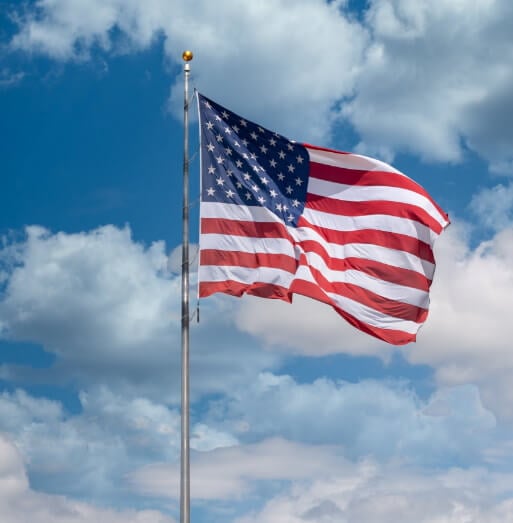 Become a Monthly Partner