SHARE YOUR THOUGHTS ABOUT THE PRESIDENT'S MOUNT RUSHMORE SPEECH
July 7, 2020
SHARE YOUR THOUGHTS ABOUT THE PRESIDENT'S MOUNT RUSHMORE SPEECH
July 7, 2020
Pray
have prayed
Lord, Your will be done. Preserve and protect what we need in America. Thank You for healing our land.
It's your turn to share. We want to hear from you!
After hearing from several friends and family that the President "hit a home run" in his Mount Rushmore speech, I googled it to read and judge for myself. Page after page of the listed websites (only one conservative source in pages of results) panned the speech, some with fairly serious allegations. Articles purporting to be be "news" were pure opinion pieces with provocative titles. This obvious bias, in Google and in the media, is why we keep praying for truth in the news and for redemption of the media. Click the links to download prayer guides to inform you and your prayers:
Praying for the Media and Truth
You can read the whole speech HERE and watch the speech HERE. We have pulled a few key excerpts:
The violent mayhem we have seen in the streets of cities that are run by liberal Democrats, in every case, is the predictable result of years of extreme indoctrination and bias in education, journalism, and other cultural institutions. . . .
We will state the truth in full, without apology:  We declare that the United States of America is the most just and exceptional nation ever to exist on Earth.
We are proud of the fact —  that our country was founded on Judeo-Christian principles, and we understand — (applause) — that these values have dramatically advanced the cause of peace and justice throughout the world.
We know that the American family is the bedrock of American life.
We recognize the solemn right and moral duty of every nation to secure its borders.   And we are building the wall.  (Applause.)
We remember that governments exist to protect the safety and happiness of their own people.  A nation must care for its own citizens first.  We must take care of America first.  It's time.
We believe in equal opportunity, equal justice, and equal treatment for citizens of every race, background, religion, and creed.  Every child, of every color — born and unborn — is made in the holy image of God.
We want free and open debate, not speech codes and cancel culture.
We embrace tolerance, not prejudice.
We support the courageous men and women of law enforcement.  We will never abolish our police or our great Second Amendment, which gives us the right to keep and bear arms.
We believe that our children should be taught to love their country, honor our history, and respect our great American flag.
We stand tall, we stand proud, and we only kneel to Almighty God.
This is who we are.  This is what we believe.  And these are the values that will guide us as we strive to build an even better and greater future. . . .
It is time for our politicians to summon the bravery and determination of our American ancestors.  It is time.    It is time to plant our flag and protect the greatest of this nation, for citizens of every race, in every city, and every part of this glorious land.  For the sake of our honor, for the sake of our children, for the sake of our union, we must protect and preserve our history, our heritage, and our great heroes.
Here tonight, before the eyes of our forefathers, Americans declare again, as we did 244 years ago: that we will not be tyrannized, we will not be demeaned, and we will not be intimidated by bad, evil people.  It will not happen.  . . .
We will raise the next generation of American patriots.  We will write the next thrilling chapter of the American adventure.  And we will teach our children to know that they live in a land of legends, that nothing can stop them, and that no one can hold them down.  They will know that in America, you can do anything, you can be anything, and together, we can achieve anything. (Excerpt from WhiteHouse.gov)
We want to hear from you! What did you think of this speech? What are your thoughts? Prayers? Please share in the comments section!
Partner with Us
Intercessors for America is the trusted resource for millions of people across the United States committed to praying for our nation.
If you have benefited from IFA's resources and community, please consider joining us as a monthly support partner. As a 501(c)3 organization, it's through your support that all this possible.

Dave Kubal
IFA President
& CEO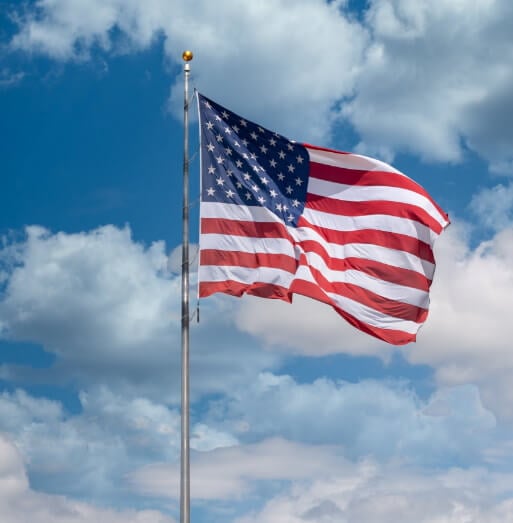 Become a Monthly Partner