December 11, 2020 | Karen Hardin, IFA Contributing Writer
Lord, show us what to do and how to pray as we seek You.
As our eyes are on the election results and exposing fraud, we may be missing other important movement behind the scenes.
In June the U.S. Navy deployed three aircraft carrier strike groups to the Pacific in what could be a military build-up against China. As tensions continue to mount between the two superpowers, the Democrats continue to deny there is an issue. But how can we continue to deny the obvious?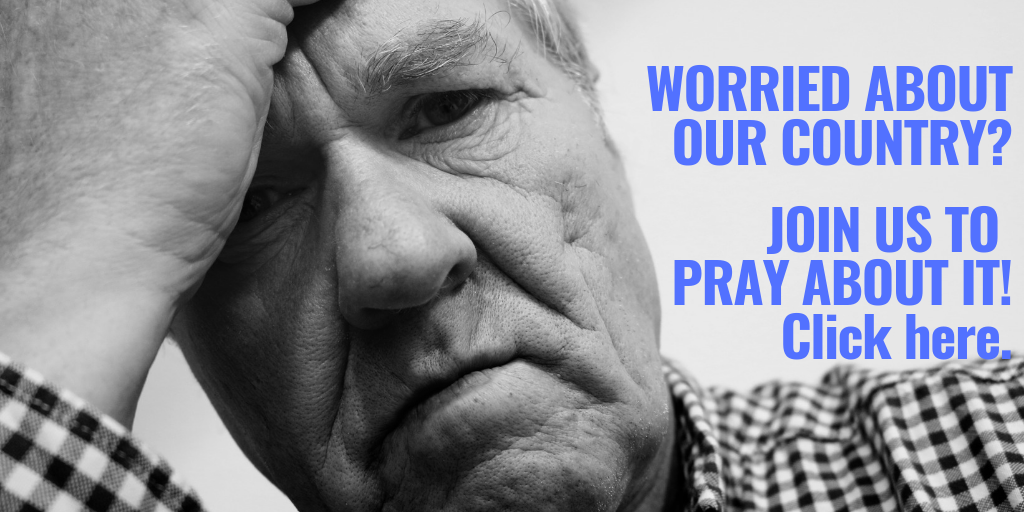 I lived in China for seven years after the Tian 'An Men Square slaughter. My husband and I have watched with concern as America seems to either underestimate the Chinese government or ignore their efforts to undermine our nation. (The release of the COVID virus from the Wuhan Lab is one such undeniable fact.)
Over the past four days, there have been additional movement of troops, equipment, and supplies within the continental United States as the Navy positions even more Aircraft carriers off both the U.S. east and west coasts.
Click the hyperlink to see a visual of the approximate positions of the U.S. Navy's deployed carrier strike groups and amphibious ready groups throughout the world as of Dec. 7, 2020, based on Navy and public data.
Not only has our Navy been building strength, but so have the Russian Navy and British Navy. In August, several American commercial vessels were ordered to leave U.S. fishing territory by Russian warships who were conducting massive military drills in the Bering Sea less than 200 miles off the coast of Alaska.
Just to our north, Canada's prime minister, Justin Trudeau, invited Chinese military to train at some of Canada's military bases. The training was cancelled but nonetheless there have been unusually friendly relations between China's People's Liberation Army and Trudeau, despite the Chinese kidnapping/"arbitrary detaining" for 2 years two Canadian citizens. There are good reasons to be concerned about the cozy relationship between Canada and China.
Last, in recent days, there have also been reports, based on radar, of increased flight activity, particularly C-17 aircraft, over the USA and between Miami and Guantanamo Bay. The C-17 is a large aircraft used to transport troops and cargo. What are they transporting?
With this buildup of military activity and as we see our Navy deployed to our east and west coast, is America moving into a defense posture to protect our borders?
As intercessors we may not know what is behind this activity but God does and our prayers are deployed in response.
As the tension continues to mount and the world watches in anticipation of the resolution of the 2020 election, it is imperative that we lift these areas up in prayer. Perhaps you are like me and think you don't know what else you can do to get involved in this battle for the preservation of freedom and our nation. But we are doing the most important thing. We hold the line in prayer.
This report is by no means exhaustive. It is simply to point to areas where we can and need to pray. Things are happening which we don't understand and which the media hide from us. But we can have peace that as we pray, the Holy Spirit is making intercession for us in the throne room of heaven.
As this military build-up takes place, may our intercessory build-up increase as well. They battle in the natural. We battle in the supernatural.
 He said, "Daniel, you who are highly esteemed, consider carefully the words I am about to speak to you, and stand up, for I have now been sent to you." And when he said this to me, I stood up trembling.
Then he continued, "Do not be afraid, Daniel. Since the first day that you set your mind to gain understanding and to humble yourself before your God, your words were heard, and I have come in response to them. But the prince of the Persian kingdom resisted me twenty-one days. Then Michael, one of the chief princes, came to help me, because I was detained there with the king of Persia. Now I have come to explain to you what will happen to your people in the future, for the vision concerns a time yet to come."
While he was saying this to me, I bowed with my face toward the ground and was speechless. (Dan 10:11-13).
Lord, we may not know what is taking place with this military movement, but You do. Lord, we pray for President Trump and for our military to have wisdom. If there are those ready to invade our country to prevent truthful election results, Lord, we pray as Daniel did for protection and supernatural intervention. Lord, we know that this battle must be won in the heavenlies first. As so as intercessors we stand fast and declare Your Kingdom come, Your will be done in America. Lord, let our country not be taken over. Let the coup attempt that has been planned fail. May those who have been behind this takeover attempt not only be exposed, but brought to justice. Lord, show us what to do and how to pray as we seek You.
Karen Hardin is a literary agent, author, and intercessor. Her work has appeared in USA Today, World Net Daily, Intercessors For America, Charisma, CBN.com, The Elijah List, etc.
To order her new book: "INFECTED: How to Stop the Global Spread of Rage, Deception and Insanity" click here. To join the city-by-city prayer movement to save our nation go to: www.city-by-city.org.
For additional information on her ministry, business or to sign up for her prophetic blog go to: www.karenhardin.com or you can contact her at www.prioritypr.org.