WHAT YOU NEED TO KNOW BEFORE YOU SEEK MEDICAL HELP IN THE COVID19 ERA
From Kim Potter
|
June 9, 2020
WHAT YOU NEED TO KNOW BEFORE YOU SEEK MEDICAL HELP IN THE COVID19 ERA
From Kim Potter
|
June 9, 2020
I Prayed
have prayed
Lord, help us speak up and challenge policies that cause harm to ourselves and our family. Give us Your wisdom and the boldness of being led by the Spirit.
I hate confrontation.  It is not how I wanted the day to go. But it confronted me and left me no choice.
My daughter and I arrived at a local hospital for a test that had been postponed since early March, due to COVID19.
View Comments (38)
The day for answers had finally arrived.
Looking around as we pulled into the parking lot, I knew something wasn't quite right. There were vehicles everywhere full of people…waiting.
"Bre, don't panic," I gently said as I looked around and summed up the situation. "They may not allow me in."
Glancing around nervously, I turned off my vehicle and got out.  Breanne took a deep breath, slid her purse on her shoulder and opened her door.  I silently prayed under my breath, not knowing how this would go.  Our eyes met as we began the walk to the door. The hospital door slid open, my daughter looked over at me, visibly shaken.
The nurse who greeted us put her hand up to stop us.  "Do you have an appointment?" She asked Breanne.  Before my daughter could answer, the nurse turned to me and sharply repeated her question. "Do you have an appointment?"
"No," I responded.  "I am with her."  Breanne repeated what she was told, that I could come with her.  "I don't care what you were told, she is not going in with you." The nurse said, as she folded her arms across her chest.
My daughter turned to me with wide eyes that spoke volumes.  "Bre, if at any time you become uncomfortable, just come out," I said, as I tried to reassure her.
Breanne started to take a step forward, hesitated for a moment and turned back to me.  I knew she was trying to decide if she could go through with the procedure alone.  Had the nurse been kind, it may have been a different story, but she was cold and rude.
My daughter battles anxiety.  Knowing this, she had called the day before and secured arrangements with the head nurse for me to accompany her.  It was the only way she had enough peace to move forward with the needed procedure.
After Bre walked inside, my heart dropped as I walked back to my vehicle where I sat down and quickly grabbed my phone to call a friend to help me pray for Breanne.
"How will we ever stop this?" I began after I explained the situation, still trembling from the frustration of the encounter.
My friend, Karen's answer, startled me for a moment.  "It won't stop unless we stand up and demand answers."
She then began to encourage me with a list of steps to take. "Kim, go back in there and get those answers.  Start with the nurse at the door.  Get her name and contact information. Then get the names of where this rule is coming from."
She cautioned me to remain calm and at peace, but to not give up until I had answers.
I took a deep breath and prayed.  The prayer the disciples prayed after they were persecuted for preaching the word of God came to mind. They prayed for boldness in a time of crisis.
I silently prayed the same prayer; "Lord, grant me boldness to speak up for my daughter."
I love how the Passion Translation says it, "So now, Lord, listen to their threats to harm us. Empower us, as your servants, to speak the word of God freely and courageously." (Acts 4:29)
I knew the hospital's action, which kept me outside, was harming my daughter mentally and physically. I looked around at the full parking lot as other family or friends were anxiously waiting in their cars like me, separated from their loved one who was forced to endure their procedure alone.
I took a deep breath, got out of the car walked back to the door.  "Can I help you?" the nurse barked as I opened the door.
"May I have your name please and your job title?" I asked as politely as I could. She reluctantly gave me her name and position.  I wrote it down without a word.
Once again, I explained that I wanted answers as to why we were told one thing, but now it seemed everything had changed.  "I would like to speak to someone who can tell me why," I finished. The nurse supplied me with a few names, and informed me that the guidelines were changing daily.  Wanting rid of me, she promptly handed me a flyer that she said would explain everything.
By this time, I could see the curious looks of the other people in the parking lot watching me from their cars. I'm sure they were wondering what in the world I was doing as I went back and forth from the hospital lobby to my vehicle, writing down notes.
Back in my car, I made several phone calls. Eventually I connected with the head of the department my daughter was in.  She was wonderful. I explained the situation and asked her for answers as to why family were not allowed in with their loved ones when we had been told we could.  I explained to her that I talked with several of the personnel who could not give me answers, neither were they kind.
"Ms. Potter, are you still in the parking lot?" she asked.  "Yes, ma'am, I am."  She then said the words I had fought to hear… "I am coming out to get you. You can come in."
As I entered the waiting room, I looked around at the people all alone.  Fear and confusion was all I could see. I said to the head of that department, "I don't understand this!  It is not right for these people to be enduring this alone."  She quietly replied, "Most of us agree with you."
What I discovered from this frustrating episode is this:
No one is asking questions.
Everyone at the facility was simply abiding by these new 'guidelines' that change on a daily basis.
This same scenario is happening all across our nation as we politely comply. Yet this goes beyond just the refusal to allow us to be with our loved ones. Officials over the medical community (I'm not referring to doctors and nurses, but licensing boards, CDC, etc.) are also now mandating that medicine and/or procedures be withheld if compliance to their manipulation is not strictly adhered to. This is wrong.
So why is no one questioning these outrageous restrictions?
I thought of the dozens of people in the parking lot compliantly waiting in their cars. They could have made the same demand as I and been allowed to sit in the waiting room with their loved one. But they didn't.
I can't help but think about the frog in the pot, put into cold water as the heat is turned up.  The frog doesn't even know what is happening.  He doesn't know he is slowly dying.
It is time to wake up.  It is time to ask questions.  It is time to understand and remember our rights and kindly insist they be enforced.  I am not advocating angry outbursts, that will get us nowhere.  I am simply saying we must speak up!  We must ask questions.  We must not settle for this blatant tyranny.
Tyranny is defined as; cruel, unreasonable, or arbitrary use of power or control.
That is exactly what is happening.  It is cruel and unreasonable to force people into medical emergencies alone, without the support of a loved one. Or to withhold medicine or procedures if we don't comply with the ever-changing rules. It is wrong. We cannot allow it to continue.  However, unless we stand up and fight, it will continue.  Someone has to say something.
That day, it was me.
This mother didn't want her daughter in fear and panic.  I know every mother reading this would feel the same way. I so wished others had followed me in, but they didn't.  They remained in their vehicles; their loved ones remained alone.
As I sat in that waiting room, looking at the patient's faces, I wanted to hug them and tell them it would be okay.  But we were not allowed to do that. In retrospect, I wonder if I should have ignored it and given them a hug anyway.
It was God who said it was not good for man to be alone.  He set this precedent.  We must fight to keep it.
As I said, I am one who hates confrontation. It goes against my nature. I am writing to those of you who, like me, would sit in your car compliant.  Are we really willing to let this continue? Or are we going to start asking questions and standing up for the rights of our loved ones?
How can we pray?
Pray that unreasonable guidelines are abolished.
Pray for the leaders of these facilities. That their eyes will be opened, and they will acknowledge the need for the sick to have someone with them.
Pray those enduring these situations will rise up and begin to ask questions.
Pray that fear is cast out and peace comes to reside in its place.
Pray that each hospital, doctor's office, and clinic will put the well-being of the patient as a priority.
It's now time to speak up. If not now, when?
BIO:
Kim Potter is the founder of A New Thing Ministries, which sends a daily teaching to thousands of people all around the world. Her articles have appeared on The Elijah List, Charisma, Spirit Fuel and iBelieve.com. Kim's message is one of hope. She speaks to the heart of those who have grown discouraged and disappointed by the circumstances of life and imparts the desire and ability to stand against all odds and see victory. For additional information, go to anewthingministries.com
Partner with Us
Intercessors for America is the trusted resource for millions of people across the United States committed to praying for our nation. If you have benefited from IFA's resources and community, please consider joining us as a monthly support partner. As a 501(c)3 organization, it's through your support that all this possible.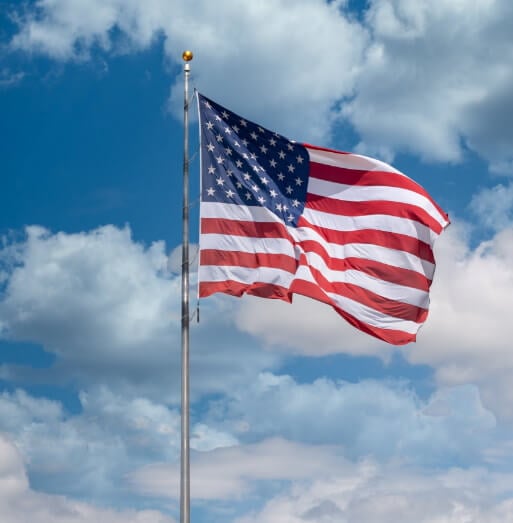 Become a Monthly Partner