THWARTING THE PORNIFIED CULTURE
March 6, 2019
Pray
have prayed
Father God, we ask You for a deep cleansing in our nation. Expose the deeds of darkness, free the trafficked slaves, and use it all to bring glory and honor to You.
Three national news stories recently broke, all involving cases of well-known men ensnarled in allegations of criminal sexual behavior: Proof that even the most unlikely of people aren't immune from human frailties.
Rhythm-and-blues singer R. Kelly was arrested and charged with 10 counts of aggravated criminal sexual abuse dating back to 1998; three of his alleged victims were between the ages of 13 and 17 at the time of the alleged crimes.
The activities of wealthy, politically connected Florida financier Jeffrey Epstein are back in the spotlight; the news this time revolving around his apparently light sentence after a 2008 plea deal secretly ended a federal sex-abuse investigation involving at least 40 teen-age girls.
New England Patriots billionaire owner Robert Kraft, former Citigroup President and CEO John Havens and John Childs, founder of the private equity firm J.W. Childs, are among many other men facing charges of soliciting sex at a Jupiter, Florida, massage parlor. The bust was as part of a larger-scale sex-trafficking sting estimated to be a $20 million-a-year criminal enterprise that has led to hundreds of arrest warrants. . . .
[Y]oung women and/or teen-age girls were sexually exploited by rich and powerful men, who allegedly used them like chattel, with little or no thought for their dignity, safety or well-being. In the case of the Florida sex-trafficking sting, the women are believed to have been lured from China under false pretenses by traffickers of a legitimate job. Instead, they were shuttled among strip-mall massage parlors right under the nose of the upper crust of South Florida glitz and glamour. . . .
While a brothel disguised as non-descript massage parlor may not be on a street corner on the seedy side of town — if it looks like a duck, quacks like a duck — well, you know. Make no mistake about it, sexual predators come from all walks of life. They are entertainers, businessmen, coaches, politicians, teachers and faith leaders. Clearly, as these recently reported cases reveal, they are often disguised by their success, their occupation and their overall public veneer of decency. . . .
What drives seemingly upstanding men to allegedly break the law and engage in sexual misconduct or crimes? According to research, one answer is found in the myths and lies perpetrated by modern-day pornography that fuels one's desire to act out their sexual fantasies with a willing partner, or forcibly. . . .
Men who exploit others for sex, regardless of whether they pay for it, are part of the demand-side of the sex industry. Busting child-porn and sex-trafficking rings, arresting traffickers, "Johns" and those who sexually exploit or abuse others is essential to tackling the supply-side of the equation.
But, if federal law enforcement fails to prosecute the pornographers for federal obscenity violations whose content is often fueling the demand, it becomes a futile game of Whac-A-Mole, and never comprehensively addresses the root problem.
For starters, let's obliterate obscene content from the Internet by demanding the aggressive enforcement of the entire rule of law. Let's pay closer attention to recognize the signs of human trafficking and contact law enforcement or health inspectors to report suspicious activity. And, let's encourage males who struggle with sex addictions to get help.
Finally, let's become a more civilized society where all people are treated with dignity and respect. (Excerpted from The Washington Times, commentary by Donna Rice Hughes with Enough Is Enough.)
Partner with Us
Intercessors for America is the trusted resource for millions of people across the United States committed to praying for our nation.
If you have benefited from IFA's resources and community, please consider joining us as a monthly support partner. As a 501(c)3 organization, it's through your support that all this possible.

Dave Kubal
IFA President
& CEO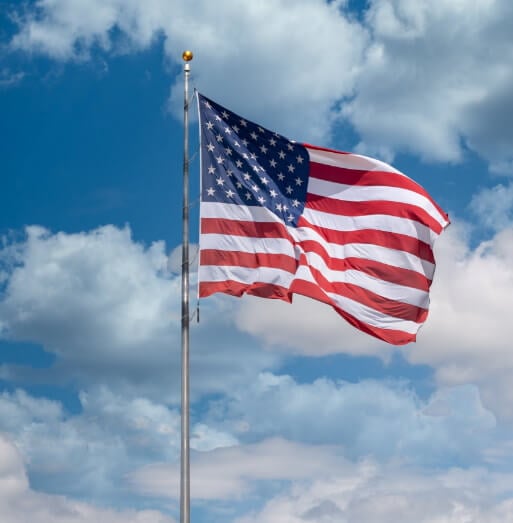 Become a Monthly Partner