THE UNHOLY ALLIANCE BETWEEN BLM, ANTIFA, MARXISM, AND ISLAM
Karen Hardin, IFA Contributing Writer
|
August 4, 2020
THE UNHOLY ALLIANCE BETWEEN BLM, ANTIFA, MARXISM, AND ISLAM
Karen Hardin, IFA Contributing Writer
|
August 4, 2020
I Prayed
have prayed
Lord, protect our religious freedoms in this nation that we still have. Please heal our land.
A stunning picture emerged this weekend as every player of the NBA's Oklahoma Thunder and their opponents Utah Jazz bowed their knee to Marxism in an anti-patriotic demonstration of solidarity against America. Yahoo Sports stated the players "have largely knelt to protest police brutality and racial injustice" citing the BLM connection to Marxism "a conspiracy theory."
The problem with that coverup is that the BLM founders have proudly made that connection themselves.
View Comments (87)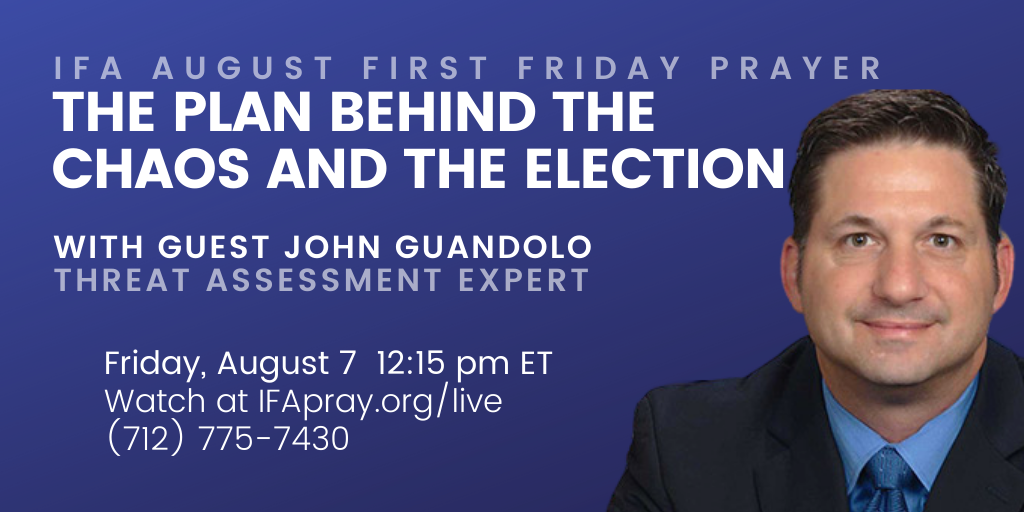 In an interview with The Real News, Patrisse Cullors, who is credited as the co-founder of Black Lives Matter (BLM), confirmed "the movement was conceived by 'trained Marxists' pushing an agenda of Communist Revolution." Cullors stated, "We actually do have an ideological frame. Myself and BLM co-founder, Alicia Garza, in particular are trained organizers. We are trained Marxists."
But Marxism is not the only political ideology using African Americans for their own agenda. Islam has also proudly made that claim as well as they work to manipulate the black community for their own purpose.
Author and lecturer Avi Lipkin links the destruction of historic American monuments to the Council on American-Islamic Relations, which is a group connected to Hamas, the Muslim Brotherhood, and Black Lives Matter.
According to Lipkin, Islamic leaders boast of how they use black Americans to be the first to "take the fall for Allah as they work to convince them that fighting the whites, Jews, the Christians, America is beneficial to them." In reality it is beneficial to Islam.
What do you think about this alliance? Share with your friends!
Hamas leader Nihad Awad, co-founder and CEO of Council on American-Islamic Relations, spoke at the Mascina Convention, where he instructed other Hamas members, "We have to invest in the political process. You have to build relations. You have to run for public office. (In) 2016, minorities will play a major role in Black Lives Matter. It is our campaign."
There is an unholy alliance behind Black Lives Matter and Antifa, Marxism, Islam and even other governments intent on bringing down America as they use the offense and naivete of the social justice movement to create chaos and destruction.
Even as BLM insists it is "protesting police brutality and racial injustice" with "peaceful protests" another picture has emerged which the media continues to try to cover up:
In its 65th night of rioting and protests, Portland BLM protestors burned Bibles and the American flag as they continued their attack against police and set fires in downtown.
Presidential hopeful Joe Biden, rather than denouncing the ongoing riots and destruction of federal buildings and attacks against the citizens of Portland, "slammed federal officers claiming they were brutally attacking peaceful protestors."
In Oakland, CA, Mayor Libby Schaaf's home was vandalized as BLM and Antifa activists sought to intimidate her as they splattered red paint and sidewalk graffiti messages on the front of her home stating, "Wake Up, Libby" and "Black Blood on Your Hands."  According to a Bay area report, "the vandals allegedly shot projectiles at the Mayor's house and set off fireworks."
"Black Lives Matter activist Shaun King urged demonstrators to tear down Jesus Christ statues and murals because he said they are 'a form of white supremacy' on Twitter. While Confederate monuments are being taken down all over the country, Christian statues are reportedly being vandalized and churches have been set on fire," reported the U.S. Sun.
Black Lives Matter protesters interrupted a Sunday worship service at Grace Baptist Church in Troy, New York and verbally assaulted and tried to intimidate worshippers as they harassed them. One worshipper responded to the assault saying, "Jesus loves you" to which a BLM member responded, "Jesus don't love you." What does this have to do with their supposed objective of stopping police brutality?
Business leaders in Seattle filed a lawsuit against Seattle officials for allowing BLM and Antifa activists to "turn the city into a nightmare" as they took over a roughly 6 block area which they renamed CHOP (Capitol Hill Occupied Protest) after activists kicked out police. (Two people were killed and numerous injured during the weeks long takeover.) "The mayor and City Council abandoned this neighborhood," stated Bill Donner whose custom printing and decals business employed 70 people. However, it wasn't until BLM activists marched to Mayor Durkan's personal residence to further their demands accompanied by Muslim councilmember Kshama Sawant, that the mayor finally took action to bring order back to the neighborhood.
In a recent speech, Seattle's Muslim Councilwoman Kshama Sawant, who under the guise of BLM and the death of George Floyd led the takeover of the CHOP "no police" zone, vowed to overthrow the United States to replace the government and society with a "socialist world." No word about black lives. Instead she makes it clear this is about a government takeover.
In New York this past month a video shows BLM rioters receiving a shipment of baseball bats before their well-organized attacked against police on the Brooklyn Bridge. The attack injured four officers, including Police Chief Terence Monahan who had taken a knee with Black Lives Matter protesters prior to the attack.
According to the Milwaukee Journal Sentinel, state Sen. Tim Carpenter (D-WI) was headed to work at the Capitol when he snapped a picture of protesters gathered outside the building. "The next thing, I'm getting five-six punches, getting kicked in the head," Carpenter told the newspaper.
The connections between Black Lives Matter to Antifa, Islam, Marxism and their goal to overthrow the American government is clear by their own words. But other governments are also manipulating the movement for their own aggression against America. According to The Ukrainian Weekly, Russia also has its hooks in the actions of BLM and Antifa.
"The anarcho-communist movement is decentralized, composed of small cells, some of whom openly vow to engage in an armed struggle to trigger a civil war to abolish the current system and replace it with communism. Although they claim to be antifascists, in reality they are fascism personified.

"Despite abundant evidence that neo-Marxists have a hand in these protests and riots, very few journalists have been willing to expose the truth. Mainstream media portray them as a well-meaning alliance of idealists who seek nothing more than to thwart the evils of right-wing 'fascism.'

"Although the Black Lives Matter movement has become mainstream, it's unfortunate that so many well-intentioned Black and other good people have been duped into helping achieve Antifa's nefarious ends. In truth, recent riots have little to do with race and everything to do with regime change and revolution."
As the destruction of property continues against federal buildings, businesses, churches, and the call for removal of any statues of Jesus, Ken Blackwell, a board member of the American Civil Rights union and former U.S. ambassador to the U.N. Human Rights Commission explained, "These folks have an agenda, which is to fundamentally transform America. If you think about it, Black Lives Matter has an affiliation with the advancement of an ideology and program of action that is closely associated with the Marxist ideology, and it has no place for God."Lord, we pray that the truth is coming to light. We pray that You would open the eyes of those who have aligned themselves with Black Lives Matter out of a true desire to see racial healing in our nation. Lord, let them see and hear what even Black Lives Matter says about itself, as an organization that promotes a destruction of the nuclear family, promotion of abortion and homosexuality and the ideology of its Marxist leaders. Lord, You said we are to be ministers of reconciliation. That is the job of the Church. So may we do that to pray for healing not only between the races, but also between the black community and the police. Lord, we pray for revival to transform hearts, which will bring the true healing that is needed in every area of these riots and protests.
Karen Hardin is a literary agent, author, and intercessor. Her work has appeared in USA Today, World Net Daily, Intercessors For America, Charisma, CBN.com, The Elijah List, etc. To join the city-by-city prayer movement to save our nation go to: www.city-by-city.org. For additional information on her ministry, business or to sign up for her prophetic blog go to: www.karenhardin.com or you can contact her at www.prioritypr.org or www.destinybuilders.world. (Photo from Dreamstime.)
What are your thoughts on the alliance between BLM, Antifa, Marxism, and Islam? Leave a comment . . .
Partner with Us
Intercessors for America is the trusted resource for millions of people across the United States committed to praying for our nation. If you have benefited from IFA's resources and community, please consider joining us as a monthly support partner. As a 501(c)3 organization, it's through your support that all this possible.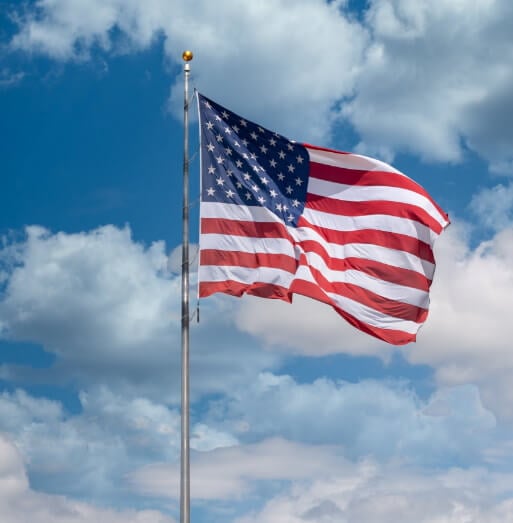 Become a Monthly Partner