THE MEDIA IS HIDING THE TRUTH ABOUT BIDEN
IFA Staff
|
October 20, 2020
THE MEDIA IS HIDING THE TRUTH ABOUT BIDEN
IFA Staff
|
October 20, 2020
I Prayed
have prayed
Father, we long for truthful reporting in our nation. We pray that honorable journalists would come forth to share truth. Give those who speak truth a greater platform, and diminish the platform of those who seek to deceive.
You may have heard about the "found" laptop full of information on Hunter Biden's dealings with China. Pictures. Videos. Emails. Maybe you have heard about the 26,000 emails that have been shared with Peter Schweizer by one of Hunter Biden's former associates. If you haven't, you are in the majority. The news is NOT reporting about it. Social media is censoring it. Few Americans are aware of the truth. That is a story in itself. The media is censoring and suppressing the truth about the Hunter Biden, (and Joe Biden) big money relationship with China and Russia.
From Breitbart News:
View Comments (39)
In an op-ed published in the Hill titled "Censoring the Biden Story: How Social Media Becomes State Media," legal scholar Jonathan Turley criticized social media giants Facebook and Twitter for their censorship of a recent story from the New York Post which could be damaging to Democratic presidential candidate Joe Biden's campaign.
Breitbart News recently reported on the story that indicated that Joe Biden may have met with an adviser to the board of Burisma while he was Vice President, arranged by his son Hunter, who was working as a lobbyist for the company at the time. Joe Biden has previously said, "I have never spoken to my son about his overseas business dealings."
But, the leaked emails allegedly show that Hunter introduced his father to a Bursima executive less than a year before Biden, acting as Vice President, pressured the Ukrainian government into firing a prosecutor who was investigating the company. Shortly after the story broke, many found themselves having trouble sharing it across social media. This censorship comes just weeks after executives from both Facebook and Twitter joined the Biden transition team.
Facebook and Twitter immediately went to work censoring the story across their platforms, which Breitbart News has reported on extensively.
Turley writes in the op-ed:
Chinese citizens watched President Xi Jinping deliver an important speech this week not far from Hong Kong. Well, not the whole speech: Xi apparently is ill, and every time he went into coughing spasms, China's state media cut away so that he would be shown only in perfect health.

Xi's coughs came to mind as Twitter and Facebook prevented Americans from being able to read the New York Post's explosive allegations of influence-peddling by Hunter Biden. The articles cited material reportedly recovered from a laptop; it purportedly showed requests for Hunter Biden to use his influence on his father, then-Vice President Joe Biden, as well as embarrassing photos of Hunter Biden.

Many of us have questioned the sketchy details of how the laptop reportedly was left by Hunter Biden with a nearly blind computer repairman and then revealed just weeks before the presidential election. There are ample reasons to question whether this material was the product of a foreign intelligence operation, which the FBI apparently is investigating.

Yet the funny thing about kompromat — a Russian term for compromising information — is that often it is true. Indeed, it is most damaging and most useful when it is true; otherwise, you deny the allegations and expose the lie. Hunter Biden has yet to deny these were his laptop, his emails, his images. If thousands of emails and images were fabricated, then serious crimes were committed. But if the emails and images are genuine, then the Bidens appear to have lied for years as a raw influence-peddling scheme worth millions stretched from China to Ukraine to Russia. Moreover, these countries likely have had the compromising information all along while the Bidens — and the media — were denying reports of illicit activities.
From New York Post:
Sen. Ted Cruz laced into Twitter boss Jack Dorsey and "big tech billionaires drunk on their own power" Saturday over censorship of The Post's exposé of the Biden family foreign business dealings.
Dorsey is expected to receive a subpoena and be grilled next Friday by the Senate Judiciary Committee.
GOP leaders are seeking answers for why the company decided to censor new emails published in The Post raising new questions about Joe and Hunter Biden's relationship with executives from the Ukrainian energy company Burisma.
"This is a power grab from big tech billionaires drunk on their own power. That is abuse of monopoly power by big tech," Cruz told reporters on a press call Saturday. "It appears Twitter is throttling [in a] brazen attempt to manipulate the election outcome and it is continuing as we speak."
Twitter has refused to unlock The Post's account unless the news organization deletes tweets about its own reporting on Hunter Biden's emails.
Cruz was joined on the call GOP House Whip Steve Scalise (R-LA), who floated the possibility of collusion between Twitter and the Biden campaign.
"There are emails that are out there. Joe Biden himself cannot continue to hide and not answer directly. It's not going to go away," Scalise said. "This is a direct act of election interference. Joe Biden sat by and let it happen. We ask did anyone at Twitter communicate with the Biden campaign? Did the Joe Biden campaign have any communications with Twitter, Facebook?"
Questions for pondering and prayer: What will it take to bring to light the facts of what has happened with Hunter Biden? Millions of Americans are being "blacked-out" from this news because social media is blocking it, and mainstream news is not reporting it. What happens in our nation when the news is no longer any semblance of searching for truth? Pray with us for the things that are being hidden to be brought to light, and for all Americans to see the truth of what has happened with the Biden family, China, and Russia. Pray that there is a change within the media, and that truthful reporting would be done–pray for brave journalists who say, "no more" to the mandated talking points from media presidents who are in cahoots with the Democratic Party.  May there be a watershed moment in the media that brings repentance and change to the way news is reported!  Share your thoughts and leading for prayer below.
Partner with Us
Intercessors for America is the trusted resource for millions of people across the United States committed to praying for our nation. If you have benefited from IFA's resources and community, please consider joining us as a monthly support partner. As a 501(c)3 organization, it's through your support that all this possible.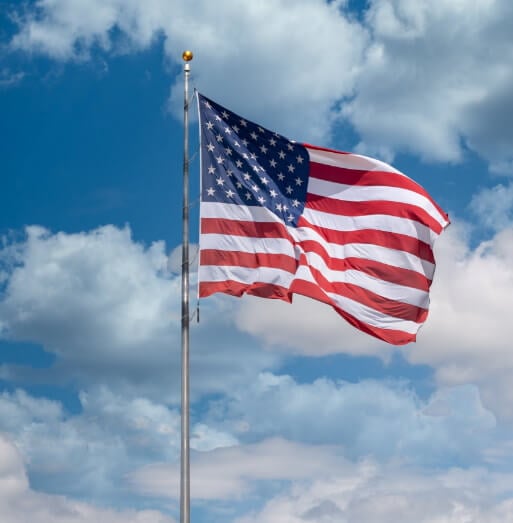 Become a Monthly Partner