June 27, 2020 | David Kubal, IFA President/CEO
Father, You are enthroned in the heavens; may Your will be done and Your kingdom come for the Church, the state of Israel, and for the United States of America.
JUNE 27th URGENT UPDATE: The meetings held June 23-25 in the White House have concluded without a public announcement. However, Thursday evening Jared Kushner (the Trump Administration lead on the Prosperity to Peace Plan), Israeli Ambassador Freidman, and a few others flew to Israel for further discussions. These leaders are in negotiations right now.  Prayer for the sovereignty of Israel and the protection of the United States is critical at the  moment.
PLEASE NOTE: In April President Trump publicly supported Israel "annexing" areas occupied by the Palestinians in the West Bank (the press incorrectly calls this annexation, when it is really Israel taking control over their own covenantal land). We must pray the negotiations continue and the Trump Administration supports Israel' sovereignty as a nation to possess the covenantal land. It also appears the Palestinians involvement in drawing border lines is not going to happen as mentioned in the main article below. THIS IS AN ANSWER TO PRAYER!
JUNE 23rd UPDATE: Beginning today, on June 23, President Trump's team of senior advisors will be meeting in the White House for three days of meetings to discuss the United States' position on Israel. (Please read the article below to further understand this issue.) These meetings could result in a reversal of the U.S. position toward supporting God's Covenant Land.
We MUST pray that the U.S. would only support a single state solution–an undivided Israel. The insidious wave of evil constantly sweeping across this nation (COVID19, fear, racism, anger, etc.) will only cease when our public position changes. The entire nation is being impacted by our nation's position on the apple of God's eye: Israel. We are being disciplined; my fear is that God's judgment could come unless our leaders change their minds.
At the same time, the UN Security Council is meeting to discuss Israel's "sovereignty bid" and the annexation of the West Bank with a July 1st start date. The Palestinian Ambassador to the UN has invited foreign ministers from many nations to attend. This article does not provide the space to go into this, but we need to keep this in mind.
PREVIOUS ARTICLE:
I have rarely felt the importance of a moment of time like the one we are in. I enquired of the Lord to help me understand what is going on. I urge you to PLEASE read, consider, and pray about this post. May it generate intercessory intelligence to pray for our nation. Please let me know what you think in the comments below and even consider sharing it with friends.
It always comes back to Israel.
Time and time again it has been demonstrated that nations opposing God's covenant land, the Jewish State, and the Jewish nation, will reap a punishment. Bill Koenig, a White House correspondent, has documented over 300 incidences in U.S. history where our leaders have made negative decisions toward Israel and we have suffered consequences.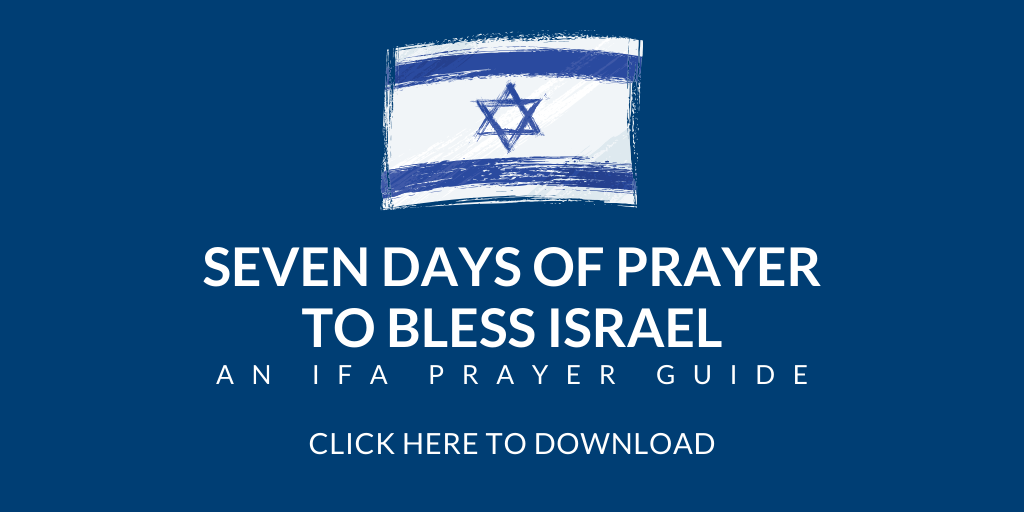 That is why on January 28, 2020, when I read the Israel Peace Plan (Peace to Prosperity, released by the White House and led by Jared Kushner), I immediately called Bill. I asked his opinion of this peace plan that gives covenanted land in the Bible to Palestinians. On the surface the plan was masterful, resulting in economic prosperity for all, but it still gave away parts of Israel. Bill confirmed my suspicions and said, "Watch what happens to America."
The next day, January 29, 2020, President Trump officially formed the Coronavirus Task Force. At the time, nobody thought too much about it, but, looking back, we now see the destruction that was put in place by the authority given to the group and the inaccurate models used by the experts in this group. What resulted? A nation's economy knocked to its knees, historic unemployment, and irrational fear. We now know, according to the CDC, there is a survival rate of 99.76%, with an average age of those dying of 81, and an infectious rate of 2.5 people, putting it just above the typical flu.
I will make Jerusalem an immovable rock for all the nations. All who try to move it will injure themselves. (Zech 12:3)
This baseless fear was empowered by supernatural powers, forcing most of America to go into quarantine.
Plan to give away covenantal land = fear resulting in devastation.
A component of Jared Kushner's plan was to allow Israeli Prime Minister Benjamin Netanyahu to make decisions on annexation – who could live where.
On May 13, 2020, Secretary of State Pompeo visited Israel. At this time, a shift "may have occurred in the U.S. administration's position regarding the conditions and the timing for applying Israeli sovereignty to parts of Judea and Samaria, including the Jordan Valley, that is designated to be under Israeli sovereignty according to the U.S. peace plan…in the wake of the visit, State Department spokesperson Morgan Ortagus told Israeli journalists, 'We really think annexation should be part of a peace process where Palestinians should have a say.'"
In January, the Peace to Prosperity Plan was released, giving away covenantal land at the Prime Minister's direction, but then in May, it was decided that the Palestinian Authority (PA) must be part of the decision-making process. The PA has been vocal about its desire to see the Jewish nation destroyed.
On May 25, George Floyd attempted to spend a counterfeit $20 and was murdered by an out of control police officer. This incident supernaturally propelled our nation into violence and looting. This destruction is being led by the disenfranchised in the city centers – many unemployed right now because of COVID19 and receiving unemployment checks.
Anyone who strikes you strikes what is most precious to me. So the Lord Almighty sent me with this message for the nations that had plundered his people: "The Lord himself will fight against you, and you will be plundered by the people who were once your servants." When this happens, everyone will know that the Lord Almighty sent me. (Zech 2:8-9)
January 28: Peace Plan announced.
January 29: COVID19 Task Force.
Fear and economic destruction.
May 15: U.S. leaders announce shift in support of the Jewish nation.
May 25: George Floyd is murdered.
Hatred and violence supernaturally sweep our nation at surprising speed.
In another post on this site, you can read about a prophetic word from Jeremiah Johnson ( https://ifapray.org/blog/a-demonic-encounter-gives-us-points-to-pray/). He saw three demonic waves washing over America: fear, hatred, and greed. We are months into the wave of fear, just beginning to see the wave of hatred, and may soon see a wave of greed.
Each wave is preventable, and I believe connected to our diplomacy with Israel. We can, and should, pray for the effects of COVID19, pray revival will come, and pray people will be healed. We can, and should, pray against racism and that the Church will lead the way to justice. But, we must keep our intercessory eyes open and pray about the root causes.
Dear intercessor, it is all hands on deck! A third wave of evil could be coming against our nation in the form of greed. We must stop this devastation in its tracks.
We need to pray:
Jared Kushner would be used by God to accomplish His plans.
President Trump would understand the vital importance of the biblical covenantal land.
Secretary Pompeo would be convicted by the Holy Spirit to support THE Jewish nation described in the Bible.
Prime Minister Benjamin Netanyahu would remain strong and committed to a one-state solution.