THE DISENGAGED ARE DESTROYING AMERICA
George Barna of The American Culture and Faith Institute
|
July 27, 2018
THE DISENGAGED ARE DESTROYING AMERICA
George Barna of The American Culture and Faith Institute
|
July 27, 2018
I Prayed
have prayed
Recent studies by the American Culture and Faith Institute have noted that no matter how you measure it, people are eager to arrive at new solutions because we are leery of our own government. Six out of ten Americans are angry about the state of the nation. Two out of three contend that the government cannot be trusted to do what is in the best interests of the country. Seventy percent say that government has too much control over our lives. Huge majorities of the people argue that the United States is moving in the wrong direction on at least three important fronts: politically, morally, and culturally.
So if we are in a democratic republic, why aren't things changing for the better?
View Comments (7)
One reason is that we lack leadership that is coalescing the people around a positive, shared vision of America. We experience that paucity of leadership everyday, as Democrats and Republicans, liberals and conservatives, Christians and non-Christians, Millennials and Boomers, whites and non-whites express their divergent perspectives and refuse to give an inch. Without strong leaders casting a compelling portrait of a superior future and shows us how we can move forward, that existing animosity will not end.
But another crucial component of our national stalemate is the large share of the voting-age population that is disengaged from the multifaceted battle of worldviews. These people are the tiebreakers. But they refuse to show up.
There are two key segments of the disengaged. The first is those who have moderate views – i.e., obstinate ambivalence – on both politics and theology (31% of the adult population). They will not take stands on the important issues of the day, from immigration to abortion, from the veracity of the Bible to the role of Jesus Christ in modern life.
The second segment is people who are not registered to vote and pay little attention to political news and information (21%). There are times when all of us get frustrated with the political system and its players, and harbor ill-will toward the biased media. But rather than work through the garbage and distortions in the pipeline, the disengaged retire from the game altogether.
Obviously, these two groups are kissing cousins. In total, 35% of adults fit one or both of those categories.
Their ambivalence is obvious when you see that:
They are less likely to feel angry about the state of the nation: 47% vs. 70% among other adults
They are less likely to have an opinion about President Trump's current job performance
They are more than twice as likely as other Americans to give President Trump a middling grade (a "C") or to have no opinion about his first year's performance in office
They are much less likely to claim that they are actively working for the positive transformation of American society
Why are such a bland feelings and lack of participation a problem to harp on? Because, unfortunately, this group of absentee citizens may hold the future of our nation in their hands.
We are essentially in a political impasse and they hold the tiebreaking vote. Imagine if the U.S. Senate had an evenly-divided floor vote and the Vice President refused to show up to cast the deciding ballot. What would we call the VP? Irresponsible. Abandoning his civic duty. Wreckless. Uncaring. Derelict in his duties.
Conservatives and liberals want to change America. But the Disengaged, through their apathy and ignorance, are effectively destroying it.  (To read the entire article by George Barna, CLICK HERE.)
---
Pray that godly leadership would emerge in all spheres of culture to champion godly values and righteous living.
Pray for the zeal of the Lord to capture the hearts of the younger generation to turn this nation back to God.
Pray for voices to emerge who can articulate issues clearly and educate voters on critical issues that affect everyone.
Pray that believers would acknowledge their apathy and stir one another to become change agents in our society.
Pray for the Church to demonstrate the kingdom of God with the power of God's love and a unified authority that brings lasting change.
Partner with Us
Intercessors for America is the trusted resource for millions of people across the United States committed to praying for our nation. If you have benefited from IFA's resources and community, please consider joining us as a monthly support partner. As a 501(c)3 organization, it's through your support that all this possible.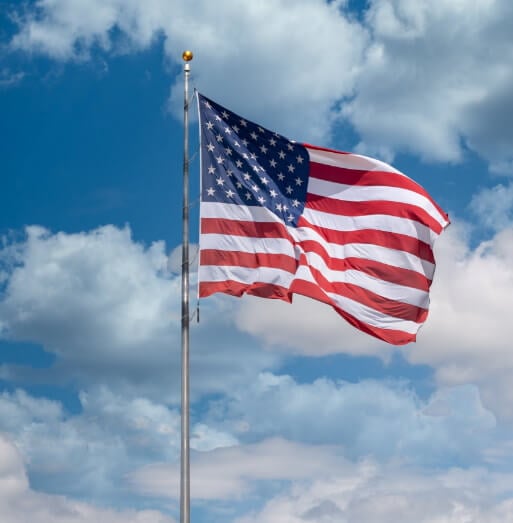 Become a Monthly Partner