The Dangers of Digital IDs
Angela Rodriguez, IFA Contributing Writer
|
September 17, 2022
The Dangers of Digital IDs
Angela Rodriguez, IFA Contributing Writer
|
September 17, 2022
I Prayed
have prayed
Lord Jesus, thank You for the secure identity we have in You. No one can replace or take away this precious gift. Help us to always remember this so that we do not fall prey to the schemes of man, which seek to change who we are. 
Analysis. "If we act wisely today, digital identities can help transform the future for billions of individuals, all over the world, enabling them to access new economic, political and social opportunities, while enjoying digital safety, privacy and other human rights" (2018 World Economic Forum Insight Report, Identity in a Digital World: A New Chapter in the Social Contract, 5).
View Comments (8)
How will digital identities transform the future? That is the key question as the push for digital IDs grows stronger daily. The WEF report says: "We must design trust into systems from the outset. We need to be able to understand what 'good' looks like, based on values and respect of individual freedoms. With digital interactions accelerating–including billions of 'things' that are being connected to the internet–we urgently need to translate these values into guidance for implementing digital identity systems the world over." Another report released in 2021 echoes similar messages, but a greater emphasis is placed on health data such as Covid-19 test results and vaccination records. Additionally, the collaboration of industry sectors and businesses is defined as a key component in the system.
Who will determine what is "good," and who decides on the criteria? Some contributors to the 2018 report are the Bill & Melinda Gates Foundation, Open Society Foundations (George Soros), the European Commission, the United Nations Development Programme, The World Bank, The ID2020 Alliance, World Identity Network, Global ID, Mastercard, Visa, PayPal, Thomson Reuters, Nokia, and AT&T.
With the World Economic Forum and other globalist organizations at the helm of the ship, how can we trust the intent or the outcome? Also, what will this system look like, and how will it affect our daily lives?
Even if we want to hide from the possibility of digital IDs, the agenda continues to move forward. Gartner, a technological research and consulting firm based in Connecticut, has revealed that digital identity ecosystems are one of the top ten government technology trends for 2022. The firm predicts that "at least a third of national governments and half of the U.S. states will offer citizens mobile-based identity wallets by 2024."
Convenience comes at the cost of privacy and freedom. In mid-June 2022, the Center for Human Rights and Global Justice, at the New York University School of Law, issued a 100-page report detailing the dangers of digital identity, titled Paving a Digital Road to Hell. The report warns that the World Bank's ID4D Initiative, as well as other digital identity programs, have the potential to violate human rights and promote exclusion rather than inclusion. The system being promoted is the Aadhaar system, in India, which provides individuals with a "transactional" or "economic" identity that will allow them to transact with both government and the private sector. Using this platform, however, "may lead to new forms of harm, including biometric exclusion, discrimination, and the many harms associated with capitalism … these dangerous digital ID systems may lead to 'pain without gain.'"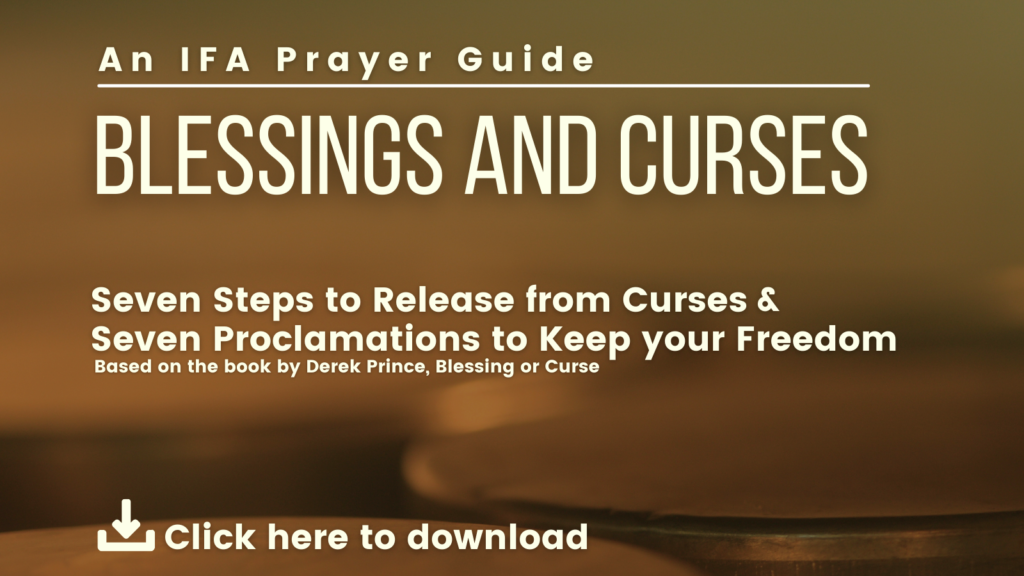 The ID4D Initiative has projects in over 49 countries and focuses on both IDs and government-to-person payment programs that call for a move from physical cash to digital payments. Digital IDs can be used for a wide array of purposes, but perhaps the most concerning involve the ways they can be connected to banking systems and personal bank accounts.
A June 23, 2021, press release from the Bank for International Settlements (BIS) says that "central bank digital currencies (CBDCs) herald a new chapter for the monetary system … the most promising design for general use is a CBDC built on a digital identity scheme, safeguarding data privacy while offering protection against illicit activity and potentially streamlining cross-border payments." The BIS believes "the most promising CBDC design would be one tied to a digital identity, requiring users to identify themselves to access funds."
On March 9, 2022, President Biden issued Executive Order 14067 (Ensuring Responsible Development of Digital Assets), which calls for the exploration of digital currencies to analyze their usefulness and impact on the American economy. Conservative economist Jim Rickards cautions: "This is not like the money in your online bank account. No, this is new and different. Every dollar will be a programmable token, like Bitcoin or other cryptocurrencies. But there's a big difference. Cryptocurrencies are decentralized digital currencies. Instead, if it plays out the way I see it, 'Biden Bucks' [Rickards' name for the CBDCs] will have the full backing of the U.S. Federal Reserve. They will replace the cash (fiat) dollar we have now." Rickards explains that CBDCs are programmable and can be used as a form of "spyware." He stresses that "because 'Biden Bucks' will be 'digital tokens' programmed at the source, they could be 'turned on or off' at will, with just a keystroke."
The dangers of connecting digital identity to a digital currency are numerous. Do we want to create a surveillance state that knows everything about who you are, what you buy, and where you go? Marrying identity to digital currency offers governments levels of control that were never possible with plastic IDs and physical money.
The coronavirus pandemic catapulted the idea of digital identity, but the framework was embedded in the preceding 2030 United Nations Agenda for Sustainable Development, adopted in 2015. Goal 16.9 calls for a "legal identity for all, including birth registration." The World Health Organization is working to check off this box by contracting Germany-based Deutsche Telekom, a subsidiary of T-Systems, to develop a global vaccine passport that can link every person to a QR code, or a digital ID. It can also be used for future vaccination campaigns and home-based records.
The early stages of digital ID are in the works in the United States. Twila Brase, author of Big Brother in the Exam Room and founder of Citizens' Council for Health Freedom, shared with Olive Tree Ministries about an ID system known as REAL ID. In an interview, she warns: "In every state of this nation, the state legislatures have implemented REAL ID — not everybody has a REAL ID, and there's a May 3, 2023, deadline … states have been in control of driving. The REAL ID system took the states out of control and put the federal government in charge. There's a bunch of legislators in Missouri and Pennsylvania that appealed to President Trump, saying this is a usurpation of states' rights — do not let Homeland Security do this." Brase is deeply concerned that REAL ID will set the stage for more-onerous and concerning mandates.
When it comes to digital ID, mobile phones are one of the main avenues for presenting verified information to whatever entity requires it. But Pekka Lundmark, CEO of Nokia, a global provider of cell phones and telecommunications services, said something recently that provides a glimpse into the future of where digital ID could be going. Speaking at the World Economic Forum in 2022, he explained that with the advent of newer technology, smartphones may not stay relevant in the next ten years, or by 2030. He declared: "By then, the smartphone as we know it today will not be the most common interface. Many of these things will be built directly into our bodies." Lundmark spoke about the future rollout of 6G, which would make smartphones obsolete but he also supports concepts like the Metaverse, which allows physical and digital worlds to merge. A firm supporter of the WEF's climate change agenda, he also believes "there is no green without digital."
The information presented above gives Christians much to ponder and pray about. Our identity is not provided by a tech company or a bank, and certainly not by the government. C.S. Lewis wisely said, "Of all tyrannies, a tyranny sincerely exercised for the good of its victims may be the most oppressive." Our identities in Christ cannot be verified by an app, a mobile phone or any kind of biometric implant. Our identity as the body of Christ tells us that we are not slaves to technology and governments, but rather that we are slaves to our identity-maker, Jesus Christ.
Prayer Points
Lord Jesus, please give us clear discernment about the digital ID systems which are in the planning stages, or ones that are already being used. Help us know when and how to resist these schemes, giving us the courage to set ourselves apart when and if the time comes. Provide us with the resolve to warn others and with the will to act and pray against the organizations that are pushing this system upon the world.
Do not be conformed to this world, but be transformed by the renewal of your mind, that by testing you may discern what is the will of God, what is good and acceptable and perfect (Romans 12:2).
What do you think about digital IDs? What dangers could they pose to our individual freedoms?
Angela Rodriguez is an author, blogger and homeschooling mom who studies the historical and biblical connections between Israel and the United States. You can visit her blogs at 67owls.com and 100trumpets.com. Her latest book, Psalm 91: Under the Wings of Jesus, was released in June 2021. Photo Credit: Rodion Kutsaev on Unsplash.
Partner with Us
Intercessors for America is the trusted resource for millions of people across the United States committed to praying for our nation. If you have benefited from IFA's resources and community, please consider joining us as a monthly support partner. As a 501(c)3 organization, it's through your support that all this possible.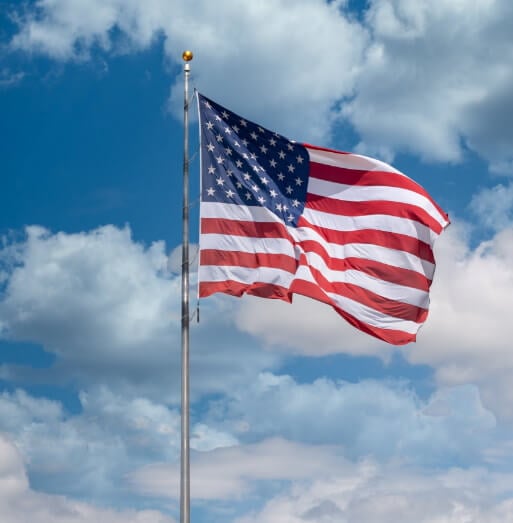 Become a Monthly Partner
You can post a prayer to share with others.
christine s
September 17, 2022, 1:14 pm
Lord Jesus, thank You for the secure identity we have in You. No one can replace or take away this precious gift. Help us to always remember this so that we do not fall prey to the schemes of man, which seek to change who we are.