November 14, 2020 | Gloria Robles, IFA Contributing Writer
Father, help us to love one another and respond to one another with grace and humility.
You may have heard questions and controversy concerning many prophets. Insults and mockery point to the many prophets who said President Trump would be re-elected, and some even use the word landslide. We did not see it happen as they said. So does this mean they are false prophets? Short answer…no.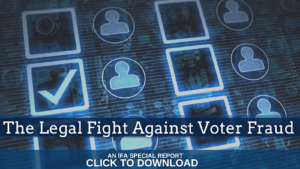 To understand what a false prophet is, we have to go to the Word. Several passages describe characteristics of false prophets, including Jeremiah 23 and Ezekiel 13. They prophesy lies and make up dreams and visions. But the false prophets' main tool is deception. They intentionally deceive people into sinning and turning away from God. According to Deuteronomy 13:1-5, a false prophet is one who encourages others to turn their back on God and worship other gods. In verse 5, the Lord himself calls them "false prophets who encourage rebellion against the Lord." 
I have heard many people cite Deuteronomy 18:21,22 to discredit prophets for "missing it": "How may we know the word that the Lord has not spoken?"— when a prophet speaks in the name of the Lord, if the word does not come to pass or come true, that is a word that the Lord has not spoken; the prophet has spoken it presumptuously. You need not be afraid of him.
So, if it doesn't come to pass, the Lord has not spoken. The penalty for false prophets who led people into idolatry was death. It does not mention that here. But it does not say the false prophet had spoken presumptuously. It says, "the prophet has spoken presumptuously. You need not be afraid of him."
If we use this one verse to condemn all prophets who "miss it" as false, then what about Nathan?
In 2 Samuel 7:1-5, King David wants to build God a temple and Nathan replies, "Go ahead and do whatever is in your heart, the Lord is with you."  Later that night God speaks to Nathan and tells him that David will not be the one to build him a temple; it will be his son Solomon. Did this make Nathan a false prophet? Absolutely not. I believe Nathan spoke presumptuously.
What about Agabus? In Acts 21:10,11, Agabus warns Paul that the Jewish leaders in Jerusalem will bind him and turn him over to the Gentiles. He even does a prophetic act by binding Paul's hands and feet with his belt, showing him what will happen. Further in the same chapter (vs. 26-39) Paul is bound by the Gentiles, not the Jews. Did that make Agabus a false prophet? No. His prophecy about Paul was right. Paul was indeed bound and turned over; however the details were off.
With that context in mind concerning the election–we have yet to see the actual results. There is so much being uncovered right now. For those with eyes to see, we know that a major injustice took place on election night. How can people conclude that what the prophets prophesied is wrong?
Prophecies are often conditional, meaning the recipient has to do their part. You don't just sit back and twiddle your thumbs. Ninevah is a great example of this. Jonah warned of God's judgment and Ninevah responded by humbling themselves in fasting and repentance. God relented of his judgment.
Several prophets were calling for America to humble herself and repent before and leading up to the election. I believe these were true words from God. Many said God told them President Trump would be re-elected. They spoke out in faith and are standing on and believing in that word. Just because they prophesied and we didn't see the instant manifestation doesn't mean they're false. We (the church) are the recipients of those words, waging war for them. We are fasting and praying to see justice concerning the election and the future of our nation(s). This means we could still see Trump's re-election.
There are two more simple biblical guidelines to tell if a prophet is from God.
1.The prophet's foundation must be built upon Jesus Christ and nothing else. (1 Cor 3:10) For no one can lay any foundation other than the one we already have—Jesus Christ. (1 Jn 4:2,3 NLT).  If a person claiming to be a prophet acknowledges that Jesus Christ came in a real body, that person has the Spirit of God. But if someone claims to be a prophet and does not acknowledge the truth about Jesus, that person is not from God.  Again the emphasis here is on the prophet's relationship with Jesus. If Jesus is not the foundation and if they deny the truth about Jesus, then they are false.
2.What fruit are they producing? In Matthew 7:15, Jesus said you can identify false prophets by their fruit (deeds, actions). A true prophet should have a record of being accurate. This is only a small part. I believe character should be very important. Good character for a prophet means owning up even when you've heard incorrectly. What is the fruit of the prophet's words? Whether it's an encouragement, edification, exhortation, or even a warning, true prophetic words will bear good fruit. Many of the prophets who have prophesied Trump's re-election do have such records of accuracy documented on their media pages. They have accountability, as well as bearing good fruit for Jesus and godly character.
The Bible calls for us to test prophecy, and we should, but we also shouldn't despise prophecy or the prophets. (1 Thess 5:20) I remember when a certain king named Jehosaphat was surrounded on every side by his enemies. It looked hopeless. Jehosaphat was terrified and called for a corporate fast. One man prophesied and it encouraged the king to obey the word. Jehosaphat would later proclaim this verse in 2 Chronicles 20: 20 "Believe in the LORD your God, and you will be established; believe his prophets, and you will succeed."
Had the prophets not shared any re-election prophecies, when the "new president-elect" was announced, the church might have thrown up her hands in defeat and conceded. Instead, the prophecies have given the Church hope. They have awakened the church to repentance and the necessity of fasting and intercession for our nation. The prophecies have borne good fruit. If God said President Trump would be re-elected to the prophets, what will our response be? Let's not be found fighting each other. Remember what we are fighting for is bigger than this election. Think about what is truly at stake. Remember who our real enemy is in this battle.
Election insiders have asked us to share that there is tremendous fatigue among those who are fighting for a fair and true election. They need our prayer support to continue the fight. We have also been informed that some of the vote fraud whistleblowers are experiencing great pressure and intimidation that is causing fear. Intercessors, pray! As Gloria has said so well, what we are fighting for is bigger than just this election. Don't believe the media. This isn't all about President Trump. It is about a free, fair, and just republic. And our prayers are needed now more than ever.
Author Gloria Robles is a passionate intercessor with a prophetic voice for today. For more from Gloria, go to Spotify or Anchor to listen to her podcast Something To Share. (Photo Credit: Getty Images.)
If God said President Trump would be re-elected to the prophets, what will your response be?