IT'S NOT ALL ABOUT THIN MINTS: GIRL SCOUTS AND PLANNED PARENTHOOD
Speak Now staff
|
March 25, 2018
IT'S NOT ALL ABOUT THIN MINTS: GIRL SCOUTS AND PLANNED PARENTHOOD
Speak Now staff
|
March 25, 2018
I Prayed
have prayed
Father, open people's eyes to the association between Girl Scouts and Planned Parenthood. Protect our children from the influence of abortion providers.
Pray that this behavior will be fully exposed and dealt with by our civil authorities and that righteousness will prevail.
"Whoever causes one of these little ones who believe in me to sin, it would be better for him if a great millstone were hung around his neck and he were thrown into the sea." (Mark 9:42)
View Comments (25)
Speaking the truth about Girl Scouts – See the many ways Girl Scouts is connected to Planned Parenthood….
In 2004, the CEO of Girl Scouts USA, Kathy Cloninger stated on national television that, "We partner with many organizations. We have relationships with our church communities, with YWCAs, and with Planned Parenthood organizations across the country, to bring information-based sex education programs to girls."…
Why is it so concerning to us that the Girl Scouts organization is exposing girls to Planned Parenthood? Because Planned Parenthood teaches promiscuity to children, grooming future birth control and abortion clients. Because at Planned Parenthood sex-education events for youth, Planned Parenthood has distributed "educational" material, considered by many groups to be pornographic, to kids as young as 10 years old….
The Girl Scouts organization does currently have connections (both past and present) to Planned Parenthood.
NATIONAL CONNECTIONS
…. At the November 2011 Girl Scouts National Convention in Houston, several speakers affiliated with Planned Parenthood were featured.…
The Girl Scouts badge entitled "On Your Own" referred girls directly to www.PlannedParenthood.org, citing this resource as a Helpful Link. This badge was promoted on the official Girl Scouts USA site for girls called Studio 2B….
GSUSA promoted and recommended the website stayteen.org to girl members through the GSUSA Global Action Patch.  GSUSA Patch Requirements sent girls to the stayteen.org to learn where a pregnant teen could go for help….
INTERNATIONAL CONNECTIONS
According to International Planned Parenthood Federation (IPPF), The World Association of Girl Guides and Girl Scouts (WAGGGS) and IPPF have a "close partnership." …
LOCAL COUNCIL CONNECTIONS
Every local Girl Scout Council in the United States promotes, uses and sells the official GSUSA curriculum, called Journeys….
ARIZONA
Sahauro Girl Scout Council/Girl Scouts Southern Arizona participated as  a local partner for Planned Parenthood's "Real Life. Real Talk." sex education program for teens….
FLORIDA
Girl Scouts Gateway Council works with Planned Parenthood and other abortion rights advocacy groups in the First Coast Girls Initiative.…
GEORGIA
Girl Scouts Greater Atlanta (formerly Girl Scout Council of Northwest Georgia): Council hosted a WAGGGS leadership conference for teens to discuss global issues for teens. Event collaborators included Planned Parenthood. (This document provided by Life Decisions International)
NEBRASKA
Girl Scouts of the Great Plains: appointed Beverly Todd Nolte, a former vice president of marketing and lobbyist for Planned Parenthood of Nebraska and Council Bluffs, as CEO and leader of the 11,000 girl council.
NEW YORK
Girl Scouts of Northeastern New York: The council's local Planned Parenthood affiliate boasts that they have provided "comprehensive sexuality education" to local Girl Scouts….
PENNSYLVANIA
Girl Scout Freedom Valley: Planned Parenthood Chester County announces in a Community Report that they are "pleased to have established a new collaboration with the Girl Scouts of the Freedom Valley, through which [they] were able to reach more girls while successfully managing growing program costs." …
TEXAS
Girl Scouts Bluebonnet Council: honored Pam Smallwood, Executive Director of the Planned Parenthood/Central Texas, as a Girl Scout "Woman of Distinction."  This local council also sponsored a Planned Parenthood sex-education program for children, allowing the official Girl Scouts logo to be printed on Planned Parenthood's brochure advertising the event "Nobody's Fool: Dating, Love, Sex, and HIV?"…
TENNESSEE
Girl Scouts Heart of the So. Council (GSHS) hosts event with Planned Parenthood Speakers. The event flyer advertises $3 for registered Girl Scout adults and $5 for the general public, where attendees can learn from two Planned Parenthood educators chosen by the Girl Scouts
VIRGINIA
Girl Scouts of the Colonial Coast: honors Planned Parenthood Founder Margaret Sanger as a "woman who has made a significant impact in her profession or on society" in the Women of History patch for ages Kindergarten and up. (Excepts from Speak Now: Girl Scouts )
To read this complete article and examine the links provided on this site <GO HERE>.
Partner with Us
Intercessors for America is the trusted resource for millions of people across the United States committed to praying for our nation. If you have benefited from IFA's resources and community, please consider joining us as a monthly support partner. As a 501(c)3 organization, it's through your support that all this possible.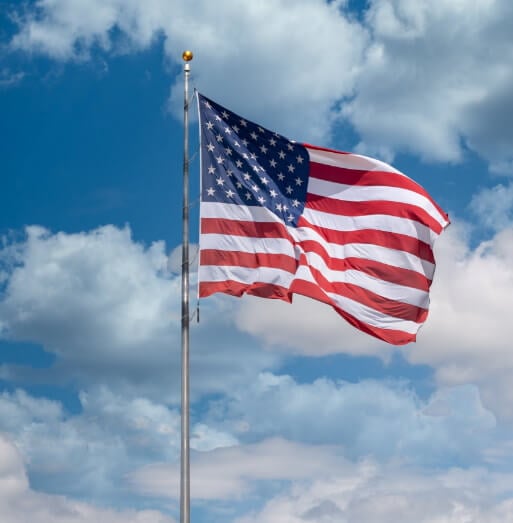 Become a Monthly Partner