Revival Fire Spreads to Tennessee
From CBN News
|
February 16, 2023
I Prayed
have prayed
Father, we thank You for allowing the Asbury revival to spread. Let it wash across America, Lord!
Update: Lee University campus Pastor Rob Fultz shared this tweet this morning!
It's 4:15 am entering the fourth day … this is what I am witnessing. "Blessed are those who hunger and thirst for righteousness, for they will be filled." Matthew 5:6 pic.twitter.com/NsOfT2TE2w

View Comments (183)

— Rob Fultz, Ed.D (@therobfultz) February 16, 2023
Praise God! Let's pray that this revival continues to spread!
From CBN News. The revival fires are continuing to burn brightly at Asbury University, even after 133 hours, and now this outpouring of the Holy Spirit is spreading to more college campuses. …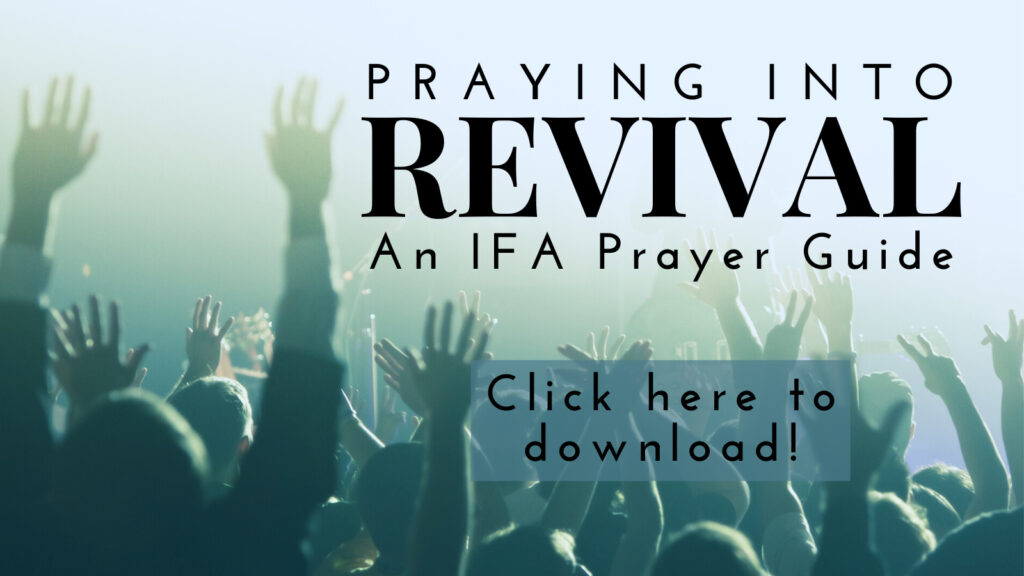 Thane Hutcherson Ury, a professor at the school, wrote in a Facebook post on Feb. 11, about how the revival at Asbury had caused alumni, pastors, seekers, and buses of students from other schools to come to the campus to seek God.  He listed 24 other universities where busloads of students have been coming from to visit the Asbury awakening.
One of the schools Ury listed is Lee University, a private Christian college in Cleveland, Tennessee. …
Last Friday, Lee University Campus Pastor Rob Fultz noted on Twitter, "What's happening at Asbury is not and will not remain confined. …"
On Monday, Fultz wrote the revival had reached the Lee campus …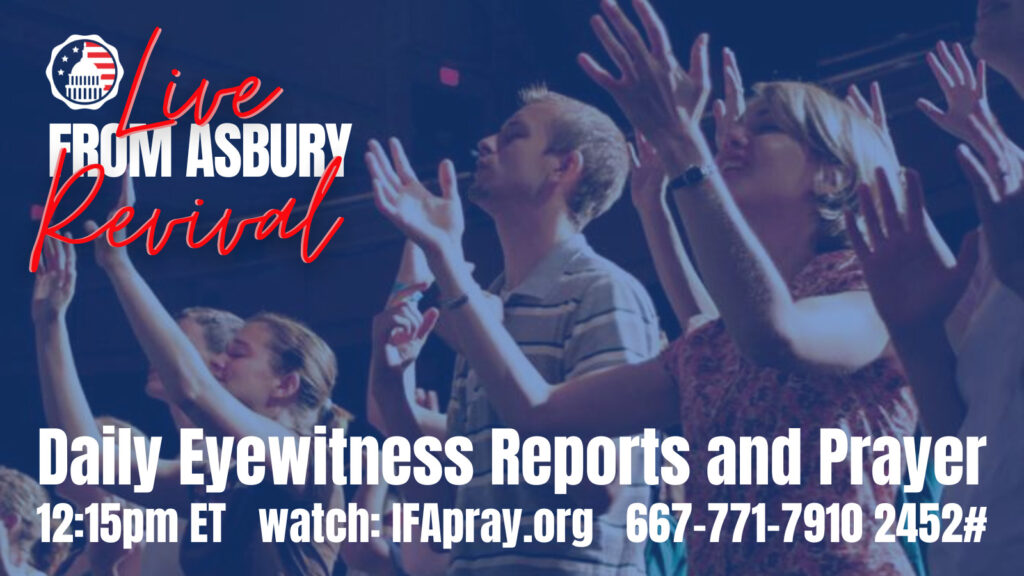 He also included a video taken of the worship in the campus's Stone Chapel. Students were coming to the chapel, crying out to God, praying, and repenting.
A mighty move of God started this morning at Lee and is has been building throughout the day. We are approaching the 10th hour, nothing but voices in prayer, worship, and repentance. pic.twitter.com/rdJe5pn6uR

— Rob Fultz, Ed.D (@therobfultz) February 14, 2023
Fultz continued to tweet updates, writing: "Update: 12 hours in, still growing, still worshipping, still repenting. Isaiah 64 – rend the heavens oh Lord and come down!!!"
A few hours later at 1:30 a.m. on Tuesday morning, Lee's chapel was still full of students worshipping God. …
Worship from Lee University, their meeting has been going on for over 15 hours now. #leerrevival

-Heartfelt hunger for the Lord
-Passionate unashamed worship

"Brokenness always precedes Blessedness " – Malachi O'brien @malachiobrien #revivalasbury 🔥 pic.twitter.com/ugcgqiujc8

— Greg Gordon (@gregjgordon) February 15, 2023
How are you praying for revival where you live? Share your prayers below!
(Excerpt from CBN News. Photo Credit: Nathan Dumlao on Unsplash)
Partner with Us
Intercessors for America is the trusted resource for millions of people across the United States committed to praying for our nation. If you have benefited from IFA's resources and community, please consider joining us as a monthly support partner. As a 501(c)3 organization, it's through your support that all this possible.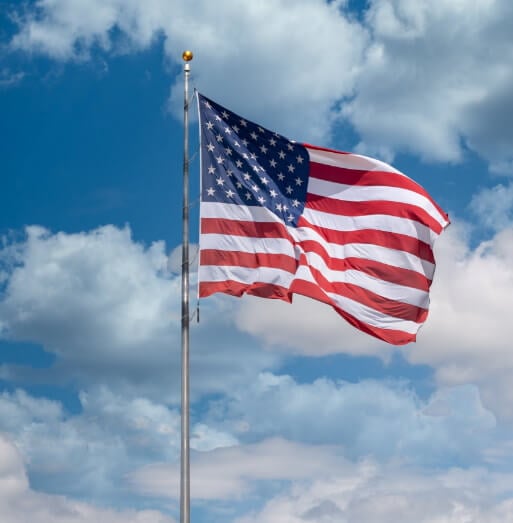 Become a Monthly Partner
You can post a prayer to share with others.
Christine S
February 17, 2023, 7:09 pm
Father, we thank You for allowing the Asbury revival phenomenon to spread. Let it wash across America, Lord!
Marilyn P
February 16, 2023, 12:51 pm
Elohim; Holy God: Glory to Your Name! We are in awe of You and thank You for answering our cry to heal our land - that You are visiting us here Your fire falling on so many youth in the USA. - so far Hallelujah! We ask for more Lord! and for a visitation to NC State and UNC Chapel Hill - that you flood Raleigh with your Glory, Redemption and Deliverance. A spirit of repentance hover over them and the government officials also in my city, RM. Out do Yourself this time! We so appreciate mercy is triumphing over the judgement we so deserve as is what you do during times like these, as is taught in Isaiah. Thank you for Your faithfulness as is a promise. Please reveal yourself to my children and grand children. I pray for the seven mountains represented in my state to bow their knee to You during this outpouring. For a miraculous demonstration of Your reality, so our land can be healed, where You can dwell and be worshiped once again. And that Your Name would be exalted and every knee would bow here in NC. You be welcome recognized as the One True God in this state and in this country of America. In Jesus Holy Name Above Names. Amen
Barbara H
February 16, 2023, 11:34 am
Thank you Lord that Midway University has sent students. This is where my daughter works, re- awaken her to her first love!
Lela D
February 16, 2023, 11:05 am
Father, we thank You for allowing the Asbury revival to spread. Let it wash across Nebraska Lord God Almighty!! We have not had revival here and this area is dry and sound asleep. People are content and not seeing their need to wake up. Let us drop everything that hinders us from seeing you. Set us on fire O God!! Forgive our sin of prayerlessness and apathy. Do whatever it takes! We need you. Come Lord Jesus. Renew our minds and our love for you. Create in us a clean heart and renew a right spirit within us. We lay all at your feet. Forgive us and cleanse us from all unrighteousness. Make us new. In Jesus precious name I pray.
jacqueline o
February 16, 2023, 9:36 am
Thank You Father for the outpouring of Your Holy Spirit in these states. May the fire continue until every state has experienced You Lord in a fresh new way and the revival is so strong that other countries see revival spreading into their country. We praise You Lord! The Most Sovereign God and Supreme Lord of Lords. Rekindle our great love for You as we go and spread Your Holy word to others. Amen
John B
February 16, 2023, 7:55 am
Father, thank You for using the obedience of our Asbury brothers and sisters to advance Your agenda. Thank You for answering a prayer that so many prayed and expected. Allow Your presence to sweep across the land. Wash America and the world, dear Lord! In the mighty name of Jesus. Amen!
Becca M
February 16, 2023, 7:10 am
Father, we thank You for allowing the Asbury revival to spread. Lord send your Spirit to the Michigan universe where the shooting took place. Help the students and faculty see the power of love instead of evil. Amen
Cherie M
February 16, 2023, 5:47 am
Father, my husband and I are crying out to you that you would pull upon those students in secular universities who are hungry, who know there's nothing this world has to offer that satisfies, would you draw them, Lord would you draw them with chords of loving kindness to these universities, oh, touch them by your spirit Lord raise up, raise up from this generation mighty warriors for you, in Jesus name we pray for all the secular campuses in Ohio Case western reserve university, Cleveland, State University, Ohio State University, father, draw draw, secular students to know that there is a God!!!!
Cherie M
February 16, 2023, 5:36 am
Father God, we are so thankful that you have heard our prayer, and you have answered with holy fire from heaven. We are so grateful we cannot thank you enough!!!! We do pray that it spreads like wildfire across the United States and the globe in every university and every. Fellowship!!! That salvations , healings and the the beauty of Jesus is exalted , everywhere and every place! Thank You!!!