Republican-Led States Moving on Texas-Style Pro-Life Measures
From Breitbart
|
January 21, 2022
I Prayed
have prayed
Lord, we thank you for the gift of life. We pray that government officials from both parties would understand the importance of each baby, born and unborn.
An Oklahoma state lawmaker is planning to introduce a Texas-style pro-life bill that would allow individuals to sue doctors who perform abortions that are not to save the life of the mother.
Rep. Sean Roberts (R-OK) said in a press statement:
View Comments (2)
The pro-life citizens of Oklahoma should have the ability to help hold these doctors accountable. Individual citizens are an extremely important part of making sure that we are protecting the lives of the unborn. This legislation puts principle into action, and I am going to fight extremely hard to get it passed during the upcoming session.
As TulsaWorld reported last week, Roberts said he is concerned about the number of women coming from Texas into Oklahoma to have abortions since the passage of the Texas Heartbeat Act, Senate Bill 8.
"This legislation is critical, and it must be passed this session to stem the tide of Texans seeking abortions in our state," Roberts said.
However, if the U.S. Supreme Court overturns Roe v. Wade in Dobbs v. Jackson Women's Health Organization, a challenge to a Mississippi law that restricts abortion, Oklahoma could return to a state law that outlaws all abortions except to save the life of the mother.
Oklahoma is one of many Republican-led states seeking to mirror the basic principles of the Texas Heartbeat Act since the U.S. Supreme Court allowed the Texas law to remain in effect while lawsuits continue against it.
Last week, during her State of the State address, South Dakota Gov. Kristi Noem (R) called on her legislature to pass a law banning abortion once a fetal heartbeat is detected.
Florida Rep. Anthony Sabatini (R) became the first Sunshine State lawmaker to publicly announce he would introduce a heartbeat bill when the new legislative session began in January 2022.
The Arizona Heartbeat Act was introduced this week to the state legislature.
The bill would prohibit a physician to "knowingly perform or induce an abortion on a pregnant woman if the physician detects a fetal heartbeat for the unborn child."
Additionally, the bill contains a unique enforcement mechanism, similar to that in the Texas law, whereby any private citizen may file a civil lawsuit against an abortion provider or any other individual who "aids or abets" a "criminal abortion."
"Statutory damages in an amount of $10,000 or more for each abortion that the defendant performed or induced in violation of title 36, chapter 23, article 3 and for each abortion performed or induced in violation of title 36, chapter 23, article 3 in which the defendant aided or abetted," the Arizona bill states.
Murphy Bannerman of Planned Parenthood Advocates of Arizona said, if the bill passes, "It really forces people to make hard decisions."
"Either they are going to have to go out of state to get the care they need – they have seen that in Texas, and people are having to go to neighboring states to get the care they need, and it makes it hard for those who don't have the resources to commute out of state," she told FOX10Phoenix.
More states are seeing similar bills introduced as the national March for Life takes place January 21 in the nation's capital.
"All human life has dignity and deserves equal protection under the law from the moment of conception," said Jeanne Mancini, president of March for Life, in a statement sent to Breitbart News.
She elaborated:
It is clear that this legislation was born from much frustration over the fact that states haven't been permitted to debate and determine policy on this hotly contested issue since the tragic decision in Roe v. Wade. We hope that the Supreme Court's decision in Dobbs v. Jackson Women's Health Organization will restore to the people, through their duly elected representatives, the ability to have a say in the laws governing abortion.
Lawmakers in Missouri and Alabama also introduced "heartbeat" bills in December. . . .
The head of the pro-life caucus in North Dakota's state legislature said it is likely lawmakers will take up a heartbeat bill in that state as well.
North Dakota State Sen. Janne Myrdal (R) told KVRR in September the U.S. Supreme Court's decision not to review the Texas law at that time provided "a glimmer of hope" the justices might overturn Roe v. Wade in Dobbs.
"It needs to be sent back to the states where it belongs," Myrdal said.
In September, state Sen. Jason Rapert of Arkansas (R) also proposed a bill that mirrored the Texas law.
With the March for Life approaching, the American Life League (ALL) said in a press statement sent to Breitbart News it is calling upon the pro-life movement to "quit compromising."
ALL observed the March's founder, the late Nellie Gray, agreed with ALL's zero tolerance approach to abortion and actually inspired ALL to take that position. . . .
Dwain Currier, American Life League public policy director, said this week ALL has a "no exceptions" policy on abortion and asserts that exceptions "for rape, incest or any other reason – result in lost lives."
"Such exceptions are exclusions that result in death, they represent the evil Gray spoke about years ago," ALL states, adding that, at the 49th annual March for Life, Currier and his colleagues will be "calling for an end to all abortions, without exception."
"If we really want to end the killing," Currier says, "we need to end all of it."
What are your thoughts on Republican-Led states moving on Texas-Style pro-life measures? Let us know your thoughts in the comments below!
(Excerpt from Breitbart. Article written by Dr.Susan Berry. Photo Credit : Getty Images)
Partner with Us
Intercessors for America is the trusted resource for millions of people across the United States committed to praying for our nation.
If you have benefited from IFA's resources and community, please consider joining us as a monthly support partner. As a 501(c)3 organization, it's through your support that all this possible.

Dave Kubal
IFA President
& CEO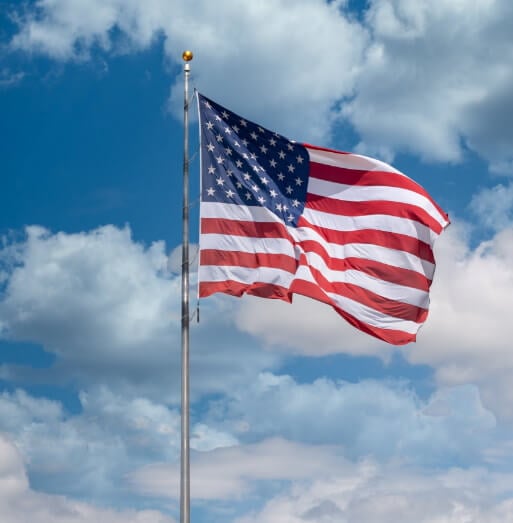 Become a Monthly Partner
You can post a prayer to share with others.
Alan V
January 21, 2022, 8:51 am
Lord, we thank you for the gift of life. We pray that government officials from both parties would understand the importance of each baby, born and unborn. May the states pursue a godly agenda to fulfil the purpose of the federal structure You gave us.