REFLECTIONS ON THIS WEEK AND OUR NATION
December 6, 2018
I Prayed
have prayed
Pray for our nation and the divisions all around—may there be a revival bringing the best kind of reconciliation—between individuals and Christ.
God was reconciling the world to himself in Christ, not counting people's sins against them. And he has committed to us the message of reconciliation. (2 Cor 5:19)
View Comments (2)
This was the week when life made a good imitation of theater. Shakespeare would have found abundant drama, enough to inspire new masterpieces of history, tragedy and comedy.
The funeral that celebrated the life of George H .W. Bush brought out the best and the worst of our media-driven culture of snark and insult. The ceremonies at the Capitol and the Cathedral, which showed a son, a former president, mourning his father, a former president, brought tears to many a spectator's eye. Some of the tears were for the passing of more than a man, but for a kinder, gentler time as well.
President Trump, whom hostile pundits went out of their way to demean with inartful and artificially contrived comparisons to the late president, showed dignity in honoring a man who had left word that he wanted Mr. Trump to be invited to his funeral. No. 41 wanted his countrymen in mourning to reflect on what every man and woman in the land hold dear, not our divisions.
The 41st president was as noble in death as he was in life. "If anybody spoke to bipartisanship and rising above politics today, it was my grandfather," young George P. Bush, son of Jeb and the elected Texas state land commissioner, told CNN News. The interviewer seemed surprised by the sentiment and one reminded him of Mr. Trump's angry words against members of the Bush family. The grandson didn't bite.
"There's a time for politics and there's a time for governing," he replied, "but there's also a time for reflection for our country to think about the values that make our country great." He recalled political campaigns of his grandfather, and the sometimes rough rhetoric, even from Ronald Reagan. His grandfather, father and uncle had learned that in politics as in other challenges in life, "you don't quit, you get up and you fight again." Rhetoric can "hurt and sting," but reconciliation has its virtues: "It's important for the country to take this time and reflect on the commonalities that we have rather than the differences." . . .
While the nation was mourning the man of uncommon mettle, the Kennedy Center was honoring pop culture stars in a mixed bag of artists, some better known than others. They included Phillip Glass, a minimalist composer, whose humility shone through in his Puckish surprise at receiving a medal because many Americans had never heard his esoteric music, and Cher, who seemed surprised that many Americans who had heard her music would still choose her.
Few were surprised that President Trump and the first lady skipped the Kennedy Center honors for a second year. Last year one honoree threatened to not show up if Mr. Trump was there, and Mr. Trump said he was absent "to allow the honorees to celebrate without any political distraction." The First Couple was criticized for not being there, of course, but this year Cher, who graciously described the president as "Hitler," and who did not join in the reconciliation spirit of George H.W. Bush, was "thrilled" the Trumps didn't show. If they had, she would have received her "little honor in the bathroom." . . .
The spirit of George H. W. Bush demonstrated how to be bigger than that, teaching at the end of a long life well lived a lesson of reconciliation our times could sorely use. Shakespeare's Puck, in "A Midsummer Night's Dream," got it right for our age: "What fools these mortals be." (Excerpted from commentary by Suzanne Fields, The Washington Times).
Partner with Us
Intercessors for America is the trusted resource for millions of people across the United States committed to praying for our nation. If you have benefited from IFA's resources and community, please consider joining us as a monthly support partner. As a 501(c)3 organization, it's through your support that all this possible.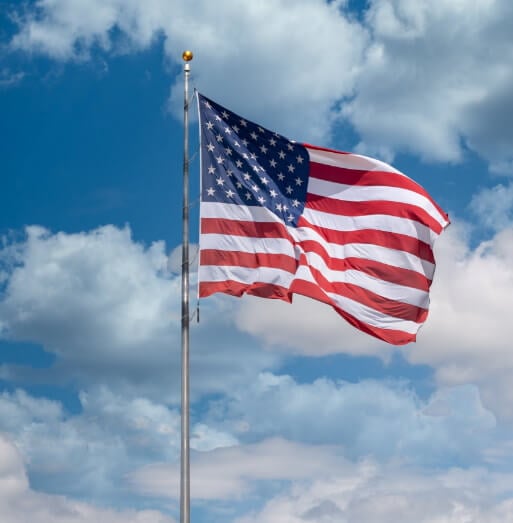 Become a Monthly Partner