Praying Like Daniel
Gloria Robles, IFA Contributing Writer
|
June 20, 2023
I Prayed
have prayed
Lord, You see what is happening in our nation, and what we're facing hasn't taken You by surprise. Have mercy on our nation, our leaders, and Your people. Deliver us, and do not delay! 
The Bible is filled with accounts of men and women who were intercessors. They are of different ages and from different backgrounds, but there are common threads that bind their stories together. When you read about their intercession, you discover that the national, cultural, and spiritual needs around them were great. You also find that they lived in full confidence that the God they worshiped and served was even greater still.
View Comments (10)
Daniel is a prime example. We know that he had just such a heart for intercession, even while he was a captive in a foreign land. His prayers are exemplary proof that we can be steadfast in prayer no matter how dark our surroundings have become. 
One night I couldn't sleep and felt the burden of the Lord to pray. I began praying for Canada and its wildfires, and for the resulting smoke conditions that were plaguing New York and other cities. The next day I reached out to fellow IFA writer and prayer leader Lori Meed. We had already scheduled time to pray together, but Lori knew nothing of what the Lord had tasked me to pray about the night before. All this turned out to be perfect, because Lori is Canadian. She moved here to the U.S. in 2004 and is now a citizen, and she has a huge heart to pray for this nation. 
As we prayed together, I shared that the Lord was asking me to intercede for Canada and the United States — with identificational repentance. If you are unfamiliar with this term, it refers to when any group or individual confesses the sins of a nation or a people and then takes those sins to the Lord in prayer as if being personally guilty. 
Lori prayed and repented for Prime Minister Trudeau and what he as leader of Canada has allowed. She repented for the way Canadians have treated Americans. Likewise, I repented for President Biden and what has happened in America during his time in office. I repented for the way Americans have mocked and poorly treated Canadians. We prayed and repented for all political leaders who have not acted with integrity, but who rather have conducted themselves wickedly and perverted the laws of this land. We prayed and repented for pastors and spiritual leaders who have not obeyed the voice and word of the Lord. After this, we interceded for the nations, for those suffering from the wildfires, and for God's mercy over it all.
After reflection on our time of prayer, I have to say that I don't believe the Lord is done just yet. I believe we should continue to intercede for and repent on behalf of our political and spiritual leaders. Many cities and states are trying to pass horrendous laws against our children. We've been interceding, and we will continue to do so. But even if wicked leaders in our nation refuse to humble themselves and repent, Scripture tells us that we can nevertheless intercede on their behalf. Standing in the gap — isn't that what intercession is all about? If you are interested in identificational repentance, let's read Daniel's account.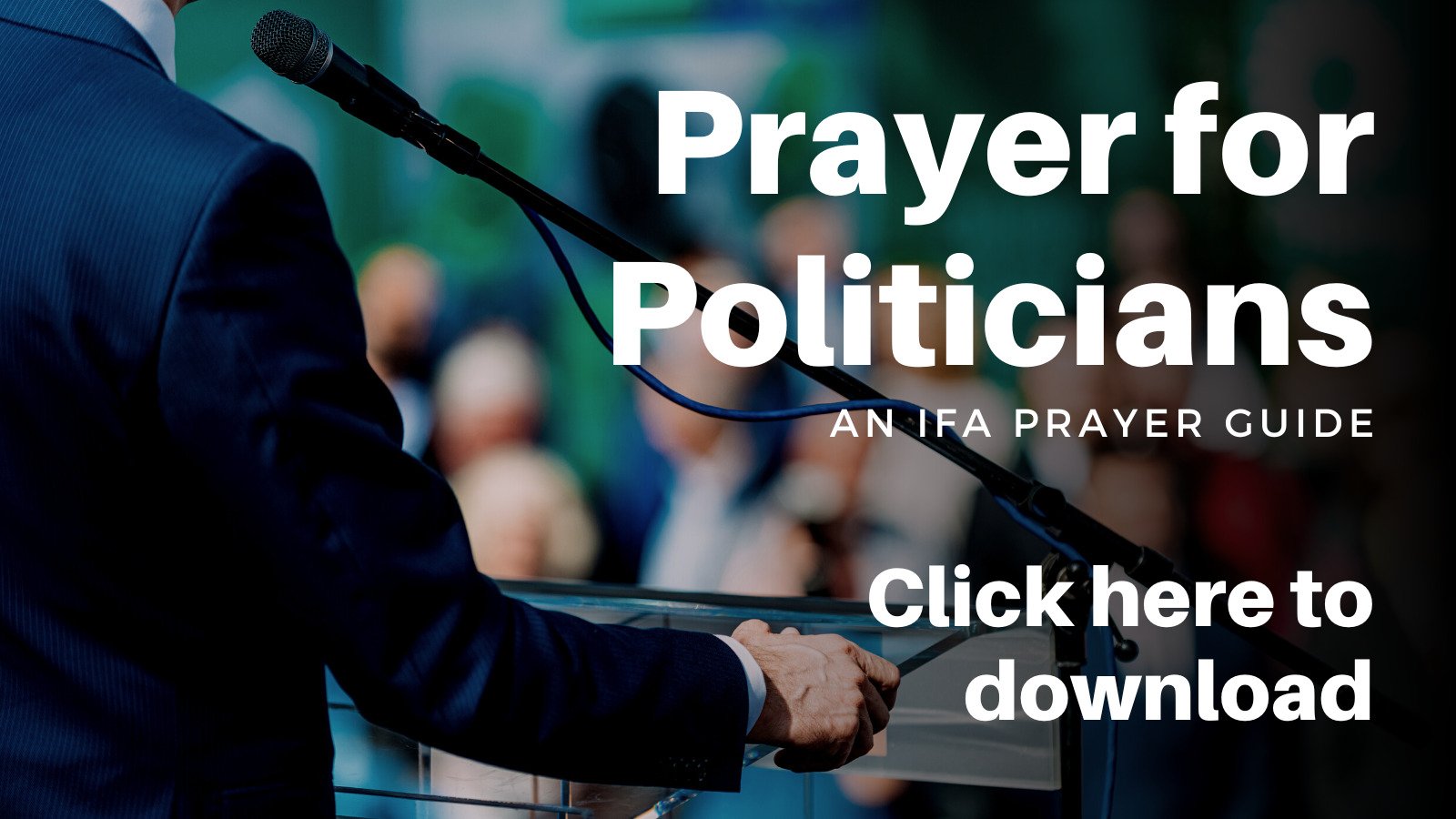 Confession and Repentance 
So I turned to the Lord God and pleaded with him in prayer and petition, in fasting, and in sackcloth and ashes. I prayed to the LORD my God and confessed: "Lord, the great and awesome God, who keeps his covenant of love with those who love him and keep his commandments,  we have sinned and done wrong. We have been wicked and have rebelled; we have turned away from your commands and laws. We have not listened to your servants, the prophets, who spoke in your name to our kings, our princes and our ancestors, and to all the people of the land" (Daniel 9:3–6 NIV).
Notice that when Daniel prays, he says: "We have sinned and done wrong." Scripture shows us that Daniel was filled with faith and integrity even from his childhood. He himself was innocent of the charges he brought before the Lord, but he took responsibility for them as if he were guilty. This is identificational repentance. 
He confesses the sins of the nations as well as the sins of their kings and princes, those in authority in the land. He recognizes the judgment the people are under for turning away from God and refusing to obey His word.
Appeal to the Lord
"Lord, you are righteous, but this day we are covered with shame — the people of Judah and the inhabitants of Jerusalem and all Israel, both near and far, in all the countries where you have scattered us because of our unfaithfulness to you. We and our kings, our princes and our ancestors are covered with shame, LORD, because we have sinned against you. The Lord our God is merciful and forgiving, even though we have rebelled against him; we have not obeyed the LORD our God or kept the laws he gave us through his servants the prophets. All Israel has transgressed your law and turned away, refusing to obey you.
"Therefore the curses and sworn judgments written in the Law of Moses, the servant of God, have been poured out on us, because we have sinned against you. You have fulfilled the words spoken against us and against our rulers by bringing on us great disaster. Under the whole heaven nothing has ever been done like what has been done to Jerusalem" (Daniel 9:7–12 NIV). 
Daniel then appeals to the Lord's righteous character. He appeals to the merciful forgiving nature of God on behalf of the nation. He doesn't try to excuse the rebellion of the nation's leaders. He acknowledges that they are guilty of the charges laid out. But Daniel also knows that there is a prophetic destiny for his nation, so he appeals to heaven.
Petition 
"Now, Lord our God, who brought your people out of Egypt with a mighty hand and who made for yourself a name that endures to this day, we have sinned, we have done wrong. Lord, in keeping with all your righteous acts, turn away your anger and your wrath from Jerusalem, your city, your holy hill. Our sins and the iniquities of our ancestors have made Jerusalem and your people an object of scorn to all those around us. 
"Now, our God, hear the prayers and petitions of your servant. For your sake, Lord, look with favor on your desolate sanctuary. Give ear, our God, and hear; open your eyes and see the desolation of the city that bears your Name. We do not make requests of you because we are righteous, but because of your great mercy. Lord, listen! Lord, forgive! Lord, hear and act! For your sake, my God, do not delay, because your city and your people bear your Name" (Daniel 9:15–19 NIV). 
Daniel prays to the God of his forefathers, the mighty one who split apart the sea to deliver His people from captivity. He makes his petition: Lord, turn away from Your anger and wrath against the nation, and our city. The heathen nations are laughing at us; would You lift the reproach? God have mercy on us, not because we deserve anything, but because of Your mercy and righteousness. Act Lord, not for us, but for the sake of the city and Your name. 
This was no one-and-done prayer. Daniel spent much time interceding for his nation. And he had a heart to pray even while he was living in a foreign nation whose people did not worship or honor God, and neither did their leaders. This is a challenge to every intercessor who has trouble praying for their leaders. I confess that I myself have had trouble in this area before. It was certainly Daniel's integrity, but also his reputation for prayer that brought him before four kings to testify about the one true God. Daniel's prayers and character were witnessed by King Nebuchadnezzar. The king had a reputation for being cruel and ruthless. We know he was humbled by God like an animal, to be recorded later in Scripture as praising and glorifying God.
It is entirely up to the Lord whether He will turn the heart of an evil leader or king as he did that of King Nebuchadnezzar. It's up to the Lord whether He deals swiftly with any evil ruler, as He did with King Herod (see Acts 12:20–23). God alone can do this, and He bids us only to be faithful to intercede.
Will you commit (or recommit) yourself to praying for our nation and leaders, even the ones who act very wickedly? Normally, I would post a prayer here, but since I've laid out the pattern, let's make this more personal: Following Daniel's example, go before the Lord and confess and repent for the sins of the nation as if you were a partaker in them. Confess and repent for the sins of our political and spiritual leaders who have failed to honor God. Get specific and name these leaders before the Lord. If you have an ungodly governor, lift him or her up before the Lord. The same applies for mayors, and even local and county leaders. If you are faced with evil legislation where you live, lift that legislation and the legislators up to the Lord. Seek the Lord's mercy and deliverance not because we are deserving, but rather for the sake of the prophetic destiny of the nations — and especially for the honor and glory of His name. 
Who is it you will be praying for? Share below.
IFA contributing writer Gloria Robles is a passionate intercessor with a prophetic voice for today. For more from Gloria, go to Spotify or Anchor and listen to her podcast, Something To Share. Photo Credit: Canva.
Partner with Us
Intercessors for America is the trusted resource for millions of people across the United States committed to praying for our nation. If you have benefited from IFA's resources and community, please consider joining us as a monthly support partner. As a 501(c)3 organization, it's through your support that all this possible.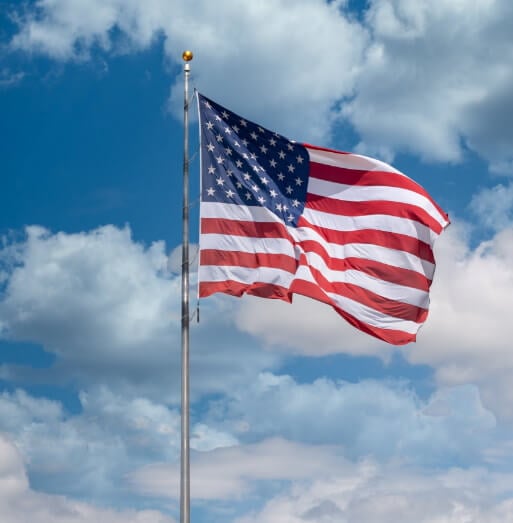 Become a Monthly Partner
You can post a prayer to share with others.
Christine S
June 21, 2023, 9:51 pm
Lord, You see what is happening in our nation, and what we're facing hasn't taken You by surprise. Have mercy on our nation, our leaders, and Your people. Deliver us, and do not delay!