PRAY ABOUT 'BALLOT HARVESTING'-LEGAL ELECTION MANIPULATION
December 4, 2018
I Prayed
have prayed
Pray for fair and accurate election results and for laws to be changed in California.
To open their eyes, so that they may turn from darkness to light and from the power of Satan to God, that they may receive forgiveness of sins and a place among those who are sanctified by faith in me.
(Acts 26:18)
View Comments (5)
California Democrats "stole" the midterm election using a new method that is illegal elsewhere but completely legal in the Golden State: a practice called "ballot harvesting," which allows third parties to submit mail-in ballots for voters.
It sounds "bizarre," as outgoing Speaker of the House Paul Ryan (R-WI) described it to the Washington Post on Thursday — but it is absolutely true: Democratic operatives handed in pile after pile of other people's ballots.
And Democrats are proud of it, mocking Republicans for failing to take advantage of a new law signed by Governor Jerry Brown in 2016, over GOP objections, that allows "ballot harvesting," and which some Republicans are now blaming for their defeat….
"Ballot harvesting" by Democratic Party operatives — a surprise tactic they likely saved for the general election — appears to have made the difference. The San Francisco Chronicle reported Thursday that Democrats ran a disciplined, door-to-door campaign offering to deliver voters' ballots to the polls:
Few people noticed when Gov. Jerry Brown signed the changes in AB1921 into law two years ago. In the past, California allowed only relatives or people living in the same household to drop off mail ballots for another voter. The new law allowed anyone, even a paid political campaign worker, to collect and return ballots — "harvesting" them, in political slang.
In Orange County alone, where every House seat went Democratic, "the number of Election Day vote-by-mail dropoffs was unprecedented — over 250,000," Fred Whitaker, chairman of the county Republican Party, said in a note to supporters. "This is a direct result of ballot harvesting allowed under California law for the first time. That directly caused the switch from being ahead on election night to losing two weeks later."
For Democrats, the ballot harvesting was all part of a greater effort to get out the vote from their supporters, particularly from occasional voters.
"We beat Republicans on the ground, fair and square," said Katie Merrill, a Democratic consultant deeply involved in November campaigns. "Many of the field plans included (ballot harvesting) as an option to deliver voters or their ballots" to the polls.
Republicans, in contrast, simply focused on traditional turnout operations — and lost badly.
In the days after the election, some Republicans speculated that there had been "voter fraud" in the state. And, true, Los Angeles County prosecutors busted a ring that bribed the homeless to register fraudulently. The Department of Motor Vehicles also registered 1,500 ineligible voters.
Yet "ballot harvesting" likely had a bigger effect.
Democrat Secretary of State Alex Padilla mocked Republican concerns, telling Politico: "What they call strange and bizarre, we call democracy."
But it is democracy as practiced almost nowhere else in the world — except for one-party banana republics in failed third-world states, where the sight of ruling party apparatchiks dropping off bundles of ballots is not unusual.
Eric Eggers, author of Fraud: How the Left Plans to Steal the Next Election, told Breitbart News Tonight on Thursday that "ballot harvesting" also creates opportunities for coercion and bribery. Nevertheless, it is legal.
And as Shawn Steel, the California committeeman for the Republican National Committee (RNC), wrote on Wednesday, it is not necessary for Democrats to break the law when fraud has effectively been legalized, through "ballot harvesting" and other methods.
"Merciless and unsparing, California Democrats have systematically undermined California's already-weak voter protection laws to guarantee permanent one-party rule," he said….
RNC chair Ronna McDaniel patted herself on the back after the election, and President Donald Trump endorsed her for re-election on Thursday.
But she lost the House. If she hopes to succeed in 2020, she had better learn to steal elections legally — just like the Democrats do. (Excerpts from Joel B. Pollack article in Breitbart News)
Partner with Us
Intercessors for America is the trusted resource for millions of people across the United States committed to praying for our nation. If you have benefited from IFA's resources and community, please consider joining us as a monthly support partner. As a 501(c)3 organization, it's through your support that all this possible.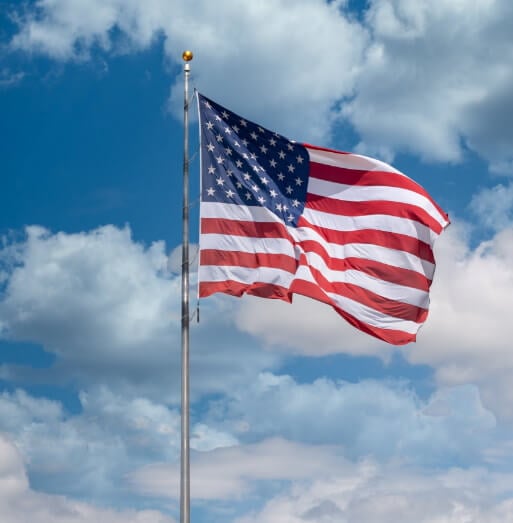 Become a Monthly Partner