April 15, 2021 | Gloria Robles, IFA Contributing Writer
Thank you for the many intercessors who have been fearless as eagles and who have not been sitting on the fence! I ask, Lord, that You would refresh the battle weary. Impart courage to every intercessor reading this.
This prophetic message from Gloria Robles addresses a message of encouragement for many Christians in America–find out how to be like the eagle, who is fearless in the face of storms. Please prayerfully read and respond in the comments.
I recently dreamed about an eagle. Of course, the eagle is our national bird, but spiritually, an eagle can represent prophets and prophetic people. Some theologians also believe the eagle represents the nation America. I do believe this dream can be applied to both.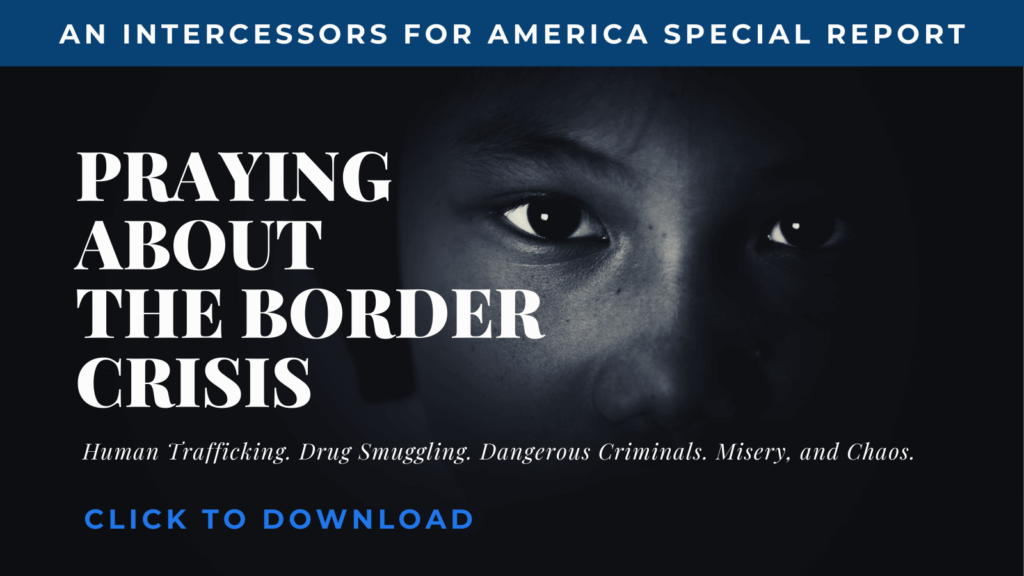 In my dream I was going for a walk outdoors. I saw a large bird flying low. When I looked up, I immediately recognized it to be a beautiful bald eagle. I followed the eagle until it landed on the fence right in front of me. I stepped closer to take a better look, until we were just a few feet apart. We stood there face to face, my eyes looking in his for a moment. Finally he flapped his wings and up he went. He went up and down my street a few times, until he sped off and was gone. I continued on my walk and I saw a large white tornado with flashes of lightning. I decided it was time to go back home and then I woke up. 
When I prayed over the dream, one phrase immediately stood out to me: "on the fence."
Though I'm familiar with the idiom, I looked it up for more detail. "On the fence" means to be wavering, neutral, hesitant, unable to choose between two sides, indecisive due to fear. Once I learned this, I immediately sensed the Lord speaking about the condition of many Christians in the nation.
This may not apply to every reader, but I believe some of us have been on the fence in many ways. Have we been afraid to speak out for fear of retaliation, or being cancelled? Have we been indecisive? Have we been afraid to speak the truth for fear of ruffling feathers? Have we been neutral? I have noticed many Christians are even neutral in addressing what sin is. This is not what God desires for his people. It is God's desire that we are rightly aligned with His Word and will. We all must make this choice.
Today I have given you the choice between life and death, between blessings and curses. Now I call on heaven and earth to witness the choice you make. Oh, that you would choose life, so that you and your descendants might live! (Dt 30:19,20)
Who is on the Lord's side?
I believe part of this dream for our nation is a wake up call to the church to get off the fence. 
And when Moses saw that the people had broken loose (for Aaron had let them break loose, to the derision of their enemies), then Moses stood in the gate of the camp and said, "Who is on the LORD's side? Come to me." And all the sons of Levi gathered around him. (Ex 32:25-27)
We know this story. Moses goes up to meet God. The Israelites become impatient. Aaron makes a golden calf. The people commit idolatry, as well as other heinous sins, and draw the anger of God. Moses comes down and issues the cry, "Who is on the Lord's side?" 
It was the impatience of God's people that led them into sin. Waiting on God can be hard at times–we all know that. It's when God doesn't answer on our timetable that we are in danger of foolishly entertaining our own golden calves, a cheap substitute. This is why the Lord says we must make a decision. 
New Leader, Same Choice
But if you refuse to serve the LORD, then choose today whom you will serve. Would you prefer the gods your ancestors served beyond the Euphrates? Or will it be the gods of the Amorites in whose land you now live? But as for me and my family, we will serve the LORD. (Josh 24:15)
As the Israelites were about to enter the Promised Land, Joshua issued a choice to the people, just as Moses did. They could serve the multitude of Egyptian gods, or even the gods of the Amorites waiting on the other side, or they could serve Yahweh–the One who chose them and delivered them. 
God never forces us, nor chooses for us. He gives us each a free will to decide for ourselves. We choose who we serve. We choose who we worship. What we choose and the consequences lie solely on us. He expects our yes to be yes and no to be no. There is no middle ground in the kingdom of God. Sin is sin and we cannot color it or coat it any other way, to do so only breeds compromise and confusion.
Remember Jesus' warning to the Laodicean church (Rev 3:16). Simply put, He tells the Church to be hot or cold (choose), but not lukewarm (in the middle)! Christians have a choice to make.  We can get off the fence and get in the story, or we can stay hidden while the enemy is waging a war against the nation, against our families, against our churches. The devil isn't even hiding, he's openly mocking. So why should we? If we hide and stay silent, we lose ground, our freedoms, and much more. 
A word to prophets/prophetic people
I also want to address this beloved group of people. I believe this dream is also for you. Intercessors, you are included in this group. Since the election, there has been an onslaught of attacks against the prophetic. This is nothing new, Satan hates the prophetic. God shuts down the voices of false prophets by exposing the truth. Satan attempts to silence true prophets, by shutting them up by whatever means necessary. I believe we are seeing both now. 
That time the prophets hid
At one time Elijah (1 Kgs 18:1-6) felt he was the only one left who worshipped God. Jezebel ruled the nation, while Ahab sat idly by and allowed it. She had hundreds of false prophets who sat at her table. They boldly prophesied falsely, often all saying the same thing (1 Kgs 22:1-23) while the true prophets who trusted in the Lord stood alone. 
Elijah was not a lone prophet. It turns out a godly man named Obadiah hid a hundred prophets in caves to protect them from Jezebel's wrath. He meant well, but did he accidentally do more harm than good? I mean I have often wondered if Jezebel's reign would've been shortened had the prophets refused to hide.
In my dream the eagle was in my neighborhood that is called "Escondido," a Spanish word meaning "hidden."  I believe many prophets/prophetic people are hiding right now. I believe many have been silent due to the attacks. Many have stopped speaking out. Many have stopped sharing dreams and words for fear of backlash or rejection. Many have stopped writing. 
You (eagle) have sat on the fence long enough. God isn't finished with you, so come out of hiding.
Riding The Storm
As I continued walking, I saw a bright tornado. It is not a coincidence that I saw an eagle and a tornado in the same dream. 
While most birds take cover when a bad storm is approaching, the eagle is not most birds. The eagle is fearless in the face of a storm and actually love storms. The eagle uses the storm winds to advantage, flying directly into the storm and using the winds to propel higher. The eagle ascends above the storm and glides effortlessly. Basically, eagles ride the wind, which is one of the many reasons I love this fearless bird.
We can choose to sit on the fence, to stay neutral and waver. Or, like the eagle, we can be fearless even in the face of the storms, but we surely can't do both. God is calling us to make a decision. If you get off the fence, you must know that you are not alone. You are part of a community that is flying in the face of the storm–IFA. And, even more important, if God is for you who can be against you?
Then Elijah stood in front of them and said, "How much longer will you waver, hobbling between two opinions? If the LORD is God, follow him! But if Baal is God, then follow him!" But the people were completely silent. (1 Kgs 18:21)
Prayer:
Lord, I hear You calling Your people. You are calling us to make a decision. You are calling us to put our trust in You. You are calling us to be brave and courageous. We say YES! 
You have a need for me right here, right now. I pray that Your perfect love cast out any fear in me that would keep me from fulfilling my purpose. You have equipped me with mighty weapons of warfare to pull down strongholds. So I take captive every thought that exalts itself against the knowledge of God and make it obedient to Christ. Come and kick over any sacred cows of political correctness or fear of man that would keep me from sharing Your truth. Help me to be fearless in the face of the storm like the eagle. In a world full of distractions wanting my attention and affection, I have decided to follow Jesus. Just like that old hymn says, no turning back.
I lift up my fellow intercessors and I thank you for their commitment to pray faithfully even when it looks hopeless. Thank you for the many intercessors who have been fearless as eagles and who have not been sitting on the fence! I ask, Lord, that You would refresh the battle weary. Impart courage to every intercessor reading this. I pray You would show them how to take the next step by putting feet to their prayers. Give fresh revelation and ideas about how they can impact their community for Jesus. I pray for the voices that have been silenced due to ridicule, harassment, and hatred. I pray they would open their mouth once again and You, Lord, would fill it. Let them find their voice again. Let the writers begin to share Your heart and truth again. Break off writer's block and give them the pen of a ready writer. Lord, restore the mighty roar of intercession and prophecy once again. Give us boldness like Elijah for this time. In Jesus' name, Amen.
(Author Gloria Robles is a passionate intercessor with a prophetic voice for today. For more from Gloria, go to Spotify or Anchor to listen to her podcast Something To Share.Photo by Philipp Pilz on Unsplash.)
How did this dream speak to you? What do you feel God is speaking to America right now?