Men Praying Everywhere!
Remco Brommet, IFA Contributing Writer
|
July 6, 2023
I Prayed
have prayed
Lord, we pray for Christian men to humbly embrace their spiritual leadership and saturate Your Church and the world with passionate prayer.
We have been praying for a while now that God would ignite new movements of prayer in the American Church – movements that will draw His people closer to Him and multiply the power of intercessory prayer. God is preparing His Body for what is to come. He desires that we may come closer as we face the challenges of the Last Days and get ready for the return of Christ. He is answering our prayers! One of those movements is men returning to the biblical mandate put forth by the Apostle Paul "that in every place the men should pray, lifting holy hands without anger or quarreling;" (1 Timothy 2:8).
Thomas Bush, Founder and Director of PrayerAssist, a ministry dedicated to equipping pastors and faith-based organizations to produce more prayer-energized disciples and ministries, has a vision to see men fulfill the mandate of 1 Timothy 2:8 and Luke 18:1, "that they should pray and not lose heart."
View Comments (13)
Taking the concept from 1 Timothy 2, the new initiative is called "Men Praying Everywhere." During a phone interview, Thomas stated that he became involved in prayer mobilization through the Promise Keepers movement. He saw something that touched his heart and became the seed for his vision:
I discovered that the vast majority of equipped, experienced, and mature prayer leaders were women. However, when men engaged in prayer, they participated powerfully with a tenacity and fearlessness that made a dynamic difference to the prayer experiences and outcomes. I sensed seeing more men engaged in kingdom-advancing prayer would please the Lord. I became aware that most of the Body of Christ kept prayer in our homes and churches rather than the places where we want to see God work. Two important issues led me to develop the Men Praying Everywhere initiative:
First, the "Male Context," which undergirds my ministry to men and informs me of a critical consideration: "Men Follow Men."  Since men follow men, we must have trained and equipped men's prayer leaders to build the framework for this prayer movement.
Secondly, connecting with God and praying His promises from Scripture is essential to effective prayer. John 15:7 says it this way "Stay joined to me and let my teachings become part of you. Then you can pray for whatever you want, and your prayer will be answered" (CEV). This kind of Bible-centered and faith-filled praying is often missing from our praying experiences.
The movement is still in its infancy. Thomas promotes it through his connection with pastors and national prayer networks like the National Prayer Committee and Prayer Link, the Southern Baptist National Prayer Leaders Network. He trusts God that the vision to equip men to be the prayer leaders God wants them to be will catch on. Something like this can't be just taught. It must be a stirring of the Holy Spirit in the hearts of men everywhere that is caught. But he hopes that, eventually, a million men will join the movement.
There are, of course, significant barriers.
According to Thomas, there is a general lack of knowledge among men of the Biblical role of prayer in the Body of Christ. Many current prayer expressions only focus on people whose positions include the responsibility to pray or lead prayer or those who already have a passion for prayer.
In addition, A good amount of our prayer practice is in direct opposition to how the Bible describes biblical prayer and needs to be changed or corrected, such as praying to be seen by others (see Matthew 6:5), thinking they will be heard for the volume of words they use (see Mathew 6:7), praying with sin in their heart (see Psalm 66:18-20), not asking God (see James 4:2), and asking with wrong motives (see James 4:3).
There is also a fundamental disconnect between the life of a disciple and prayer. Prayer is meant to be the essential moment-by-moment connection with God to build our relationship with Him as His child. Sadly, many men have not been discipled to develop this kind of prayer relationship with God.
And then there is the issue of leadership, which is critical to creating a culture of prayer in the Body of Christ. Generation after generation of spiritual leaders have not been discipled in prayer and subsequently do not disciple their people in prayer. This cycle of inadequate prayer leadership must be broken. Without understanding the "male context," leaders will have limited success in engaging men in prayer. This movement will only grow and flourish with the involvement of trained and passionate men as prayer leaders.
I asked Thomas to describe the "male context" that is so critical for Men Praying Everywhere. He said that within men lies the DNA of revolutionary impact. Training men to pray is a strategic kingdom priority. The components of the male context are:
Men follow men.
Men need male leadership. They are looking for men who will lead them to greatness.
Men need vision.
Men need purpose.
Men respond positively to being discipled.
Men are visual and want to conquer territory.
Men will not lead in areas where they do not feel equipped and competent.
I believe with all my heart that God wants to unleash the men of His Church through the power of prayer. However, most likely not through stadiums filled with singing, worshipping, and enthusiastic men, as with the powerful Promise Keepers movement. What is needed today is a determined return to steadfast male prayer leadership at home, in church, and the community.
Not that women can't or should lead. They have, and they are, unfortunately primarily because of the lack of men stepping up to the plate. But spiritual headship is a role God gives men, and He desires them to rise to its task in all humility and filled with passion for Him. He wants sons who deeply love their heavenly Father. He wants warriors who will stand against the forces of darkness. He wants foot-washers who will prayerfully pour themselves into the spiritual well-being of those around them – at home, church, work, golf courses, deer stands, sports fields, and wherever else they are present.
Men Praying Everywhere believes that now is the time for God's sons to be revealed and that it starts with those men who know and love God inviting other men into the spiritual battle for lost souls and the advance of the Kingdom of God so that every man will fulfill his Ephesians 2:10 purpose. Each man is a masterpiece of God, filled with purpose, recreated in Christ for the good works He prepared for us to do.
When God's kingdom men advance and take their rightful position, faith, hope, and love becomes evident everywhere we go, and we can be like Jesus in truly saying that we are glorifying God by completing the work He gave us to do (see John 17:4).
Such a move is impossible to manufacture. Training, methods, and strategies are of no use if the desire for a life of fervent prayer isn't there. It has to be a move of the Holy Spirit, and He often moves in answer to fervent, steadfast, and desperate prayer that welcomes Him in.
For that reason, intercession is critical for the Men Praying Everywhere movement. Here are some specific ways you can pray:
Pray for God to overcome the strongholds in men against prayer.
Pray for wisdom and revelation in what He wants to accomplish in this movement.
How to encourage prayerless leaders to pray.
Pray for the desire to understand biblical prayers.
Pray for open doors.
Pray for understanding of the male context in prayer among leaders.
"Father, thank You for igniting a new movement among men. May it flourish! Open doors for Thomas and his leaders, and above all, open the hearts of men to embrace their calling as spiritual servant leaders – men praying everywhere with holy hands lifted up."
 What do you think of the Men Praying Everywhere movement? Share this article to encourage others to pray for strong praying men!
Remco Brommet is a pastor, spiritual-growth teacher, and prayer leader with over 40 years of experience in Europe, Southeast Asia, Africa, and the U.S. He was born and raised in the Netherlands and pastored his first church in Amsterdam. He moved to the U.S. in 1986. He and his wife, Jennifer, live north of Atlanta. When not writing books, he blogs at www.deeperlifeblog.com and assists his wife as a content developer and prayer coordinator for True Identity Ministries. Jennifer and Remco are passionate about bringing people into a deeper relationship with Christ. Photo Credit: Canva.
Partner with Us
Intercessors for America is the trusted resource for millions of people across the United States committed to praying for our nation. If you have benefited from IFA's resources and community, please consider joining us as a monthly support partner. As a 501(c)3 organization, it's through your support that all this possible.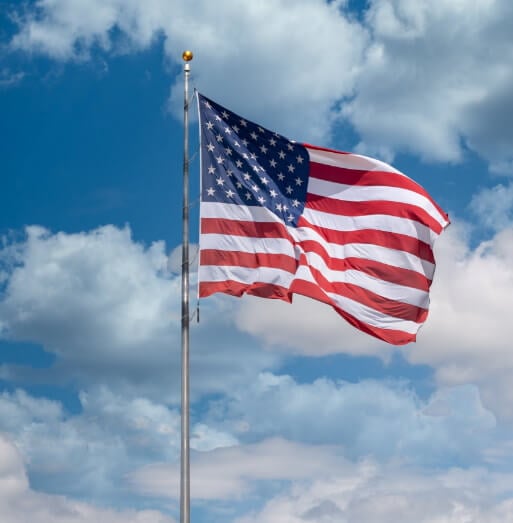 Become a Monthly Partner
You can post a prayer to share with others.
Christine S
July 7, 2023, 2:34 pm
Lord, we pray for Christian men to humbly embrace their spiritual leadership and saturate Your Church and the world with passionate prayer.