LORD, PROTECT THE WHITE HOUSE FROM SIEGE
Karen Hardin, IFA Contributing Writer
|
August 13, 2020
LORD, PROTECT THE WHITE HOUSE FROM SIEGE
Karen Hardin, IFA Contributing Writer
|
August 13, 2020
I Prayed
have prayed
We pray a hedge of protection around Washington, D.C., the White House, and Lafayette Square. We declare they are safe from attack and from this intended siege.
The Lord is in the business of revealing the enemy's plans.
Because the LORD revealed their plot to me, I knew it, for at that time he showed me what they were doing. (Jer 11:18)
View Comments (87)
When we know the enemy's strategies, we can prepare both through prayer and in the natural.
One of the Left's upcoming strategies prior to the election is a plan is to take Washington D.C. hostage in their ongoing coup attempt of our nation.
They call it White House Siege.
Here is a segment from their announcement:
"It's time again for dramatic, decisive action. Which is why, on September 17th, in the original and enduring spirit of Occupy, we and tens of thousands of our fellow citizens will stream into Lafayette Square, in Washington. D.C.
We will lay siege to the White House. And we will sustain it for exactly fifty days. This is the #WhiteHouseSiege.
A siege only works if it is sustained. We witnessed this — the multiplying power of a strategic occupation — nine years ago. You dig in, hold your ground, and the tension accumulates, amplifies, goes global.
Fifty days — September 17th to November 3rd.
The word "siege" means: a military blockade of a city or fortified place to compel it to surrender.
Their plan is to form a blockade in Washington, D.C., and against the White House, to create chaos and lawlessness as they did in New York with Occupy Wall Street. They want to cause a "surrender." Occupy Wall Street failed in that case and as we pray I believe so will this.
Occupy Wall Street started as a small group of passionate intellectuals. It was quickly adopted as a fad for activists, homeless, or ex-hippies who hung out in the park day after day. It changed nothing.
It was purposely open to anyone willing to join, and the leaderless movement eventually fizzled.
So how do we pray?
As they state in their announcement, "a siege only works if it is sustained." That directs our strategy–that they will not be able to coordinate this attempt or have any sustained control over Washington, D.C. or even Lafayette Square.
As their plan has been brought into the light, let us focus our prayers that it will not even launch. For greater is He that is in us than he that is in the world!
Lord, we pray chaos and confusion into their plan, their communication, their organization, and their volunteers. We declare it shall not stand or succeed. We pray a hedge of protection around Washington, D.C., the White House, and Lafayette Square. We declare they are safe from attack and from this intended siege. We send heaven's angelic army to surround Washington, D.C. and the White House and that no weapon formed against them will succeed.
We pray the Washington, D.C. mayor, who has allowed lawlessness to reign in the city, will be removed and replaced with a godly, righteous mayor who will follow the Constitution and honor the president. May the strategy they have devised be thwarted! Though they devise a strategy, it will be thwarted; though they devise plans, they will not be executed! For God is with us! (Is 8:10).
Lord, You said that You will grant that the enemies who rise up against us will be defeated before us. They will come at us from one direction but flee from us in seven. (Deut 28:7) Increase our faith to believe these promises.
Share this article! We need to battle this planned "siege" in prayer now.
Karen Hardin is a literary agent, author, and intercessor. Her work has appeared in USA Today, World Net Daily, Intercessors For America, Charisma, CBN.com, The Elijah List, etc. To join the city-by-city prayer movement to save our nation go to: www.city-by-city.org.
For additional information on her ministry, business or to sign up for her prophetic blog go to: www.karenhardin.com or you can contact her at www.prioritypr.org or www.destinybuilders.world. (Photo from Getty Images.)
Partner with Us
Intercessors for America is the trusted resource for millions of people across the United States committed to praying for our nation. If you have benefited from IFA's resources and community, please consider joining us as a monthly support partner. As a 501(c)3 organization, it's through your support that all this possible.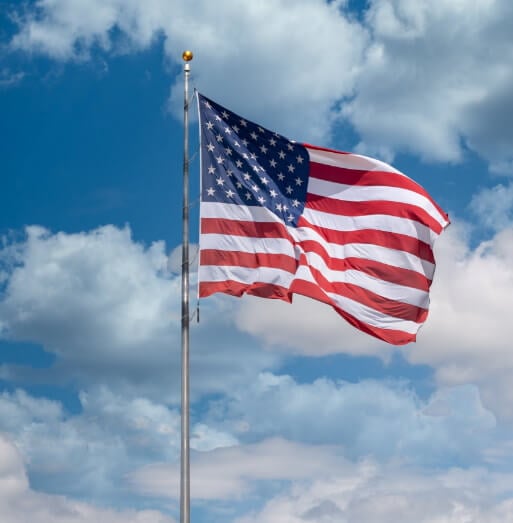 Become a Monthly Partner