LINKEDIN "SUBMITS" TO CHINA
October 12, 2021
Pray
have prayed
Lord, we pray for liberty and justice for all.
When people think about Big Tech censorship, worrisome "content moderation" policies and practices of companies like Google, Facebook, and Twitter come to mind — with good reason. But another major player is now coming more and more into the limelight. Microsoft-owned LinkedIn is making headlines for censoring journalists who — well — literally make headlines.
Now LinkedIn's willingness to suppress voices may not completely surprise IFA readers. Earlier this summer, Headline Prayer included an article about the stifling of a vaccine scientist's LinkedIn profile. And recently, the Daily Signal highlighted LinkedIn's de-platforming of a geologist critical of some popular climate change assumptions.
But what has caught the attention of numerous news outlets is LinkedIn's willingness to silence some of their own in the Fourth Estate. On September 28 Axios reporter Bethany Allen-Ebrahimian announced on Twitter that Microsoft's LinkedIn had shut down her profile in China. Allen-Ebrahimian covers news in the communist nation and has reported on the horrific situation for Uyghur Muslims and other minorities in its Xinjiang region — a place where the Chinese government is guilty of genocide, according to the U.S. State Department.
"I used to have to wait for Chinese [government] censors… to do this kind of thing," she tweeted. "Now a US company is paying its own employees to censor Americans."
Other journalists — again those who have reported on human rights — have also seen their LinkedIn profiles go dark in China. Journalist Melissa Chan said the "prohibited content" that got her in trouble with social networking platform may have been "many things — from this year's piece about Uyghurs in exile, to my essay on democracy." Meanwhile freelance reporter Greg Bruno suggested his book, Blessings from Beijing: Inside China's Soft-Power War on Tibet, is what alarmed the China-assuaging censors at LinkedIn.
The tech giant has defended itself, of course. For example, in a response to Voice of America, its spokesperson said the company "respects the laws that apply to us, including adhering to Chinese government regulations for our localized version of LinkedIn in China."
That is basically the line it used in March when the communist regime's internet regulators voiced their displeasure with LinkedIn's censorship efforts up until then. According to Allen-Ebrahimian, just a few months later the company started "aggressively censoring" academics and journalists who used the platform to highlight "politically sensitive information, including the Tiananmen Square massacre."
In addition to media, some Members of Congress are taking notice of this new development. For example, Sen. Rick Scott (R-Fla.) sent a letter on September 30 to the CEO's of both LinkedIn and its parent, Microsoft, voicing his concerns.
"The censorship of these journalists raises serious questions about Microsoft's intentions and its commitment to standing up against Communist China's horrific human rights abuses and repeated attacks against democracy," he said.
The senator also accused Microsoft of supporting misinformation here in the U.S., while covering for the authoritarian regime in China. He called the company's position "gross appeasement and an act of submission to Communist China."
In his own letter dated September 24, Rep. Jim Banks (R-Ind.), chair of the influential House Republican Study Committee, said LinkedIn's "willingness to carry water" for China's rulers stirs questions about its unique position among major tech companies having "significant access" to that market. Banks also wants answers from the company about whether it has complied with China's national intelligence statutes by handing over its user data to the regime.
Interestingly, Banks also noted that LinkedIn is not only blocking to assuage China, but also "actively encouraging users to remove content critical of the Chinese Communist Party."
Axios journalist Bethany Allen-Ebrahimian was similarly struck by LinkedIn's note to her about updating her profile. "Allow me to translate this PR speak into plain language," she tweeted. "If I delete the offending parts of my profile, trained employees can check to see if I have self-censored enough to pass CCP regulations."
"LinkedIn appears to offer a free self-censorship consulting service," she said.
Will you pray that companies like LinkedIn and others based in the U.S. re-evaluate how they might be appeasing or even possibly abetting the Chinese government? May we all seek to uphold liberty and justice for all.
Have you been censored on platforms like LinkedIn? Share a prayer for freedom of speech to prevail!
Aaron Mercer is a Contributing Writer with two decades of experience in Washington, D.C.'s public policy arena.
(Photo Credit: Souvik Banerjee).
Partner with Us
Intercessors for America is the trusted resource for millions of people across the United States committed to praying for our nation.
If you have benefited from IFA's resources and community, please consider joining us as a monthly support partner. As a 501(c)3 organization, it's through your support that all this possible.

Dave Kubal
IFA President
& CEO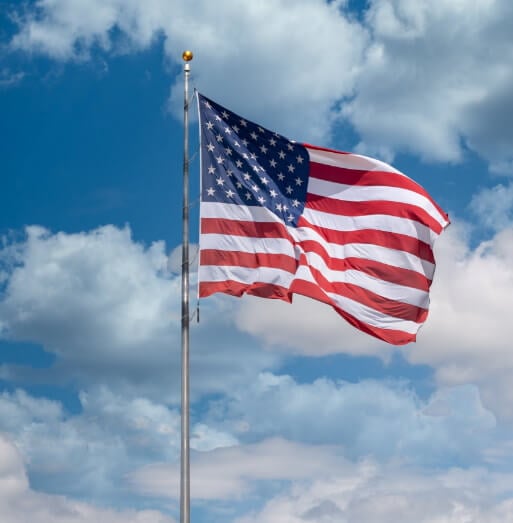 Become a Monthly Partner