Kindergartners Expelled for Misgendering?
From American Thinker
|
May 23, 2022
I Prayed
have prayed
Father, we pray against transgenderism in our schools. Preserve our children's freedom of speech, God, and keep them safe from those who wish to harm, manipulate, suspend, or expel them.
Fairfax County, VA, is set to approve rules that would punish children as young as kindergarteners for "malicious misgendering." We must continue to pray for our vulnerable children.
From American Thinker. When last we heard from Fairfax County, parents were trying to get the school board to prohibit books with pornographic sexual descriptions (a criminal act in Virginia).  Now parents have something new to worry about: on May 25, the school board plans to approve a set of rules that will make it a Level 4 offense — right up there with assault, battery, and arson — for children in grades K–12 who "malicious[ly] misgender" or commit an "outing related to gender identification."  Aside from being a gross violation of children's First Amendment rights, this is also a form of inquisition, seeking out and punishing heretics who violate the tenets of the church of transgenderism….
View Comments (7)
When I say make-believe, I'm not exaggerating.  As best as I can tell, there is no literature saying that transgenderism is real — that is, there is nothing showing that men and women are born in the wrong bodies…
But none of that is stopping the activists in Fairfax County.  If they have their way, beginning in kindergarten, it will be a serious punishable offense involving "relationship behaviors," if children are caught "[u]sing slurs based upon the actual or perceived gender identity (which includes, but is not limited to, malicious deadnaming or malicious misgendering)."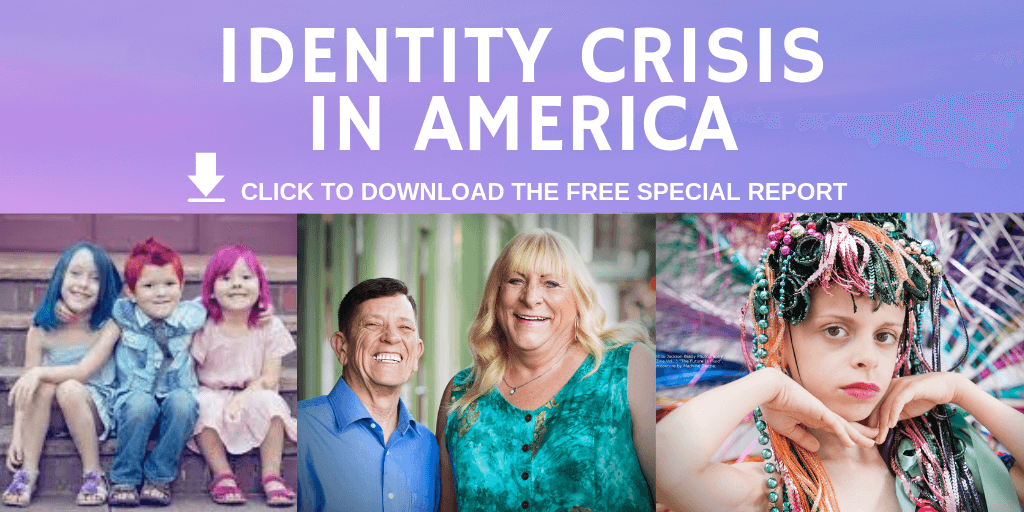 Who decides what's "malicious"?  Who knows?  As often as not, it's probably one of those deeply disturbed, narcissistic teachers who show up on Libs of TikTok.  These are the folks who believe that the classroom is their personal forum for expression and that their primary job as a teacher is to make sure that their students understand their deviant sexuality…
This is what teachers are concerned with. Students using the correct pronouns pic.twitter.com/Pc6LBvOAb8

— Libs of TikTok (@libsoftiktok) May 17, 2022
First grade Colorado teacher says it's important to talk about pronouns and gender identity with 6 year-old students. pic.twitter.com/1GwDBv0jFI

— Libs of TikTok (@libsoftiktok) May 15, 2022
Just as a school cannot force a child to profess a faith or a specific doctrine within a faith, so too should a school be barred from forcing a child to accept the existence and tenets of the Church of Transgenderism.  No child should be required to mangle logic and grammar to satisfy the narcissistic need of another child or teacher to have his sexual delusions honored.
If a child is manifestly bullying another child (and we all have the common sense to recognize that), all schools have consequences for that, including teaching a mentally healthy child to be kind and compassionate to one who is mentally ill.  But to claim that a child must be forced to lie to remain in school is unconstitutional, un-American, and dangerous.
How do you feel about this article? Share your thoughts and prayers in the comments below.
(Excerpt from American Thinker. Photo Credit: Canva)
Partner with Us
Intercessors for America is the trusted resource for millions of people across the United States committed to praying for our nation.
If you have benefited from IFA's resources and community, please consider joining us as a monthly support partner. As a 501(c)3 organization, it's through your support that all this possible.

Dave Kubal
IFA President
& CEO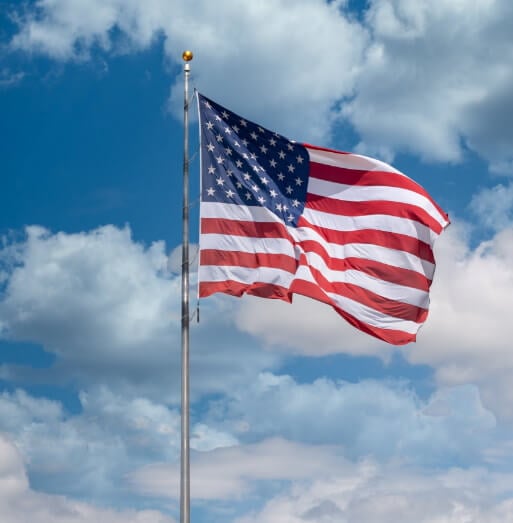 Become a Monthly Partner
You can post a prayer to share with others.
Priscilla M
May 23, 2022, 9:49 am
Father, we pray against transgenderism in our schools. Preserve our children's freedom of speech, God, and keep them safe from those who wish to harm, manipulate, suspend, or expel them. The Bible clearly says: Genesis 1: God made Man, then woman. Both man, woman was made in the pinnacle of Gods creation. God blessed them and said to them " be fruitful, fill the earth" Subdue earth. Ruler over all the living creatures. There is no other genders that exist because God made Two, I stand upon Gods word and I bind the spirits of Satan who is pushing this agenda of pronouns, nouns, that there are all of the names: This is one of the biggest lies created, it is a mind control agenda of the Demonic spirits that are real and has infiltrated the Teachers, school board, even some parents, leaders they are all driven by Satan. Disguised as a serpent started the fall of man. Satan was once a glorious Angel but Pride and jealousy took over in his mind against God he was thrown out of Heaven. As a created being Satan has limited abilities. He is using his hatred for God to change things on earth, tempt people away from God. Everything that is manufactured by Satan has no value. His lies, his evil agendas, his power has its limits. All he does is trying to get numbers of men, women, children to Live his kind of Life which leads directly to Hell; instead of the Life God made for us. Many are being tricked , persuaded by Satan because of False promises, this agenda of falseness leads to SIN. If people would only open Gods word they can see what is right and wrong and they are. Ring taken in by A serpent. James 1- 12 tells us of the blessings and rewards for those of us who doesn't get fooled by a spirit who steals, lies and kills when temptation comes. God made ( one man, one woman) to have a choice we are not puppets. One thing God did give us is Life Forever when we follow Him not Hell as is the promise of Satan. So my prayers are for ALL to not be deceived by the pushed lies of The ones who follow Satan. Call upon the name of Jesus to remove the lies, blinders, asking to be Born Again to have a life of Prosperity, Peace, Joy, Love, Fun, Gods wisdom, Families who love God and others, I ask God to wake up our school boards, school teachers, Principals, parents so that in innocent children their lives can be just children not this ideology of manufactured lies. Jesus we need your help in a seriously bad way to bind all of the Garbage that is being taught trying to destroy our children. Wake up parents save them from weakness, we need strong dedicated parents, grandparents who know right from wrong instead of lies from spiritual darkness. Thank u Father God for a Victory coming in our children's lives.