IS CHRISTIAN ACTIVISM BIBLICAL?
May 30, 2018
I Prayed
have prayed
Realizing the moral and religious implications of policies and laws that are being made, Christians are getting more open to engaging in politics and civil affairs. Yet, what does this mean from a biblical perspective? Is there such a thing as "Christian Activism"? Here is an excerpt from Stephen Green of The Christian Voice, a UK-based online ministry, seeking to "analyse current events in the light of scripture, proclaim God's word to those in public life and provide the information Christians need in order to pray with the mind of God and witness in these dark days." 
DEFINING CHRISTIAN ACTIVISM
So, how widely can we define 'Christian activism'?  Christian Aid describes their poverty relief as 'Christian activism'.  Praying for the persecuted church is described in places as 'Christian activism'.  The American Civil Rights movement had many Christians involved in it, following Christian principles.  On his website, the Labour MP Stephen Timms, describes numerous Christian social projects he knows as 'Christian Activism.'  Evangelism can be 'Christian activism' and pavement counselling outside abortion clinics definitely is.
View Comments (2)
But, writing about the latter, Dave Hunt says on his website sound-doctrine.co.uk : 'No matter how commendable the goal of such tactics, there is not one example in the entire Bible (his emphasis) of political or social activism ever being advocated or used by God's people.'  He goes on: 'There are numerous cases of civil disobedience in Scripture, but it was never engaged in for the purpose of forcing an ungodly society to obey Biblical principles.'
So, that's that then?  Well, Dave Hunt actually commends Operation Rescue for saving lives, but he says it should be about that alone, not about overturning Roe v Wade.  I rather think one would be content with the first objective, but we must surely take issue with Hunt when the latter says: 'the abolition of slavery … (has) not made society any more godly.'
CHRISTIAN ACTIVISM 'JUSTIFIED'
Last year, giving the William Wilberforce lecture in Hull, the birthplace of the Christian reformer, The Archbishop of Canterbury, Dr Rowan Williams, supported Christian activism as he attacked the "moral relativism" that he said is now eroding Christian values in society and Government.
He told Christians we are justified in mounting vigorous campaigns against the State if it is eroding Christian morality. 'If the State perpetuates in the corporate life of the nation what is directly contrary to the Christian understanding of God's purpose, then Christian activism in respect of changing the law is justified, primarily when the State is responsible for ‑ so to speak ‑ compromising the morality of all its citizens.'
Wilberforce would have agreed.  He saw that slavery degraded and compromised the morality of Britain as a whole.  Whether individuals or society would become more godly as a result of abolition was not the point.  A national sin was being committed, and it would have national consequences.
PROPHETIC WITNESS
Actually, Dave Hunt is closer to us than one might think.  He goes on to accuse Christian activism of being 'too narrow and selective'.  He says, 'We must not only rescue the unborn, but the children in public schools who are being perverted through the teaching of immorality, witchcraft and occultism.'  Amen.  And then: 'We must denounce sin, call for national repentance, and preach the gospel in convicting power.'
Amen again.  He is talking about exercising the prophetic function of the church, which is what we do, and encourage the Church to do, in Christian Voice.  But does that make us 'activists'?  Perhaps we should look at the roots of the word 'activism' itself.  Activ-ism is to do with being active, which itself is to do with taking action of some kind.  So, I see activism as the adding of actions to prayer and prophetic witness.  I speak of 'prophetic witness' instead of just 'the prophetic' in order to emphasize that we are proclaiming the word of God rather than predicting the future; forth-telling rather than foretelling.
That means we have to look at the example of the Prophets to see if they added actions to their witness.  We must also ask if the Lord Jesus said anything positive or negative on this topic and see what the Apostles had to say. I am taking it as axiomatic that it is our Christian duty to proclaim God's word against wickedness, to pray for our leaders (and specifically to pray that they will do right) and to seek the peace of the nation in which we find ourselves (Jeremiah 29:7).
By Stephen Green. First published in Christian Voice, June 2008. For entire article, CLICK HERE. 
Partner with Us
Intercessors for America is the trusted resource for millions of people across the United States committed to praying for our nation. If you have benefited from IFA's resources and community, please consider joining us as a monthly support partner. As a 501(c)3 organization, it's through your support that all this possible.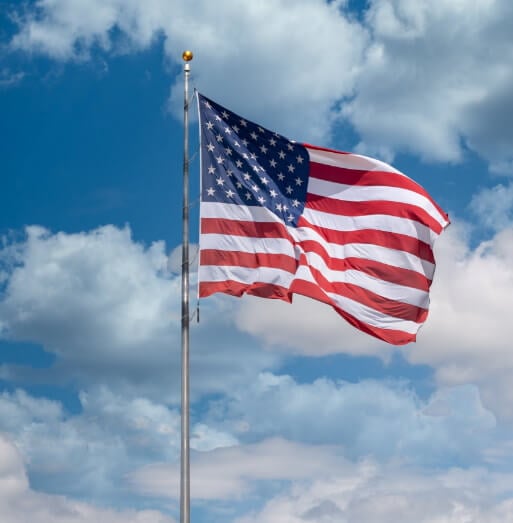 Become a Monthly Partner