Intercessor of the Month: Paula Dozier
Suni Piper, IFA Contributing Writer
|
July 9, 2022
Intercessor of the Month: Paula Dozier
Suni Piper, IFA Contributing Writer
|
July 9, 2022
I Prayed
have prayed
Father, we thank You for raising up and equipping Paula Dozier. We thank you for all that she has given to the IFA community and the Kingdom, and we pray that You would raise up more intercessors like her.
IFA Intercessor of the Month Paula Dozier's connection to the heart of this nation influences her prayers specifically for you and for the entire body of Christ. She prays for greater commitment, effectiveness, surrender, wisdom, and dedication to discipleship. She asks for a deep spiritual hunger in His people and that we would seat Him at the center of all that we do.
Connect with Others in Your State in Prayer.
View Comments (13)
How did Paula become a prayer warrior with a burden for national intercession?
Paula and her husband met and married in the beautiful state of Hawaii. As many newlyweds do, they searched for the perfect home to begin their new life. They quickly fell in love with one, but the sellers were adamant that they did not want to sell to a couple who were not followers of Christ (this was almost fifty years ago). It was finally agreed that if the Doziers would attend a Full Gospel Business Men's Fellowship (FGBMFI) meeting, the family would sell them the house. That one decision changed the course of their lives.
At that meeting, a man who had been on one of the flights that crashed on the island of Tenerife on March 27, 1977 shared his testimony. Two Boeing 747 passenger jets collided, resulting in 583 fatalities, with only 61 survivors. This man told how his grandmother had taught him growing up that if he would stand on the Word of God, it could save him, and that God would protect him. When the plane he was on burst into flames, he declared aloud: "I stand on the Word of God." Every moment he spoke, the man said, he felt himself being lifted higher and higher above the flames. He escaped the disaster with not so much as a trace of smoke attached to him.
Paula had grown up in church but never heard the message about making Jesus the Lord of your life. She had no anchor to Him. But this testimony of the Tenerife survivor changed everything — she knew his story was only possible because of God, and so she realized that He is in fact real.
The Doziers got the house AND met Jesus!
A woman Paula met at FGBMFI began mentoring her and sharing books with her: Nine O'Clock in the Morning (about the baptism of the Holy Spirit) and The Happiest People on Earth (the story of Demos Shakarian, founder of FGBMFI). Intellectually stimulated and spiritually hungry, she began attending church during the charismatic movement of the 1970s.
Though the teaching at FGBMFI continued to be an integral piece of Paula's faith journey, her mentor also communicated the necessity of reading and studying Scripture; she soon joined Bible Study Fellowship (BSF). Prayer also became a natural overflow to her life, as her church culture encouraged prayer for anything and everything. The church members also practiced receiving words from the Lord for one another. This built her confidence and increased her understanding and her faith.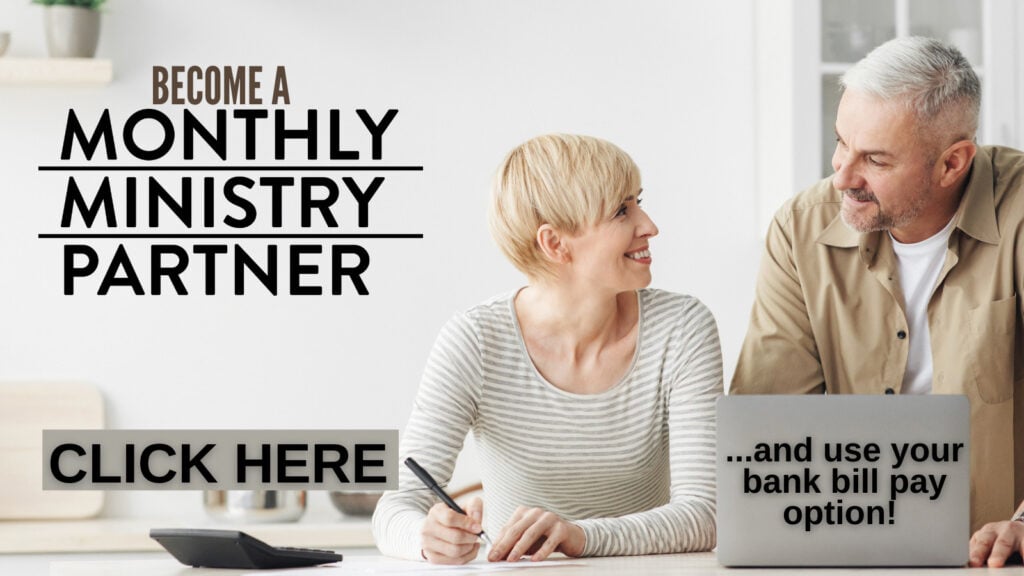 "Lord, I am going to believe it's true," she said. "I may not agree with it, but my friend says everything You say is true, so I am just going to believe ."
Thus began a new lifestyle for Paula. She regularly casts down imaginations and takes every thought captive to the obedience of Christ; she applies careful discernment to everything she hears; if it doesn't conform to God's Word, she takes seriously the responsibility to find the Word that speaks truth. She considers everything through the lens of the Scripture, which is her anchor and her compass.
Connection to IFA
Through her involvement in another online prayer ministry, Paula came across a reference to IFA. She was "sold" from the first moment. The format, content, and diversity of resources felt like the "right fit." The comments section connects her with intercessors across the nation (and the world). In fact, she spends just as much time in the comments section as in  reading  the articles themselves. She prays through the Scriptures and in agreement with the prayers of other intercessors. This refines her own prayers, broadens her perspective, and helps her connect more specifically. She even looks for the comments of specific intercessors (Susan CC, Barbara, and JA) as they highlight the Word and its application to the issues presented.
Paula only reads and prays through those topics that draw her attention. She is very careful what she gives her time and attention to. She does not have a television, but instead allows IFA to frame her understanding of national news. She sees IFA's commitment to communicate truth with grace, to stay true to His Word and His heart, and to present with excellence — all while presenting news that is as "unbiased" as possible and staying grounded in Biblical truth. "Your foremost commitment is to Bible truth, she says of IFA. "You are not going to get way off base, because it is grounded in Scripture."
One of Paula's favorite ways to connect was the interactive map for potential voters in the 2020 election (Vote Your Values). Clicking on the dots triggered a click and brought her into His courts to pray for specific states. The interaction in real time gave her the motivation to engage in prayer for hours. She remained focused as she was able to mark her time, and this gave her continued incentive to finish and to stay through to the end.
Praying for the nation
As IFA evolved, Paula's prayers followed suit. Through the years, access to different issues has increased, allowing her to focus as the Lord leads. She stays active at the local and national levels: working the polls, canvassing, registering voters, praying with local teams — and IFA facilitates some of this.
As certain issues outside of God's will arose within Paula's home state, she immediately went to the Lord in prayer. This led to her testifying at legislative hearings. And that local involvement, combined with activity in a local prayer group, led in turn to invitations into the "inner courts" of government. Paula believes these kinds of connections become possible when your heart and prayers align with God's will. When a conservative leadership team took office in Hawaii, they extended a prayer invitation to this humble group of intercessors: regular intercession offered from the lieutenant governor's office on behalf of the entire administration.
Hawaii's state motto is: "The life of the land is perpetuated in righteousness." This frames how Paula prays for her own state as well as for this land. She prays for the "redness" of the state to take over the deep-rooted blue. She also prays for a "reclaiming" of the state and of the nation for God. "When God gives you a gift, He expects you to steward that gift," Paula explained. "I believe our country is a gift — our form of government, our Constitution, the principles upon which our land was built — so we steward that gift."
Commitment to IFA
IFA keeps Paula focused and intentional about the issues at hand. She trusts IFA to present topics accurately while attending to many viewpoints. The format allows her to quickly select those issues for which she is called to intercede and to bypass the ones she believes are for other intercessors.
The prayer calls are informative, the website keeps her brain fresh with the varied information presented on particular topics, the prayer guides give extra detail to better inform her prayers, and a sense of community is fostered through the gift of technology. This online community also allows for a greater compilation of giftings. Even the "dissenting" voice allows a view through a larger lens. Each person offers a different, unique reflection of the Creator; together we pray the fullness of God's heart. Even the "unmuting" of the prayer lines gives a glimpse into the beauty of the body operating as a whole, she notes.
Paula feels passionate about giving to a ministry that invests in the Kingdom of God. She describes the eternal value of investing in a ministry like IFA. She is grateful for the quality and the fiscal responsibility of this ministry. "It is evident that IFA is truly God's work, since the staff is quite small, and yet the output is supernatural both in quantity as well as quality," Paula said.
Final words of encouragement to the intercessor
Paula is a deeply encouraging person, and she had these thoughts to share with other intercessors: "You don't need to start out thinking you need a lot of experience or that you have to be an expert in political topics in order to intercede; you just get into Scripture to understand His Word and His desire for our lives and for the nation. And you listen to how He is calling you to pray, which often comes in an impression or seemingly fleeting thought. Sometimes it may seem as if one person's prayer is not comprehensive or strong enough, but there are numerous examples of God working through one person to bring about change to many. Surround yourself with people who not only have the same desire and calling but have a desire to be immersed in God's Word, so that your prayers are driven by God and not by man."
Paula is a woman who lives and breathes as the Father leads. She sets the Word and His heart at the center of all she thinks, says, and does.
Suni Piper is a writer and a passionate intercessor for the nation and for the Church. She is determined and surrendered to be a voice of truth and an encouragement to the body of believers. Follow Suni at her website, ASurrenderedLife.com.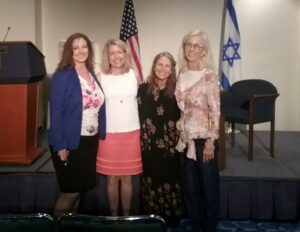 Has Paula's story encouraged you? Please share it!
Suni Piper is a writer and a passionate intercessor for the nation and for the Church. She is determined and surrendered to be a voice of truth and an encouragement to the body of believers. Follow Suni at her website, ASurrenderedLife.com. Photo Credit: Intercessors for America.
Partner with Us
Intercessors for America is the trusted resource for millions of people across the United States committed to praying for our nation. If you have benefited from IFA's resources and community, please consider joining us as a monthly support partner. As a 501(c)3 organization, it's through your support that all this possible.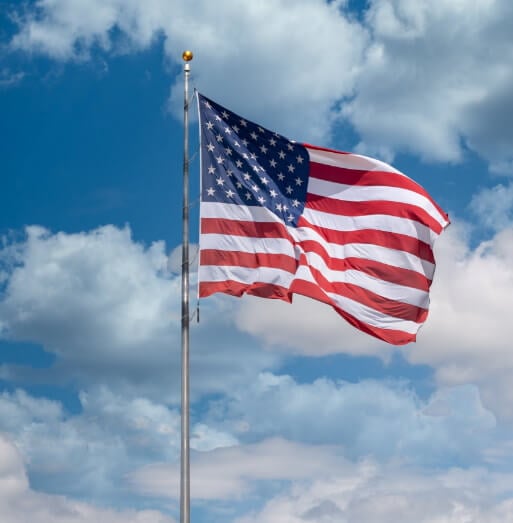 Become a Monthly Partner
You can post a prayer to share with others.
christine s
July 10, 2022, 7:58 pm
Heavenly Father, Thank You for Paula Dozier! Please replicate her!
Alan V
July 9, 2022, 7:02 am
Father, we thank You for raising up and equipping Paula Dozier. We thank you for all that she has given to the IFA community and the Kingdom, and we pray that You would raise up more intercessors like her. Thank You for all the intercessors You have raised up for such a time as this.