IFA Wins Award at Content2022 Film Festival and Media Summit
Rich Swingle, IFA Contributing Writer
|
October 11, 2022
IFA Wins Award at Content2022 Film Festival and Media Summit
Rich Swingle, IFA Contributing Writer
|
October 11, 2022
I Prayed
have prayed
Lord, we're so blessed by this recognition and pray You will use the nominations and awards to draw more people to their knees.
Are you frustrated by the mainstream media? Be inspired by what Christians are doing about it! Read on.
Pray with America's Leaders, hosted by Kris Kubal and Camille Solberg, won the Best Justice – Prayer Award at Content2022 Film Festival and Media Summit! The episode of Pray with America's Leaders that won featured Sherronna Bishop ("America's Mom") and Mesa County (Colorado) Clerk and Recorder Tina Peters, who were investigated by the FBI. Both received visits from the FBI after they exposed election fraud.  It was a fascinating hour of prayer, featuring the weaponization of the FBI, election fraud, and the courage of Christians standing up to corruption in the government.
View Comments (9)
Pray with Others Live, hosted by Judy McDonough, was also nominated for the Best Justice – Sanctity of Life Award. The episode we submitted included an interview with Tracy Robinson, producer and director of the film The Matter of Life.
Though the festival, which was started in 2014, has been honoring films that highlight the sanctity of life since 2018, this is the first year organizers have given an award for prayer. IFA's programs, the only two nominated for the award, inspired them! Tim Shields, who founded and directs the festival, said during our interview outside Matthew the tax collector's booth at Capernaum Studios (which was the set of The Chosen, Season One), said: "I'm always talking about prayer. I'm always wanting to be part of a prayer meeting, and so that's … what I'm about." While watching our programs, he observed: "Y'all were praying and I saw some testimonies from people who were weeping. … We need to pray for the land, because people are having injustices thrown on them and their families."
We were inspired to submit the IFA prayer programs because the festival focuses on recognizing news programs covering topics neglected by legacy media. This focus at the festival is relatively new. Though "media summit" is a part of the name of the festival, journalism was not a focus. During our interview at Capernaum Studios (you can see it below), Dr. John Diamond said: "I spent eight years in the military; [I] was trained during the Cold War. So I understood how things work as far as information warfare. … I come back into the civilian world, and I realize that the news today and the media today [are] not so much journalism as … information warfare."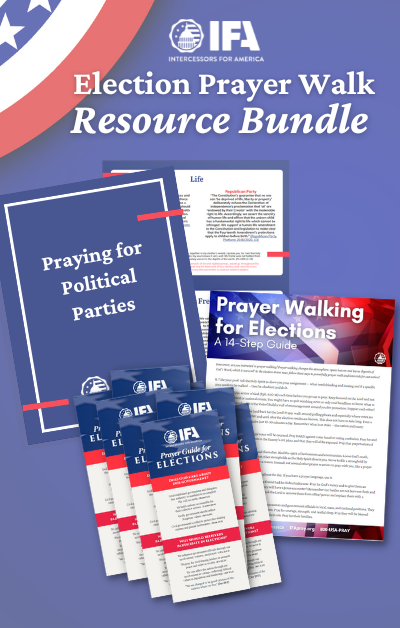 Diamond attended Content2019 to prepare himself to engage that information warfare with real journalism. He is now on staff at Brighteon TV and the host of America Unhinged (where he interviewed IFA President and CEO Dave Kubal).
When Shields asked Diamond how Content could be improved, Diamond replied:
You say it's a film festival and media summit, but I don't see any media, and (Shields) said, 'What do you mean?" I said, 'When I think media, I think CNN; I think Fox; I think journalism, and I said the Christian Church really needs to take back media because we're supposed to be the head and not the tail anyway in everything: government, schools. We're supposed to be leading and not following the secular world. In news journalism it's important. He said, 'Man. That's good.' He said, 'I got the perfect guy for it.' I was like, 'Awesome.' He said, 'John Diamond,' I'm like, 'You got to be kidding me.'
Shields wasn't kidding, but he paired Diamond with Fior Hernández, an Emmy Award–winning journalist and video producer for Univision, CBS, Telemundo, and ABC, as well as independent news stations. She has also appeared as a local correspondent on a national platform for CNN, CBS, and CBN. At a certain point, Hernández realized that the Lord was calling her out of the secular media world, and she founded her own company, called Unto Excellence. Diamond and Hernández have been growing the media focus for the Content festivals.
Shields is ecstatic! He said:
This is the deal. How many times have you talked to somebody… about, how bad the media is? Right? Well… now it's our job to find a solution for it according to the Word of God…. And then we start saying, hey, maybe as a Church we'll do this or maybe as a Church we'll do that. It seems like there's a wall for some reason. We all would agree the media seems to be bad, or a lot of the content seems to be evil or corrupt and corrupting our minds. But then we — for some reason — seem paralyzed. We feel that the media giant is too big to slay, which is weird because Goliath wasn't too big to slay. Right? Jesus told us to speak to the mountain. Didn't he? Amen? He said we could speak to the mountain and by faith. So that's what we're doing. No giant's too big.
The Importance of Consistent Prayer
Though the Prayer Award is brand-new, prayer has been a part of the festival from the beginning. Shields attended Bible college about 40 years ago, and one of his professors would consistently quote Luke 18:1: … always pray and never give up (NLT). "Two years ago it came to my mind to start using that Scripture … as a call to action to pray for our nation and to pray for Content," Shields said. Now he has put the Scripture on the T-shirts and awards.
Shields has called for extensive prayer covering for Content festivals for some time, but this was the first year he assigned on-site prayer directors. He chose James and Justina Page, a married couple who play love interests on Breaking Strongholds, an excellent series you can watch for free (with commercials) on YouTube. The Pages led morning prayers over the campus, inviting any who wanted to get up a bit early to pray over the whole festival. Those were precious times for the community. The Pages also prayed with people throughout the festival. I certainly took advantage of their role, and they said many others did as well.
Fire-Tested Prayer Warriors
Prayer has been central to the Pages' lives and marriage for some time, but it became a much higher priority since their lives were literally on the line. One night they awoke to their house burning down. You can watch them tell the whole story in our interview, but James shuttled the children out one by one, guided by Holy Spirit. In the hospital, Justina thanked her husband for carrying her out. He was stunned! She was out of the house before the firefighters arrived, but he had not carried her out. They're sure she was saved by an angel. Though one of their infant twins perished in the fire, they're nonetheless grateful to the Lord for rescuing the rest of the family.
Except for the scars on Justina's arms you'd never know this couple went through such a tragedy and lost a child. The light of the Lord shines through them, and they pray to the One who saved their lives. "We stopped asking, 'Why?' " said James. "Now we ask, 'What now?' "
The blow-by-blow account of how the Lord saved seven of their eight family members when their house burned down in the night is so filled with miracles! Scroll down to see the interview where they tell the story.
Here are my interviews with Shields and Dr. Diamond:
Post your praise reports for how IFA's programs have encouraged you.
Rich Swingle has taught and performed in 39 nations on six continents. He received the award on behalf of IFA. Rich and his bride, Joyce Swingle, another contributing writer for IFA, now have 37 screen children. The Swingles live three blocks from Times Square. www.RichDrama.com. Photo Credit: Intercessors for America.
Partner with Us
Intercessors for America is the trusted resource for millions of people across the United States committed to praying for our nation. If you have benefited from IFA's resources and community, please consider joining us as a monthly support partner. As a 501(c)3 organization, it's through your support that all this possible.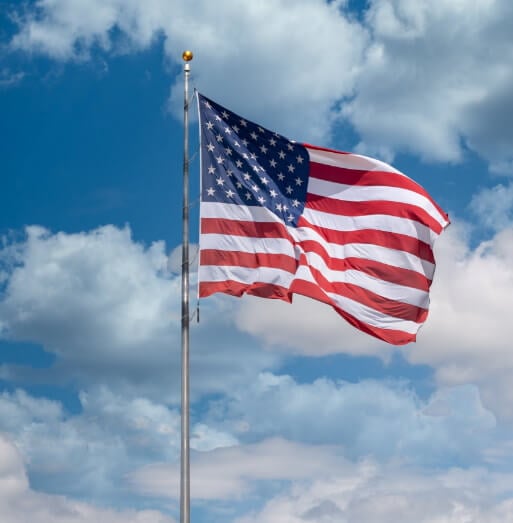 Become a Monthly Partner
You can post a prayer to share with others.
Alan V
October 13, 2022, 3:11 pm
Lord, we're so blessed by this recognition and pray You will use the nominations and awards to draw more people to their knees. Praise the Lord for IFA and other Christian ministries shining the light.
Christine S
October 11, 2022, 11:43 am
Lord Christ, This is great news! We're so blessed by You for this recognition and pray You will use the nominations and awards to draw more people to their knees.