How We Can Avoid Being a House Divided
Kim Potter, IFA Contributing Writer
|
May 28, 2023
How We Can Avoid Being a House Divided
Kim Potter, IFA Contributing Writer
|
May 28, 2023
I Prayed
have prayed
Lord, show us what we need to do to repent of being a house divided and instead go forward in Your unity.
"Kim, do you think a stopped up well is the same as a dry well?  Will it have the same results?" God gently whispered to me one day.
View Comments (3)
I thought about it for a moment and then replied: "Yes, both will hinder the flow of water."
"That is correct; your well is not dry, it is stopped up. Unstop your well," He said.
This came during a time in which I had been seeking the Lord about the season I was in.  I was praying diligently and interceding, with no visible results.  That is when He spoke: "Your well is stopped up."
My question to you is, are you in that same season?
A few days later, I got a call from a friend. Although we have been friends for years, life had taken us in different directions, and we now speak only a few times a year. Her unexpected call wasn't a "Let's catch up" call. It was a call with a purpose.
She explained that I had hurt her deeply several years ago during a time when her life seemed to fall apart. I thought I was being there for her, but she felt I that wasn't.  She felt that I didn't help her at a time she needed it most.  She knew I had the ability to help. Yet, I didn't do what she felt I needed to do, and thus she felt betrayed and hurt.
As I listened, my flesh wanted to interrupt and explain why I hadn't done more. I wanted to justify my actions, and I could have, but I remained silent and just listened.
When she finished speaking, I responded: "I am so sorry I hurt you. That was never my intention. Please forgive me." She replied: "Thank you, I do. That is what I needed to hear."
That conversation taught me a lot that day. It taught me that we often hold others to a different standard than we hold ourselves to. We expect more from them.
We desire mercy, but we give out judgment. We misjudge people for their reactions to situations we ourselves have no idea how we would have reacted. In doing so, we hurt others without realizing it. We cause offense.
The Scripture says of Isaac: Now all the wells which his father's servants had dug in the days of Abraham his father, the Philistines stopped up by filling them with earth (Genesis 26:15).
The Philistines didn't want anything in Isaac's life to flourish and grow. Their answer was to stop up their wells with earth — or, as we would say, with dirt.
The word earth in this Scripture refers to clay, earth, mud, ash, and rubbish.
What dirt and rubbish can be found in our own spiritual wells today?
I would propose that the Enemy (Satan) is doing everything in his power to stop up our wells, just as the Philistines did to Isaac. Daily dirt and rubbish are being thrown into our wells by all the negative things that are being declared across our nation.
Not only that, but he is using vulnerable Christians to keep the mud-slinging going. This should not be so. We need to rise above it. We cannot get down in the mud along with those who are throwing it. Nor can we respond in an ungodly manner.
As Christians, we know we are not supposed to take offense, and neither should we cause offense, if that can be avoided.
The most important thing God showed me that day was that this rift between my friend and I was part of what had been stopping up my well. I had unknowingly hurt her. Perhaps a part of me knew she was hurt, but I was not willing to dig deep enough to find out. I was the cause of that hurt. Maybe, just maybe, I didn't want to know the truth.
The Bible says we will know the truth, and the truth we know will set us free. This truth set me free that day. I had caused an offense, and it had to be dealt with.
"But whoso shall offend one of these little ones which believe in me, it were better for him that a millstone were hanged about his neck, and that he were drowned in the depth of the sea" (Matthew 18:6).
Avoiding personal offense and the offending of others has been quite difficult in the past year. It seems no matter what we say, someone gets offended. I don't believe we can successfully avoid causing offense every single day, but I do think we can do better than we are doing.
The Bible says a house divided cannot stand. We cannot afford to be divided. We can agree to disagree without becoming angry or offended.
In my family, my siblings and extended family don't always agree. We all have different ideas and perceptions. However, when we face a crisis, we all come together and stand with one another, without ever mentioning our disagreements.
It should be the same in the Body of Christ. We are the family of God. We may not agree on everything, but we need to be able to stand together and fight for the common good. For the healing of our nation. For a president who agrees with biblical views. In standing against abortion, sex trafficking, and other sins that are rampant in our nation. We should be able to stand together on what the Bible says — should we not?
All this bickering, offensiveness, and anger is stopping up our wells, in a season when we need the refreshing of God to be flowing freely. We need God to be able to move in our nation, unhindered. We certainly don't want to be the hindrance.
We, as the family of God, must stand together. Let's repent of being a house divided and do our part to walk in unity. Where there is unity, there is a commanded blessing: life evermore. May life evermore invade our lives and our nation.
Share your prayers for unity in the comments below!
Kim Potter is a writer and the founder of A New Thing Ministries, which sends a daily teaching to thousands of people all around the world. Her articles have appeared on The Elijah List, in Charisma Magazine, and on Spirit Fuel and iBelieve.com. Kim's message is one of hope. She speaks to the hearts of those who have grown discouraged or disappointed by the circumstances of life, to impart hope. Her daily inspirational writings are available at www.anewthingministries.com. Photo Credit: Roman Kraft on Unsplash.
Partner with Us
Intercessors for America is the trusted resource for millions of people across the United States committed to praying for our nation. If you have benefited from IFA's resources and community, please consider joining us as a monthly support partner. As a 501(c)3 organization, it's through your support that all this possible.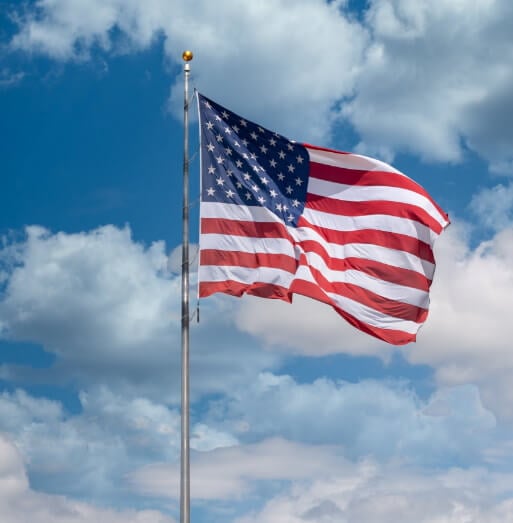 Become a Monthly Partner
You can post a prayer to share with others.
Gretchen C
May 28, 2023, 9:43 am
Lord God, please show us what we need to do to repent of a house divided and walk forward in unity.
Gretchen C
May 28, 2023, 9:43 am
Lord God, please show us what we need to do to repent of a house divided and walk forward in unity.