Headless Goats, the Occult, and Open Borders
Dave Kubal, IFA President/CEO
|
October 8, 2022
Headless Goats, the Occult, and Open Borders
Dave Kubal, IFA President/CEO
|
October 8, 2022
I Prayed
have prayed
Father, You are the ruler of all, and You have the power to restrain all evil. Thank You for revealing the satanic roots of drug and sex trafficking and the open border. Thank You for showing us how to pray about these evils.
The current White House administration is overseeing record influxes of immigrants coming across our borders. During 2021, U.S. Customs and Border Protection (CBP) encountered 1.74 million illegal aliens — a record — up roughly 380 percent from the 458,088 encountered in 2020. This surge in illegal aliens at our southern border is the result of candidate Biden's having invited illegals to come to America once he became president.
This invitation signaled to the drug cartels and crime syndicates that our borders were open for them to exploit. These evil empires then sent word through their networks that they would provide passage and entrance to the United States for a payment. The 2021 surge will be exceeded by over 2 million this year. This translates to over 8,000 illegal crossings per day.
View Comments (84)
But the numbers of people coming across is only part of the problem. The porous border has created a deadly deluge of illegal narcotics. CBP agents seized an unprecedented 10,500 pounds of fentanyl in 2021, and seizures have already surpassed 12,000 pounds in 2022.
According to Yahoo News, "drug overdoses (led by fentanyl) were the No. 1 cause of death for U.S. adults between the ages of 18 and 45 in 2020 and 2021, according to an analysis of Centers for Disease Control and Prevention (CDC) data by the anti-fentanyl nonprofit Families Against Fentanyl (FAF).
"U.S. life expectancy fell to its lowest point since 1996 in 2021, with 10% of the decline attributed to drug overdoses."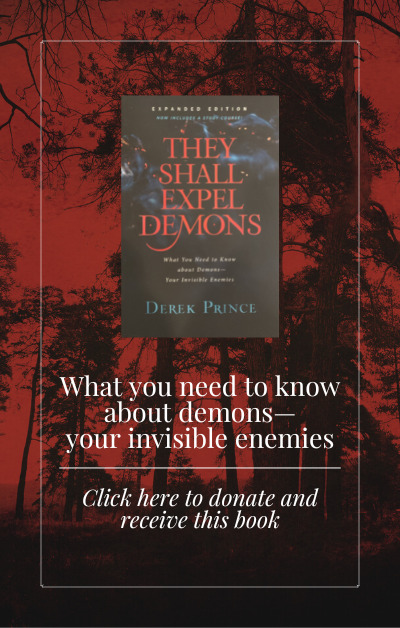 Drug traffickers understand the incredibly addictive nature of fentanyl and are utilizing any "power" they can in order to deliver it. Apparently, one of these powers is Santería, a religion that has West African roots with Caribbean and Catholic influences. Its dark history revolves around invoking the assistance of "saints," which are really demonic entities. The rituals and ceremonies are used to release these demonic entities for such things as protection of drug traffic routes.
Over the past few years, numerous reports describe decapitated goats found along highways and in a river.  The New Yorker reported recently about this occurring in Atlanta, a known drug hub for the cartels.
Hundreds of headless goats have washed ashore at the Chattahoochee River. Retired El Paso Deputy Police Chief Robert Almonte said he wasn't surprised. "I'm seeing more and more of the drug traffickers using Santería for protection over the last couple of years," he said, as reported in The New Yorker. "But that's a lot of goats. That would mean they're moving a lot of drugs along that highway."
An expert in Santería interviewed by The New Yorker expressed uncertainty about the headless goats in the river as signs of drug couriers offering sacrifices. He is quoted as saying: "If it was Santería, the fact that it was by a river means that it was an offering to Oshun, the goddess of love. Not exactly the kind of orisha that you want to sacrifice to smuggle drugs."
IFA intercessors offered insight in the comments on the article about this posted at IFAPray.org.
David posted this, confirming the connection between border crossers, drugs, and the occult: "Several years ago I spent some time talking to a sergeant at my local sheriff's office. Our discussion got into some things I wanted him to know about satanists in the government. He had no problem believing me because he had some encounters with satanists himself in the course of his duties. He said that every Mexican drug dealer he arrested in our county was into satanism. He discovered that they spend time at satanist altars in Mexico before crossing the border in an effort to get Satan's protection. Obviously, their arrests in my county proved Satan can't protect them when God intervenes through local law enforcement. We need to pray for our local police so God can do this."
But what about the river sacrifice indicating the Santería goddess of love? KG posted this: "I live in the Atlanta Metro area. I know what is going on right in that area (it's near 6 Flags amusement park). It is a HUGE sex trafficking area – I have been involved in mission work there. When I read about that area and the goddess of love, this is exactly what I thought of. Every time I pass that area, I pray for the souls of those trapped in those hotels right along that same stretch of the Chattahoochee. I have seen firsthand the evil that is on that street right before the happiness of 6 Flags. This is so disturbing to read this but thank you for the article to remind us to release angels to this area and this industry."
The Lord has revealed discernment for our intercession. Satanic drug and sex traffickers cross our porous borders and practice deep levels of occultic activity in our communities to protect and perpetuate their evil activities.
"So they shall no more sacrifice their sacrifices to goat demons, after whom they whore. This shall be a statute forever for them throughout their generations" (Leviticus 17:7).
We can and must pray about this issue:
Father, You are the ruler of all, and You have the power to restrain all evil. We ask that You would guide our lawmakers to protect our nation through strong borders. We ask that You would cause media outlets to accurately describe drug and sex trafficking as well as occult activity so that the public would object to the evil that is pouring into our nation. We claim Acts 17:26, which declares that You have "marked out the … boundaries" of our nation. We declare Colossians 2:15, which says that You "disarmed the rulers and authorities and put them to open shame, by triumphing over them."
Please join us in the battle. Add your discernment and/or your prayers in the comments and share this article so the Church can stand against this evil in our nation.
(Photo credit: Canva.)
Partner with Us
Intercessors for America is the trusted resource for millions of people across the United States committed to praying for our nation. If you have benefited from IFA's resources and community, please consider joining us as a monthly support partner. As a 501(c)3 organization, it's through your support that all this possible.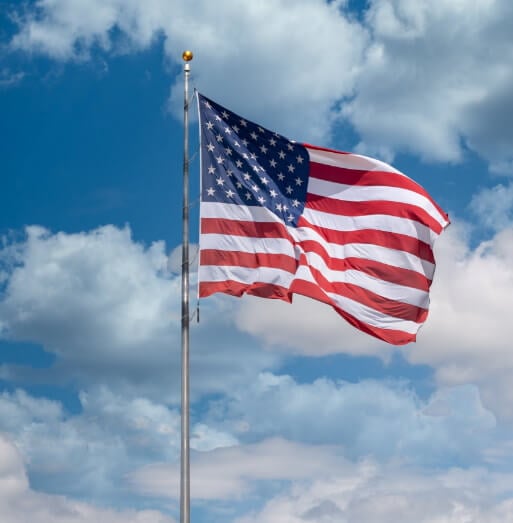 Become a Monthly Partner