HAVE WE TAKEN OUR EYE OFF THE BALL?
From IFA STAFF
|
April 2, 2020
HAVE WE TAKEN OUR EYE OFF THE BALL?
From IFA STAFF
|
April 2, 2020
I Prayed
have prayed
Lord, show us the hidden things that need prayer, the people you are calling us to cover, and the strategies you have for us. You make our paths straight!
News and information in this day appear to have one focus: COVID-19.  Yes, we are consumed by this virus, its effects, and the response. We are wondering when we will ever shop for a new shirt, have lunch with a friend, worship with our friends, and take our kids to sports practices again. Grocery trips are about finding toilet paper, canned goods, and baking supplies.  We are watching the near-daily briefings at the White House, keeping updated about our quarantine status, and praying about all of this. But I can't help but wonder, have we taken our eye off the ball?  Let me tell you what I mean.
While we are busy being consumed by the COVID-19 crisis–much of it in justified prayer, we are potentially missing a whole other focus for our prayers. You see, we are watchmen on the wall. Intercessors. A watchman does not just look in one direction.  A view in every direction from a vantage point far above the weeds and trees gives them the proper perspective to address incoming activity, and to respond. I fear that while many of us were knocked off our feet with the coronavirus reality, settling our quarantined families, retooling our ministry for online interaction, and even developing prayer strategies for addressing this virus, we may have missed some of the landscape in our watching. No more.
View Comments (82)
As people of prayer, we have prayed about what coronavirus is doing to our nation, but we still need to be praying regularly for our elected officials, about abortion clinics that are still operating while churches are closed, about shrinking religious freedoms in some states, and increasing government overreach in others.  The enemy is at work, continuing his work to rob, kill, and destroy. We must remain vigilant. And intercede.
We at IFA have had a hard time even finding other news besides the coronavirus for a few weeks. Nobody wanted to write about, think about, or read about anything else.  But as the dust settles, and we seek God for our assignment as intercessors, you need to know that discerning, strategic prayer is more important than ever.  The stakes are high.  Many changes and shifts are happening in our nation. All of it–yes, all of it, needs to be bathed in prayer. Intercessors, this is no time for us to take our eye off the ball. We have a great role to play as our nation–even our leaders–find our footing as a nation. There are things going on behind the scenes that take advantage of the chaos, confusion, and vulnerability of our nation. Will you join us to pray about those things? Will you seek God for insight on how to pray?  Will you ask the Holy Spirit to reveal the hidden things so that intercessors might tactically pray?
If you are feeling called also to keep our focus in praying for these other things in addition to the all-consuming coronavirus, share in the comments below that you are keeping your eye on the ball. It will be a great confirmation and encouragement to others!
We invite you to join us tomorrow, Friday, April 3, 2020, to pray about the political and philosophical ideas that emerging in the 2020 presidential campaigns (and in responses to coronavirus). Our April First Friday Prayer Conference Call will be at 12:15pm ET. We strongly encourage you to participate through the webcast on our home page. Use this link: https://www.ifapray.org/#prayercall. And please tell your friends about it! You can also use the traditional call line: 712)775-7430 (no code needed).
(Kris Kubal is the IFA Director of Strategic Resources and Engagement.)
Partner with Us
Intercessors for America is the trusted resource for millions of people across the United States committed to praying for our nation.
If you have benefited from IFA's resources and community, please consider joining us as a monthly support partner. As a 501(c)3 organization, it's through your support that all this possible.

Dave Kubal
IFA President
& CEO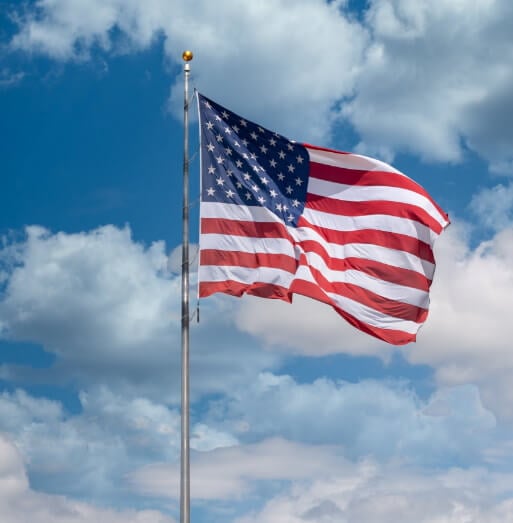 Become a Monthly Partner