FRESH WAYS TO PRAY FOR YOUR NATION OR REGION
Helen Calder
|
September 4, 2018
FRESH WAYS TO PRAY FOR YOUR NATION OR REGION
Helen Calder
|
September 4, 2018
I Prayed
have prayed
Shared from enlivenblog, prophetic teaching from Helen Calder
In 1 Chron 12:32, we read of the men of Issachar whose special contribution to David's army was that they 'understood the signs of the times and knew the best course for Israel to take.'  I want to think about this in the context of intercessory prayer—in particular, praying for our town, city, region or nation. Should we continue to pray the way we have done in the past; the way we have previously been taught? Or—is the Spirit calling us to a new way of prayer that reflects the current season that we are in?
View Comments (5)
Where we have been: Intercessory Prayer Strategies for Regions
During the last two decades of my involvement in the ministry of prayer, I have come across a number of emphases, including:
     Identificational Repentance: Praying and repenting on behalf of those who have committed sin and injustice in the past, confessing their sin, and asking for God's forgiveness and cleansing of the land. Sometimes this includes confession and asking for forgiveness to people groups who have been wronged.
     Spiritual Warfare: Discerning or identifying specific regional demonic principalities or strongholds and praying directly against them.
     Spiritual Mapping: Researching the natural and spiritual history of an area in order to identify how to pray strategically for an area, with a particular focus on identifying and praying against spiritual strongholds, but also reviewing how God has moved in the past. I believe that at the current time, these methods—at least, as a primary focus or strategy—are being superseded. Of course, if Holy Spirit is leading an individual or group to repent, or to wage warfare, or to do research over a particular area, then yes, let's do so. The key is relationship and timing. We need to know 'this is how the Holy Spirit is leading us right now' and ensure that we are not praying a certain way out of our own preferences, tradition, training or expertise. We will know that our prayer is sourced in the Holy Spirit by the fruit: the God-ordained, supernatural impact that takes place as a result of our prayer.
4 Revelations that Shift the Way We Pray For Nations
These are exciting days! The Holy Spirit is bringing fresh revelation to the Church globally. Here are 4 truths that God is emphasizing at this time, along with how these can impact our intercessory prayer for nations and regions:
The Revelation of God as Father – [Jesus said] "This, then, is how you should pray: 'Our Father in heaven, hallowed be your name…'" (Matt 6:9)
We are being awakened to know who we are—our royal identity—and Who our Father is. We are receiving insight into His love and grace like never before.
How this impacts the way we pray:
Our prayer is motivated, not by fear or judgment, but by the Father's love for people (2 Peter 3:9) —no matter what arena of life they are in. Our attitude is one of honour.
Our desire is to hear what the Father is saying and speak that, to see what the Father is doing and do that. (John 5:19)
We understand the power of speaking and pronouncing blessing. As we pronounce blessing upon our cities, regions and nations, power is released to fulfill God's purposes and bring people into an encounter with Him.
The Revelation of the Kingdom and Kingdom Resources – "…your kingdom come, your will be done, on earth as it is in heaven." (Matt 6:10)
There is a greater awareness than ever before of the Kingdom of God, His Government and the part that we have to play in exercising His authority so that His purposes are fulfilled upon earth. [2] We are also recognising that an open heaven and the resources of the Kingdom are our inheritance—and available to us in Jesus' Name.
How this impacts the way we pray:
We seek and declare Father's intention over our area, city or nation
We don't pray for an open heaven, we pray from the confidence that we already having one
We shift our primary focus from identifying what the demonic realm is doing, to seeing what Heaven is doing
We draw freely on the resources of the Kingdom through our petitions and declarations [3]
The Revelation of our Heavenly Position – 'And God raised us up with Christ and seated us with him in the heavenly realms in Christ Jesus.' (Eph 2:6)
Our perspective is being given an overhaul as God is awakening us to our spiritual position of being seated in heavenly places.
How this impacts the way we pray:
We pray from our position of being seated with Christ.
The way we wage warfare is changed; rather than have a sense of being underneath principalities, battling our way to break through, we recognize that our spiritual position is over them—resulting in prayers of greater faith and authority.
We recognize that the atmosphere of Heaven is one of praise, and praise becomes a significant strategy of prayer for our area. (Ps 149)
The Revelation of God's Presence with Us – Lift up your heads, you gates; be lifted up, you ancient doors, that the King of glory may come in. (Ps 24:7)
Along with the revelation of an open heaven, we are gaining further insight into God's Presence, and what hosting His Presence means for our neighbourhoods, communities, cities and nations. [5]
How this impacts the way we pray:
We prioritise being filled with the Holy Spirit—and honouring Him in our prayer. (Acts 4:24-31)
We are not pleading for God's Presence, but recognizing and delighting in the fact that He is already with us.
By faith we welcome the Holy Spirit into our nation and region. We believe that God's Presence is greater than any stronghold—and believe and pray accordingly.
Having identified principalities or strongholds, moving in the opposite Spirit is our first response [6]
Worship becomes part of our prayer, as it is the natural response to experiencing His Presence.
Partner with Us
Intercessors for America is the trusted resource for millions of people across the United States committed to praying for our nation. If you have benefited from IFA's resources and community, please consider joining us as a monthly support partner. As a 501(c)3 organization, it's through your support that all this possible.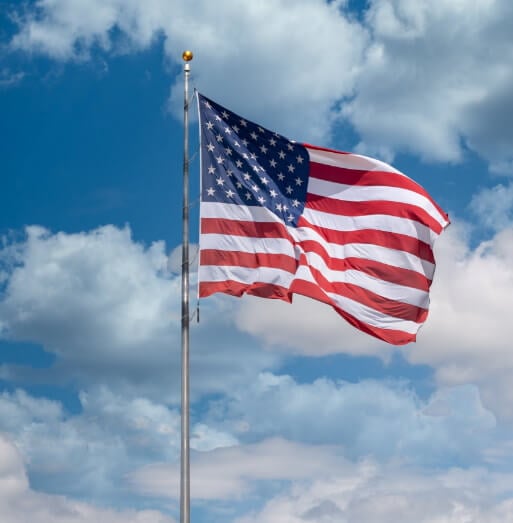 Become a Monthly Partner