Dutch Farmers and the Globalist Agenda
Angela Rodriguez, IFA Contributing Writer
|
July 12, 2022
Dutch Farmers and the Globalist Agenda
Angela Rodriguez, IFA Contributing Writer
|
July 12, 2022
I Prayed
have prayed
Lord Jesus, thank You for the farmers in our nation and world. Powerful people want to limit their ability to provide and be fruitful. Please boldly defend their God-given rights.
My grandfather (Pa McQueen) was a hard-working farmer who hails from a long line of ancestors who sowed, plowed and harvested fields in the United States, Scotland and Ireland. As a child, I can remember sitting on his front porch in rural Tennessee where we would shuck corn and break the ends off green beans. Pa raised crops and tended to his chickens, cows and pigs for as long as he was physically able. A generous and humble man, he shared his harvest with the community, especially during hard times. At no time did the local, state or federal government tell my grandfather he had to stop farming or raising livestock. Certainly, no official ever said, "It's time to get rid of your cows and pigs because they are a threat to the planet." I wonder what my Pa would say if he were alive today, as he bore witness to a world-wide coup to control the farmers and the food supply?
View Comments (34)
The Dutch farmers of the Netherlands are fighting for their right to feed the world and they are driving their trucks, cars and tractors to government offices, grocery store distribution centers and cities all over the country.
Their government has given them an ultimatum: cull 30% of their livestock in order to satisfy carbon/nitrogen emissions goals. An article in ABC News explains, "The ruling coalition wants to cut emissions of pollutants, predominantly nitrogen oxide and ammonia, by 50% nationwide by 2030. Minsters call the proposal an 'unavoidable transition' that aims to improve air, land and water quality…they warn that farmers will have to adapt or face the prospect of shuttering their businesses."
The government's narrative goes something like this: The urine and feces of livestock produces ammonia, which contributes to nitrogen/ammonia emissions. The Netherlands has been labeled as one of the top greenhouse gas producers in Europe because of their manure. Therefore, farmers need to give their animals feed that contains less protein and use less fertilizer on their crops. Additionally, by cutting the numbers of livestock being held on small areas of land, they will reduce these 'harmful' emissions. 
But anyone who has an elementary knowledge of basic economics can predict how this will drive up the price of meat and other products, putting further strain on citizens who simply want to eat a hamburger, or enjoy a plate of Dutch meatballs. These directives will also lead to the loss of jobs, land and livelihoods.  More obviously, the Netherlands is the second largest exporter of agricultural products after the United States, so what happens to these farmers' land, crops and livestock greatly affects the supply chains of the world.
Farmers are not happy with the regulations, so they are demanding that the plans be nixed.  Hundreds of angry farmers, as well as two cows, gathered at the Hague on June 28, 2022. One farmer decried, "If the nitrogen measures are adopted, one of these two ladies (cows) will not go home, but receive a one-way ticket to the slaughterhouse."
To drive the point home that food comes from farming, the protesters have blockaded up to 20 food distribution centers in various cities of the Netherlands. Videos show police officers forcibly removing farmers from their tractors at some sites. Additionally, around the country farmers are blocking roads and borders. Some even used manure to close the border between Holland and Germany. Dutch fisherman have joined the fight by blocking ports with their boats. In response, the police have pulled down blockades, used tear gas, and in some instances, shots have been fired. Protesters have been dubbed "extremists" by the media, which has led to them blockading the headquarters of various media outlets.
The protests are rooted in the belief that farmers are being unfairly targeted, while big businesses and industries are allowed to thrive. Small family-owned farms are going to be forced out of business while their land is used for the government's agendas and purposes.
Keean Bexte, Editor and Chief of the Counter Signal and publisher of Dutchuprising.com,  appeared on the Laura Ingraham show on July 6th to explain what's going on. "Farmers are on edge because farms that they've held in their family for generations–in some cases since the 1300s, are now going to have to be sold off because they are not going to be able to maintain their herds. It costs money to run an operation and without a critical mass of livestock or output, they are going to be forced to sell their land for pennies on the dollar–land that's been in their families for centuries." 
Speaking about the government, one Dutch farmer declared, "We believe it's part of a bigger plan…they need our land. They don't need our nitrogen–85% of the land is from the farmers and they chase us away to get land for building."
Bexte, who is a Canadian citizen, bluntly lays out the motives behind this 'green' agenda that is being pushed by Dutch Prime Minister Mark Rutte. "It all goes back to the World Economic Forum. He's an agenda contributor to the WEF. After all, Mark Rutte is very similar to our Prime Minister Justin Trudeau. He's willing to push anyone out of the way, that is in his way of a glorious 2030, which is when his plan really kicks in. He wants to reduce nitrogen emissions by so much by 2030 that it's going to throw tens of thousands of farmers here in the Netherlands out of a job."
Rutte, who attended the Bilderberg Meetings in Washington D.C. June 2-5, 2022, is also a vocal supporter of the World Economic Forum and their food supply agendas. Speaking at Davos Agenda Week in 2021, during the Transforming Food Systems and Land Use segment, Rutte stated, "I'd like to highlight a World Economic Forum initiative and this regards the World Economic Forum food innovation hubs–and these hubs in Africa, in Asia, in South America and in Europe will allow businesses to connect to regional stakeholders to skilled innovations because this is key as skilled innovations can address food systems challenges. I'm particularly proud that the Netherlands will host the global coordinating secretariat of the World Economic Forum food innovation hubs."  These hubs are slated to transform food systems and land use. This sounds a lot like the Rockefeller Foundation's initiative titled Resetting the Table, which also aims to transform the food system in America through the use of narratives, messaging and global partnerships.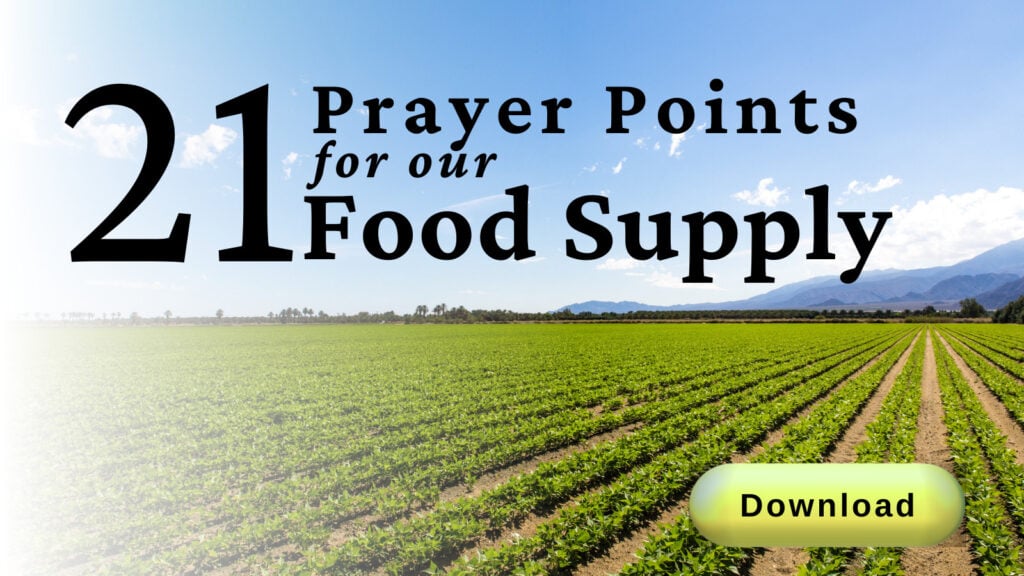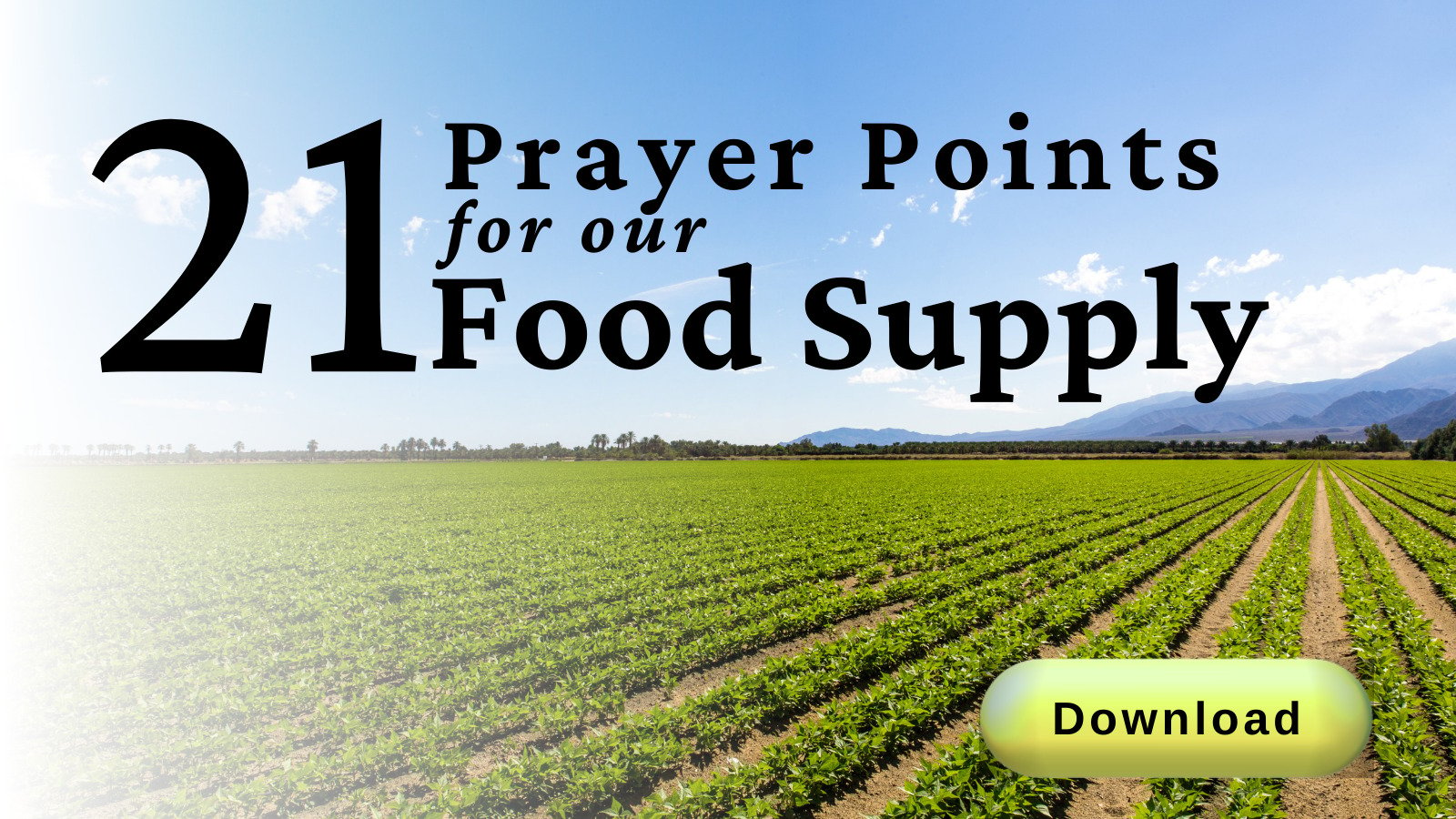 Keean Bexte lays out the true goal of these transformative agendas by emphasizing, "that's all part of the plan–a food shortage of good healthy food–it's something that the WEF actually wants. If they cause a supply crash of good healthy food like cheese, bacon, beef, chicken, eggs, then the middle class is going to be forced to choose the type of food that Bill Gates and the WEF like–like crickets, almond milk and fake meat–lab meat…it's all part of the plan and farmers here are well aware of it and are extremely frustrated, so frustrated that they started lighting bales of hay on fire alongside highways to draw attention to the fact that it's not just their livelihoods that are on the line here. It's the entire planet."
The part about eating crickets and fake lab meat isn't conspiracy theory. The World Economic Forum doesn't hide their enthusiasm about "novel foods" in their February 2022 article titled, Five Reasons why Eating Insects could Reduce Climate Change. Several points they emphasize include: "our consumption of animal protein is the source of greenhouse gases and climate change. Insects are an overlooked source of protein and a way to battle climate change. Insects require less care and upkeep than livestock and possess a smaller carbon footprint." The WEF and its ruling elites must be feeling giddy when they hear about the new school trial program in Wales, UK, that has primary school children eating mealworms, crickets and spaghetti with beetle Bolognese. Canada has jumped on the bandwagon as well by opening the world's largest cricket farm in Ontario.
When it comes to the Dutch farmers, they know their government isn't interested in saving their cows, chickens and pigs. Their own agricultural minister has been examining the possibility of introducing a meat consumption tax. He believes this would drive people to make more "sustainable choices." But the farmers know this would drive them out of business and make way for insects, synthetic meat  and lab-grown dairy.
The farmers' protests in the Netherlands and the Freedom Convoy trucker protests in Canada bear a striking resemblance to each other. A Dutch protester explained, "I think lots of people got inspired by the Freedom Convoy in Canada, way before–when the Covid protests started in Holland, lots of people followed the truckers of Canada. And some of those people are joining  convoys in the Netherlands to support farmers, and some farmers are, of course, aware–especially truckers who joined convoys as well. They, especially truckers, followed the convoys in Canada."
Keean Bexte echoed this message on the Ingraham Angle when he said "the freedom seed was planted when all those truckers drove to Ottawa and people around the world realized that there are more of us than there are of WEF contributors. These people are fighting for their lives."
Eva Vlaardingerbroek, a conservative Dutch journalist, political commentator and host of "Let's Talk About It" summarized the movement on the Tucker Carlson show. "What this is about is the Dutch government stealing our farmers' land and they're doing this under the guise of a made up nitrogen crisis and that is basically going to put most of these farmers completely out of business and thankfully the Dutch farmers aren't having it–so they're going out in the streets, they're blocking distribution centers–they've blocked the high roads. They are fighting back and they are right to do so. This is their life's work. They are really at their wit's end. They're devastated by what the government is doing and it's very clear the government is not doing this because of a nitrogen crisis–they're doing this because they want these farmers' land and they want it to house new immigrants. They also want it because the farmers are obviously standing in their way of the Great Reset plans that they have for us. Farmers are hard-working, God-fearing, especially self-sufficient people that are just standing in the way of their globalist agenda and it's even driving a lot of these farmers– even to something like suicide, so really there is only one term that we can use for the things that our government is doing right now and that is communism." Ultimately, Vlaardingerbroek reminds the world they must "reject globalism and embrace God."
Countries like Canada are going down a similar road as their Prime Minister Justin Trudeau continues to push a strict climate plan which aims to reduce nitrous oxide emissions. But truly, the protests in the Netherlands are just the beginning. There are uprisings happening around the world in places like Germany, Poland, Italy and Sri Lanka to name a few.
As Christians, when we see and hear about these protests, we might wonder– what part do we play? Certainly, these farmers and their supporters need to be covered in prayer. Additionally, it's important that we see the climate change agendas for what they really are–they are lies that suit the enemy's purpose to steal, kill and destroy. In this case, is the enemy using climate czars to steal, kill and destroy the livestock and livelihoods of the world's hard-working farmers? This is why we should let our voices be heard like a trumpet, warning anyone who will listen. Most importantly, if the time comes to engage in peaceful protests, then we should be ready to make our stand in the way God directs us.
My grandfather wasn't just a farmer. He was first and foremost, a man of prayer. If he were here to see all these protests going on I can only imagine what he would pray, but I'll give it a shot. "Lord Jesus, we ask for your strong arm to guide us through these turbulent times. Please provide for our families as well as the people of this world. Give us the fortitude and faith to stand up for our rights to steward the land you've given us. Protecting land inheritances is very important to you, Lord, so we pray you will defend the land of the righteous."
How can we effectively pray for the farmers in our world who are facing such great opposition?    
Angela Rodriguez is an author, blogger and homeschooling Mom who studies the historical and biblical connections between Israel and the United States. You can visit her blogs at 67owls.com and 100trumpets.com. Her latest book, Psalm 91: Under the Wings of Jesus, was released in June 2021. Photo Credit: Photo by Federico Respini on Unsplash.
Partner with Us
Intercessors for America is the trusted resource for millions of people across the United States committed to praying for our nation. If you have benefited from IFA's resources and community, please consider joining us as a monthly support partner. As a 501(c)3 organization, it's through your support that all this possible.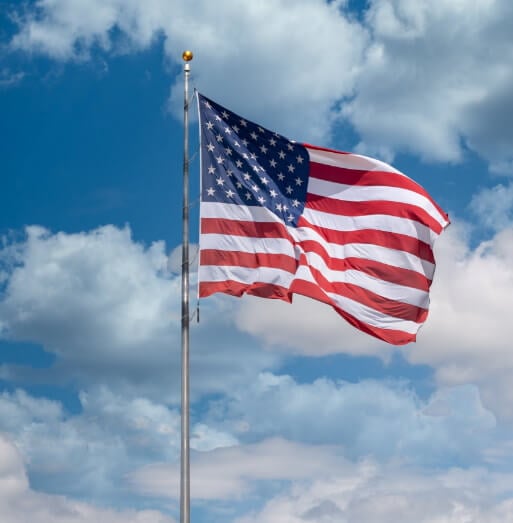 Become a Monthly Partner
You can post a prayer to share with others.
christine s
July 13, 2022, 12:37 am
Lord Jesus, thank You for the farmers in our nation and world. Evil people want to limit their ability to provide and be fruitful. Please boldly defend their God-given rights.
Dorothy P
July 12, 2022, 10:03 pm
Our Heavenly Father as I come before your throne to plead for the framers of our country from the evil doers of our nation that is trying their best to destroy what you instituted when you created man and told us how to harvest the ground for food supplies to survive and now cruel evil people are working to limit our framers ability to produce the food supplies that we as a nation need! I'm asking you our precious Lord to intervene and put a hedge around our framers that they may be able to grow there crops as you have given that right to us at the beginning of time! Lord, as you know we are fighting against the evil principalities of this earth and they want to do everything in their power to destroy your means of creation but we your people lift our voices to your heavenly abode knowing all power truly belongs to you and there's no greater resource than through you the all mighty God that you are to oversee our framers so in the name of Jesus I lift my pleads believing you! I love you Lord in Jesus name I pray Amen
Rick W
July 12, 2022, 10:13 am
Lord Jesus, thank You for the farmers in our nation and world. Powerful people want to limit their ability to provide and be fruitful. Please boldly defend their God-given rights.
Wilfred C
July 12, 2022, 10:12 am
Lord Jesus, thank You for the farmers in our nation and world. Powerful people want to limit their ability to provide and be fruitful. Please boldly defend their God-given rights.
Wilfred C
July 12, 2022, 10:12 am
Father we come to you asking for Your righteous hand of Providence to protect our farmers, ranchers who raise cattle and grow crops for a living. Confound those who would try to destroy or undermine the work they do on behalf of all consumers, in Jesus name I pray.
Wilfred C
July 12, 2022, 10:07 am
Lord Jesus, thank You for the farmers in our nation and world. Powerful people want to limit their ability to provide and be fruitful. Please boldly defend their God-given rights.
Alan V
July 12, 2022, 6:45 am
Lord Jesus, thank You for the farmers in our nation and world. Powerful people want to limit their ability to provide and be fruitful. Please boldly defend their God-given rights. Praise the Lord Jesus who gives the bounty to individual farmers to feed all people. The bounty is from the Lord, not government.