Finding Freedom from the Social Justice Cult
From Keri Smith on Medium
|
June 16, 2022
Finding Freedom from the Social Justice Cult
From Keri Smith on Medium
|
June 16, 2022
I Prayed
have prayed
Father, we pray that you would heal this deep political divide in our country. Help us to love those around us the way You do, God, and more in those who disagree with us.
As leftist extremists grow louder and more violent, many have walked away from the left side of politics. This is just one story of many.
From Keri Smith on Medium. I've been undergoing a pretty significant change in the way I interpret the world and how to 'be' in it….
View Comments (9)
I see increasing numbers of so-called liberals cheering censorship and defending violence as a response to speech. I see seemingly reasonable people wishing death on others and laughing at escalating suicide and addiction rates of the white working class. I see liberal think pieces written in opposition to expressing empathy or civility in interactions with those with whom we disagree. I see 63 million Trump voters written off as "nazis" who are okay to target with physical violence. I see concepts like equality and justice being used as a mask for resentful, murderous rage.
The most pernicious aspect of this evolution of the left, is how it seems to be changing people, and how rapidly since the election. I have been dwelling on this Nietzsche quote for almost six months now, "He who fights with monsters, should be careful lest he thereby become a monster. And if thou gaze long into an abyss, the abyss will also gaze into thee." How easy is it for ordinary humans to commit atrocious acts? … When you believe you are morally superior, when you have dehumanized those you disagree with, you can justify almost anything. In a particularly vocal part of the left, justification for dehumanizing and committing violence against those on the right has already begun.

I don't yet know what to call this part of the left. Maajid Nawaz calls them the "Regressive Left." Others call them SJWs (Social Justice Warriors) or the Alt-Left. The ideology is post-modernist cultural marxism, and it operates as a secular religion. … It has its own dogma and jargon, meant to make you feel like a good person, and used to lecture others on their 'sin….'
I have been wondering why more people on the left are not speaking up against violence, in favor of free exchange of ideas and dialogue, in favor of compassion. But I know why. I was in the cult. Part of it is that you are a true believer, and part of it is that you are fearful of being called an apostate — in being trashed as a sexist, racist, homophobic, transphobic, Islamophobic, xenophobic, fascist, white supremacist nazi….
Since shedding the prison of my former ideology, I have a renewed passion for reading, a newfound interest in philosophy, psychology, history and spirituality. Instead of trying to fix others, these days I try to focus on improving myself, which I can tell you is a *much* harder though less futile endeavor….
What example are we each setting with how we act in the world? I am reminded here of Daryl Davis, the musician who is bringing people out of the KKK by befriending them. What an evolved character he must possess. What a mode of being to aspire to be like, to set your course towards. I believe taking on the task of honestly assessing and trying to improve my character, and speaking up for principles of equality, justice, free speech, liberty, peace and love in a WAY that supports those principles rather than increasing resentment, hatred, and murderous rage, is the way to change the world….
How are you praying for healing of the great divide in our country? Share your thoughts and prayers below.
(Excerpt from Keri Smith on Medium. Photo Credit: Liam Edwards on Unsplash)
Partner with Us
Intercessors for America is the trusted resource for millions of people across the United States committed to praying for our nation. If you have benefited from IFA's resources and community, please consider joining us as a monthly support partner. As a 501(c)3 organization, it's through your support that all this possible.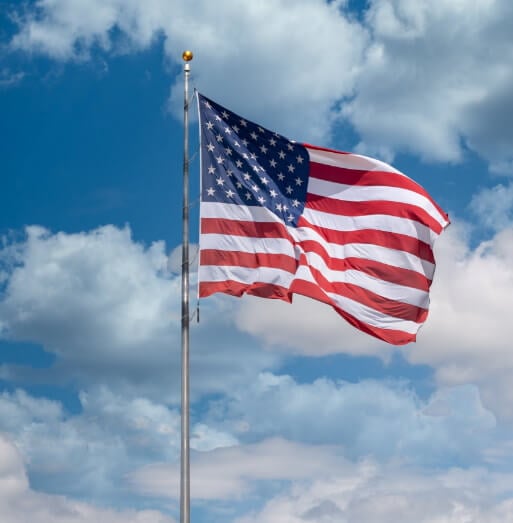 Become a Monthly Partner
You can post a prayer to share with others.
christine s
June 17, 2022, 6:30 pm
Father, we pray You would please heal this deep political divide in our country. Help us to love those around us the way You do, God, and more, even those who disagree with us.