Filtering News Through a Biblical Lens
Joyce Swingle, IFA Contributing Writer
|
March 25, 2023
Filtering News Through a Biblical Lens
Joyce Swingle, IFA Contributing Writer
|
March 25, 2023
I Prayed
have prayed
Lord, thank You for Floyd Brown and The Western Journal. Please prosper his efforts to provide news with a Christian worldview. Amen.
Floyd Brown, founder and former publisher of The Western Journal and author of several books, joined Kris Kubal, IFA's chief program officer; and Camille Solberg, IFA's former director of government and media, on Pray with America's Leaders on Feb. 2, 2023. They discussed the topic of presenting news from a Christian worldview.
View Comments (1)
Brown is certainly qualified to address issues of both journalism and biblical faith. He shares that his spiritual mentor was his grandfather, a "pioneering missionary" who served in Indonesia for many years during the 1930s. Brown became a believer right in his grandfather's living room, and he credits his parents and grandfather for "pouring" into him. The Lord blessed Brown by opening doors into politics for him at an early age; when he was 15, he met Ronald Reagan and subsequently came to serve on Reagan's campaigns in the 1980s. In 1983, Brown secured a job in the Reagan administration. He then dove into media in 2008, as founder of what was first called Western Journalism and is now The Western Journal.
Reagan relied on prayer, even saying at one point that he could feel the effect of prayers, according to Brown. Further, Reagan said he learned as governor of California that when he needed help with a decision, the Lord would give him wisdom.
Brown has been in media long enough that he has seen some seismic shifts in the landscape. When he first entered the field, there were three major networks and one or two newspapers in each city market. "Media was completely centralized and controlled," he recalled. "And really, the only way people could share information was through alternative books or magazines."
Social media networks initially leveled barriers to entry into news distribution. "As time has gone on, technology opened up the doors to a lot more people to be involved in the news process," Brown said. "And I think that's a really good change. And it led to a flowering in that time period: 2014, 2015, 2016 was kind of the zenith, and that was because of social networks."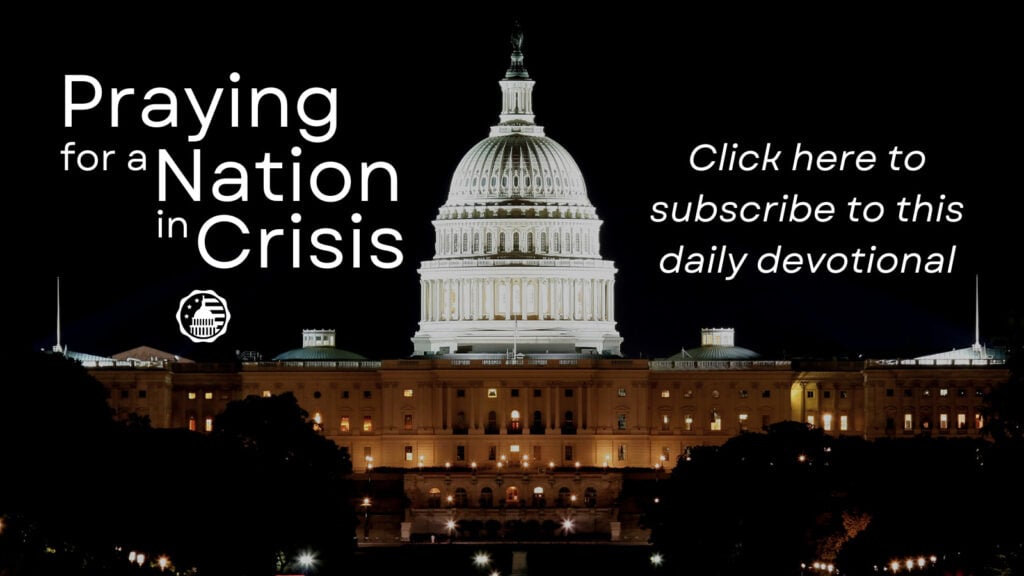 When Donald Trump became president, however, there was a choking off of that budding diversity of viewpoints — conservative and Christian voices were silenced. "I know for Western Journal, believe it or not, we were in the Facebook newsfeed 11 billion times in 2016. And after Trump got elected, Facebook brought our traffic down a full 90%," Brown said. "So they're trying to recentralize those voices — [to] quiet voices that they don't like."
Indeed, this silencing of conservative and Christian voices is of paramount concern in media today, says Brown. Consumers need to search out truth for themselves, and Brown warns against simply injecting what the legacy, secularist media produces. "They want to rip God out of the sky," Brown said. "And their worldview is — really, I would call it the sewage pipe."
Being grounded in Scripture and filtering the news through the lens of the Bible is essential in evaluating news, Brown insists. He says that the Holy Spirit guides him in knowing how to pray about the news, and that he focuses on being centered in God's will. "To do that, it really requires a supernatural intervention of the Holy Spirit to help align us with the will of the Father," said Brown.
Brown has a burden to pray for pastoral leaders. Since the COVID-19 shutdowns, more than 20,000 ministers have left their calling, and 4,000 churches have shut their doors, Brown says. "And I would say that there's a good chance that those ministers were trying to minister in their own power and not in the power of the Holy Spirit," he said.
The American Church suffers from a lack of training with regard to the unseen world of spiritual forces, Brown asserts. Failure to reckon with the realities of the spiritual world opens us up to demonic attack and blocks us from working in the power of the Holy Spirit, he says. "We're trying to function under our own power, right? No wonder we're losing our country," said Brown. "We have to have that indwelling, that filling up, and that joy, actually, that comes in the peace that comes from the Holy Spirit."
Some comments Brown had made with reference to the Holy Spirit's role in revival proved to be prescient, in light of the Asbury outpouring that began only six days after he had spoken: "How are we going to have revival? Well, I think we need revival, but it's going to be through the power of the Holy Spirit. It's not going to be us doing revival. And so we need to be praying that the Holy Spirit helps us to utter the words we need to utter in order to get aligned with God's will."
Brown underscored the need that Americans and news personnel have for discernment amid the media "stew" of fake news — on both the political right and left. He asked for prayer so that he and his Western Journal colleagues can cover the stories God wants them to cover, especially stories involving pro-life and human identity/sexuality issues. Though these stories are among the most censored ones on social media, Brown says he is committed to publishing them.
Parents should keep their children off social media, Brown cautions. He learned while he was writing his book Big Tech Tyrants that children can have their first experiences with pornography from as young an age as 7. "Google is the single largest referent of people to pornography in the world," Brown said. "If you have issues with porn, Google knows it, and they're gonna start serving you ads about porn, because they make so much money off of your addiction. So it's a dangerous, dangerous place. And it's just better not to be there."
Brown's latest book, Counterpunch: An Unlikely Alliance of Americans Fighting Back for Faith and Freedom, is due out at the end of March. A spiritual hunger has arisen since COVID-19, he says, and Christians should seize the moment. "This is a great time to share Jesus," he said. "I'm 61 years old; I have searched the world over, and I have found everything else wanting. The only peace I have found in my own life is through a relationship with Jesus Christ, and people want to know about it, and we have to share it.
Lord, please bless Floyd Brown as he continues searching out and reporting truth. Grant Your discernment to all who are involved, and use the challenges of these days to bring in a harvest of those who are seeking and finding the Truth, who is Jesus Christ. Amen.
What are your views about the way news is covered? Please share below.
New York City–based Joyce Swingle is an intercessor and a contributing writer for IFA. With her husband, Rich, also a contributing writer for IFA, Joyce shares the gospel of Jesus Christ around the world through theater, speaking, writing, and film. Prior to going into full-time ministry, Joyce worked for about 20 major magazines and now works in pastoral ministry and Christian counseling. Photo Credit: Intercessors for America.
Partner with Us
Intercessors for America is the trusted resource for millions of people across the United States committed to praying for our nation. If you have benefited from IFA's resources and community, please consider joining us as a monthly support partner. As a 501(c)3 organization, it's through your support that all this possible.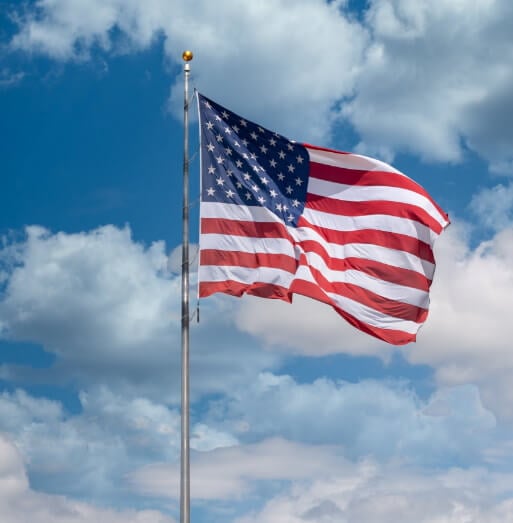 Become a Monthly Partner