Engelbrecht Stresses the Importance of Election Integrity
From The Epoch Times
|
December 2, 2022
Engelbrecht Stresses the Importance of Election Integrity
From The Epoch Times
|
December 2, 2022
I Prayed
have prayed
Father, we pray that You would strengthen our election processes.
This is a critical time for our nation. If we hope to keep what makes America great, we need to defend our elections.
From The Epoch Times. The most valuable lesson a True the Vote co-founder took from being jailed for contempt of court a week before the 2022 midterms was the realization of how important the right to vote is in protecting people's freedoms.
View Comments (4)
Catherine Engelbrecht, co-founder of the election integrity group True the Vote, and Greg Philips, a True the Vote board member, were detained by the U.S. Marshals Service on the orders of the federal judge in connection with a civil lawsuit brought against True the Vote by Konnech, an election management software firm.
Engelbrecht told EpochTV's "Crossroads" program on Nov. 11 she took many lessons from this incident, with one of the most valuable being "how precious freedom really is, and how seriously we ought to take our civic duties and our responsibility to vote and our responsibility to stay engaged." …
Jail Experience Strengthened Resolve
In jail … an inmate … told Engelbrecht: "You need to understand that in here, your life is not your own."
"That just sunk to the core of my being," Engelbrecht said. "I was in a place where my life was not my own. Yet, on the other side of those walls, I fight daily for people's voices to be heard through the power of their vote and to engage in the process of good governance." …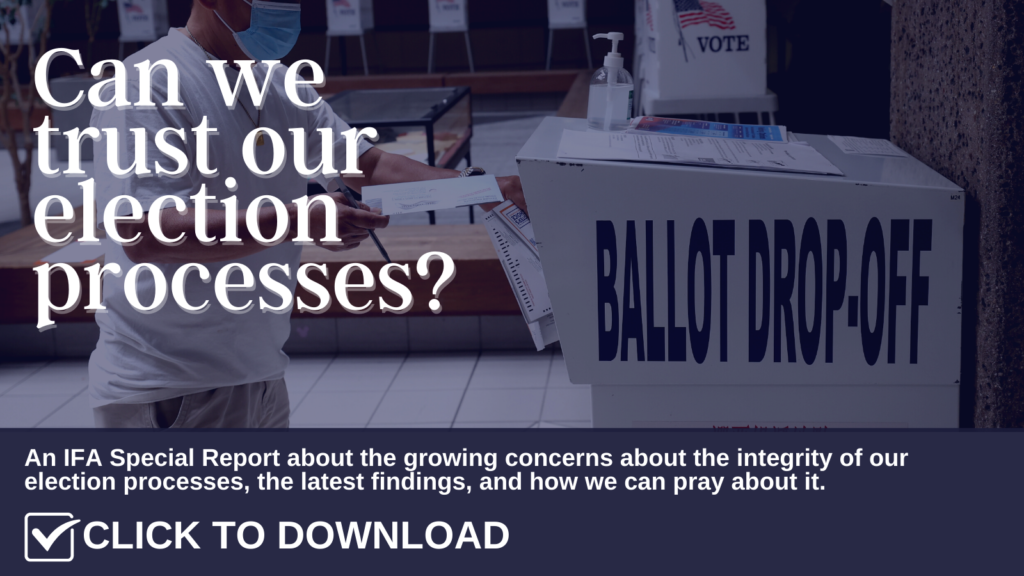 To say that her resolve has redoubled would be an understatement, Engelbrecht continued. "I am more determined now than ever to stay this course because I think our country is in peril. We must stay engaged or we risk losing those freedoms that we so often take for granted." …
Lessons Learned From Midterms
Engelbrecht shared that during the 2022 midterm elections, she observed what she described as "lawlessness of process," referring to problems with mail-in ballots and issues of chain of custody as well as other problems.
There had been influential voices that had been cautioning people to only vote on Election Day, Engelbrecht said. However, True the Vote and others in their circle cautioned not to do that because it was not "the level playing field."
"If everyone only votes on election day, then that would be a different matter," Engelbrecht said, "but, in fact, when you have other camps getting out their votes early and being able to tactically anticipate that if votes coming out on Election Day are a large part of what needs to be focused on, it makes it much easier to throw a wrench into those plans and wreak all manner of havoc."
"Being aware of what we face as a country," Engelbrecht hopes that "we maybe find our common humanity back as Americans and realize that we are a lot more alike than we are different."
"It really doesn't in the end matter if you are a Republican or a Democrat. If you love this country, you want the best for your kids, you want for freedoms for yourself and your fellow countrymen, then there's common ground to be found."
"We've got to find a way to work together where we can so that we can preserve the opportunity to argue at the elections, argue at the ballot box, but let's argue, let's not go to war."
"I think that left to its current trajectory, there are some dark days and America needs to stand up now and unite."
How are you praying for election integrity? Share your prayers and scriptures below.
(Excerpt from The Epoch Times. Photo Credit: True the Vote)
Partner with Us
Intercessors for America is the trusted resource for millions of people across the United States committed to praying for our nation. If you have benefited from IFA's resources and community, please consider joining us as a monthly support partner. As a 501(c)3 organization, it's through your support that all this possible.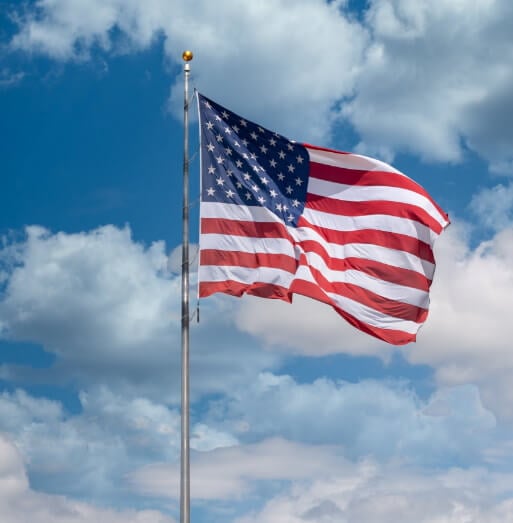 Become a Monthly Partner