End-Times Deception on the Rise
Gloria Robles, IFA Contributing Writer
|
September 19, 2023
End-Times Deception on the Rise
Gloria Robles, IFA Contributing Writer
|
September 19, 2023
I Prayed
have prayed
Lord, give us discernment in these days to distinguish the real from the fake. Prepare Your church to stand for truth.
A recent headline caught my eye: "Christians Find Out Jesus Was Woke and Are Now in Crisis." The article asserts that the Church is in trouble, citing pastors and evangelicals who refer to the principles of Jesus' Sermon on the Mount as "liberal talking points." Such people believe that what Jesus taught about turning the other cheek "is weak, and doesn't work anymore." I was just as shocked and grieved as you might be now while you read this.
Some Christian leaders are rejecting the biblical teachings of Jesus Christ. Reading further, I saw such headlines as: "Jesus Was a Socialist," and "Jesus Was Woke" — which imply that Jesus would have joined the unbiblical woke culture in our nation. Finally, I saw several similar-sounding links, and I clicked on them; each had a picture of men claiming to be Jesus Christ and deceiving people into following them. This should come as no surprise to any of us, because Jesus warned us that all this would happen.
View Comments (86)
As he sat on the Mount of Olives, the disciples came to him privately, saying, "Tell us, when will these things be, and what will be the sign of your coming and the end of the age?" And Jesus answered them, "See that no one leads you astray. For many will come in my name, saying, 'I am the Christ,' and they will lead many astray. And you will hear of wars and rumors of wars. See that you are not alarmed, for this must take place, but the end is not yet. For nation will rise against nation, and kingdom against kingdom, and there will be famines and earthquakes in various places. All these are but the beginning of the birth pains (Matthew 24:3–8).
When we hear people speaking of the end times, we tend to fixate more on the wars and rumors of wars. We talk about the signs and wonders like earthquakes and catastrophes. We even pay attention to nations mentioned in Bible prophecy, but the one thing we speak of less is the rise of false leaders. Jesus warned His disciples that in the last days, many would come in His name to lead people astray. It happened in the early church (see Acts 5:36) and it's still happening today. This is something I have been in prayer over more recently. If you read the entirety of Matthew 24, Jesus warns His disciples clearly. We should not take any of this lightly. Not only will there be men masquerading as the Messiah, but also an increase of false prophets.
Then they will deliver you over to be persecuted and killed, and you will be hated by all nations because of My name. At that time many will fall away and will betray and hate one another, and many false prophets will arise and mislead many. Because of the multiplication of wickedness, the love of most will grow cold. But the one who perseveres to the end will be saved (Matthew 24:9–14 BSB). 
Yes, we will see an increase in false leaders prior to the Lord's return. Thankfully, the word of God tells us how to spot them in 2 Corinthians 11:3–4.
They preach another Jesus.
The first red flag is who they claim to be. If you are listening to someone preach who claims that he is Jesus, that would be the most obvious indication of a false prophet. We know that the Messiah has already come, that He died upon a cross, and that He rose again from death. His work can never be replicated. It is finished! If they are preaching another "Jesus," run!
Jesus answered, "I am the way and the truth and the life. No one comes to the Father except through me (John 14:6 NIV).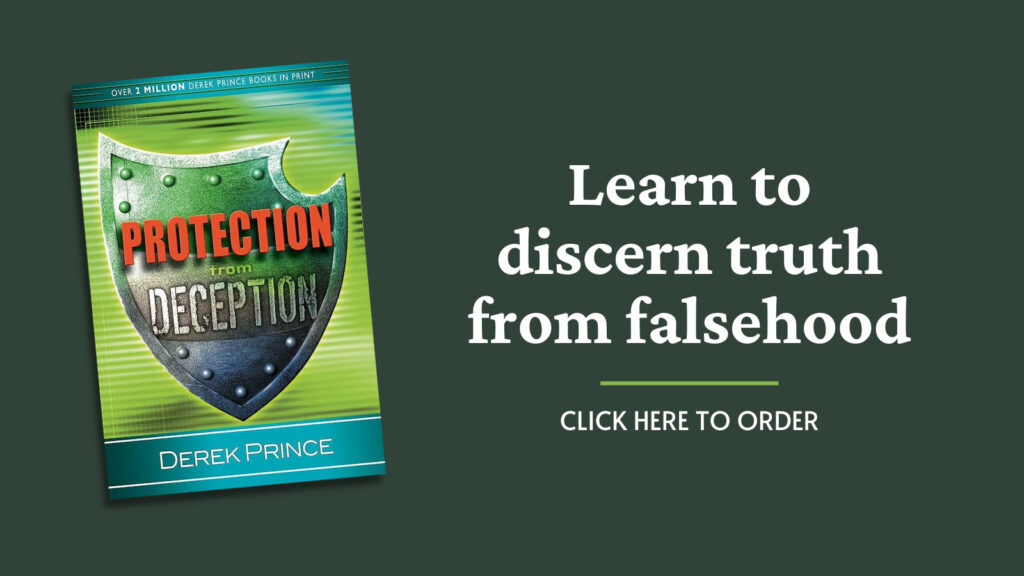 They come in a different spirit.
The Spirit of God is the Spirit of truth. There is also a spirit of error. If a person cannot, will not, or does not acknowledge the lordship of Jesus Christ or His truth, then that person is false, and you need to stay away.
This is how we know if they have the Spirit of God: If a person claiming to be a prophet acknowledges that Jesus Christ came in a real body, that person has the Spirit of God. But if someone claims to be a prophet and does not acknowledge the truth about Jesus, that person is not from God. Such a person has the spirit of the Antichrist, which you heard is coming into the world and indeed is already here (1 John 4:2–3 NLT).
They preach another gospel.
There is only one gospel: receiving salvation in Jesus Christ, who died, was buried, rose again, and is seated at the right hand of the Father. It is by grace through faith that we are saved, not by any works.  
Now, brothers and sisters, I want to remind you of the gospel I preached to you, which you received and on which you have taken your stand. By this gospel you are saved, if you hold firmly to the word, I preached to you. Otherwise, you have believed in vain. For what I received I passed on to you as of first importance: that Christ died for our sins according to the Scriptures, that he was buried, that he was raised on the third day according to the Scriptures (1 Corinthians 15:1–4 NIV).
Distinguishing What Is True From What Is False
In the Old Testament, God sent the prophets to His people to call them back to Himself. In the New Testament, prophets are still sent to God's people — they may travel abroad to other nations, or they may stay in the local church. But they can be found interceding, being watchmen, and teaching, and not just prophesying.
A false prophet wants to intentionally deceive God's people. They come as wolves in sheep's clothing (see Matthew 7:15–20). They want to lead you out of true worship and away from God (Deuteronomy 13:1–3). They bring heresies into the Church, secretly, so as to not arouse suspicion (see 2 Peter 2:1–3). A prophet receives revelation from the Spirit of God, whereas a false prophet receives information from some other source, such as a familiar spirit or a "spirit guide," all of which are demons (see Jeremiah 14:14 and Zechariah 10:2). For a more in-depth look at the character of false prophets and teachers, I recommend reading 2 Peter 2:1–19 which aligns with Jude's epistle to the Church.
Jude describes false leaders who have crept into the Church, and he compares them to three Old Testament figures — prominent men who used their influence in an ungodly manner. First, he mentions Cain, who gave his own offering of what he thought was better, and was rejected. Cain is the first picture of "religion," a counterfeit of what God desires. Next, Jude  cites Balaam, who was retained by an ungodly king to curse God's people, and when that little plot failed, Balaam led the people into sexual immorality (see Numbers 31:16). Balaam was greedy and covetous, though revered as a prophet; however, he died as a soothsayer (see Joshua 13:22). Last, Jude mentions Korah, a man full of pride (see Numbers 16:1–40). Korah rebelled against God's authority and led others into that rebellion, just as Lucifer did ages ago in heaven. A false prophet will never submit to legitimate pastors or other authority figures. 
A Word of Caution
We must use wisdom when judging prophets. Jeremiah and Micaiah are examples of two real prophets of the Lord who were wrongly called false prophets by their peers. In Jeremiah 28:1–17, a "prophet" named Hananiah prophesies to King Zedekiah. He claims, in the name of the Lord, that the Lord would deliver Judah from the Babylonians. I'm sure this prophecy pleased the king. Jeremiah's prophecy said that Hananiah's prophecy was not the Lord speaking, and Hananiah died as a result. Jeremiah was persecuted greatly for speaking the truth (see Jeremiah 38:1–10). 
Micaiah the prophet is another example of a true prophet who stood alone. In Kings 22:1–28, a group of 400 prophets tell King Ahab to go to war, and they promise him victory. However, Micaiah alone tells the king that those prophets are inspired by lying spirits, not by the Lord, and that King Ahab will die in battle. And it happens exactly as the one has said, and not as the 400. Both of these true prophets were mocked, persecuted, and treated as false prophets until their words came to pass. Sometimes believers are quick to call a true prophet false, based on what our flesh desires to see happen, or on our personal opinions. All the "prophets" can be prophesying the same thing, and it can be completely false, while one who is less popular prophesies the truth and is ridiculed. We must seek the Lord and use discernment. 
Testing, Temptation, and Triumph
The Lord your God is testing you to find out whether you love him with all your heart and with all your soul. It is the Lord your God you must follow, and him you must revere. Keep his commands and obey him; serve him and hold fast to him (Deuteronomy 13:3–4 NIV).
The Lord uses false prophets to test our hearts. When false words are released, we have the opportunity to choose to follow God. He gives us the way to avoid deception in the same verse: keep His commands, be obedient, serve Him, and hold fast. If we do these things, we will pass the test.
Remember that God does not tempt anyone, but we are tempted when we are drawn away by our evil desires (see James 1:13). If you have ever seen an obviously false "Christian" leader flourish and wonder why, it may be what the Bible calls itching ears (see 2 Timothy 4:3). Many people, including Christians, are interested in hearing what appeals to their flesh. We are to follow Jesus, not our feelings or hearts. We are to guard our hearts (see Proverbs 4:23). 
Now the Spirit speaketh expressly, that in the latter times some shall depart from the faith, giving heed to seducing spirits, and doctrines of devils (1 Timothy 4:1 KJV).
In the last days, we are told even Christians will depart from the faith due to seducing spirits. This will come from false leaders. I chose the KJV because it uses the word seduce — which means to lure away or beguile. In the KJV it also says the serpent beguiled Eve. Satan has no new tricks. He is luring the Church away with false teachings that sound good, but they are nothing more than doctrines of demons. 
As many Christians are rejecting the word of God and Jesus' teachings, it is clear they are in pursuit of another Jesus. Just as the people who call Jesus a liberal, socialist, woke, or even a homosexual, some people want a god they can control. They want a god who can fit into their narrative, and they will preach it to anyone who will listen. They will rewrite His word by adding to it or by removing truths from it to deceive the masses. When I see how many false messiahs are appearing, I know we are nearing the Lord's return. This will increase as we grow closer to that time. We need not fear, but we should be prepared. Here's how we can prepare.
Some are scared of prophets and prophecies altogether, but we shouldn't despise them; instead, we can test them (see 1 Thessalonians 5:20–21 and 1 John 4:1). It would also be wise to use discernment, and if you feel you are lacking in that area, simply ask the Lord for it. It would also benefit you to study the word. When you know the Bible, it becomes easier to distinguish the authentic from the counterfeit (Hebrews 4:12). It's so important to read the word, but what is most important is to know the Living Word, Jesus Christ. Your daily pursuit of His presence will make the greatest difference in your life — especially with deception on the rise. The safest place to be is in the presence of God. 
But you belong to God, my dear children. You have already won a victory over those people, because the Spirit who lives in you is greater than the spirit who lives in the world. Those people belong to this world, so they speak from the world's viewpoint, and the world listens to them. But we belong to God, and those who know God listen to us. If they do not belong to God, they do not listen to us. That is how we know if someone has the Spirit of truth or the spirit of deception (1 John 4:4–6 NLT).
Let's pray now:
Father, we come into Your presence, and we glorify Your name. You alone are worthy of all the praise. Forgive us, Your people and Your Church. We have sinned against You by refusing to honor Your words. Forgive us for giving any false prophets or leaders a platform due to our ignorance. Give discernment to Your people. Give us eyes to see and ears to hear according to Your word. Give us wisdom and knowledge, like the sons of Issachar, to know what to do and how to prepare. Thank You for Your indwelling Spirit, because greater is He that is in us than he that is in the world. We praise You because You already have the victory, and we rejoice because we are victorious in Jesus Christ our Lord. Amen. 
How are you praying about deception in these days? Share your thoughts and prayers below.
IFA contributing writer Gloria Robles is a passionate intercessor with a prophetic voice for today. For more from Gloria, go to Spotify or Anchor and listen to her podcast, Something To Share. Photo Credit: photobyphotoboy/Canva.
Partner with Us
Intercessors for America is the trusted resource for millions of people across the United States committed to praying for our nation. If you have benefited from IFA's resources and community, please consider joining us as a monthly support partner. As a 501(c)3 organization, it's through your support that all this possible.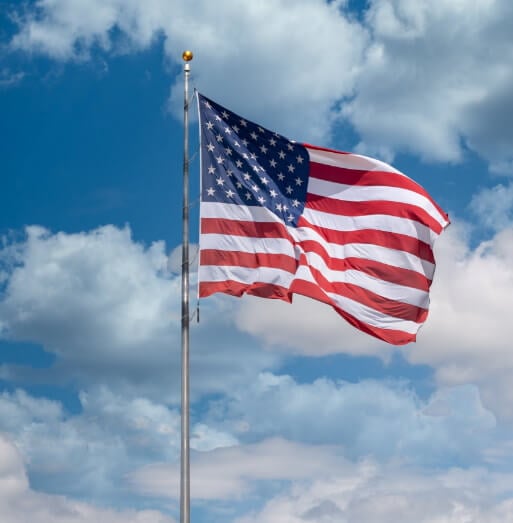 Become a Monthly Partner
You can post a prayer to share with others.
Catherine L
September 19, 2023, 5:51 pm
LORD GOD, I rest on the promise of the Apostle John where, in his first letter, he said, "This is the confidence that we have In Him, that if we ask anything according to His will, he hears us. And if we know He hears us, we know that we have the petition required of Him." Knowing that it is your greatest desire that all mankind would trust in you and not perish as stated again by John where he said, "For God so loved the world that he gave His only begotten Son that whosoever believeth in Him should not perish but have everlasting life. For God came not into the world to condemn the world, but that the world through Him might be saved." (John 3:16-17) We are indeed a stubborn, stiff-necked people, and we are in defiance of You and all that is Holy. As the prophet Isaiah said, "All we like sheep have gone astray, we have gone everyone to his own way, and the LORD has laid on Him [Jesus} the iniquity of us all." You, LORD, have loved all of humanity from our beginning despite our rebellion and prideful defiance. We have shunned your gift of salvation and you promises of safe-keeping, provision, strength, and guidance. Forgive us, oh LORD, and set us upon a right path. Father, I pray for our nation that those who would destroy us from outside our borders or here at home would face an awakening to Your Holiness and turn aside. I pray for our elected officials at every level that their hearts and minds will be opened to see the Truth that you have proclaimed to us for our own good. I pray for those in education that the destructive falsehoods and indoctrination in our schools will be halted, that parents will be awakened and heard, and that the educators who stand against this will be protected from every harm. I pray for those in the medical field and others who are being coerced to act in opposition to their beliefs. I pray for those who are sacrificing our children to every evil ever perpetuated to mankind. I pray, LORD GOD, for forgiveness for our immoral living and denial of all that is good. Open eyes, ears, and hearts that millions will forsake the evil one and turn to you in total humility and with a steadfast commitment to listen and obey because You and good and Your ways are always for our benefit and the benefit of others. I place all this at your feet, My LORD and my GOD, that You will work Your miraculous, transformative power across this nation and around the globe. I praise you for who You are, for what You have done, and for all that You are going to do as I sit in absolute trust as your child and your servant. AmenLord, give us discernment in these days to distinguish the real from the fake. Prepare Your church to stand for truth.
Zoe E
September 19, 2023, 3:45 am
Lord, give us discernment in these days to distinguish the real from the fake. Prepare Your church to stand for truth.