Drastic Declines in U.S. Birth Rate
From The Daily Mail
|
January 18, 2023
Drastic Declines in U.S. Birth Rate
From The Daily Mail
|
January 18, 2023
I Prayed
have prayed
Father, have mercy on us! Reveal what is fueling low birth rates and if it is unbiblical thinking, please change us.
Birth rates drastically drop while life expectancy sinks to the lowest number in 25 years. What is happening and why?
From the Daily Mail . . . .  People do not have enough children anymore.
View Comments (10)
A baby boom in the mid-20th century saw the average woman give birth to between three and four children. Today, just 1.6 children – the lowest level recorded since data was first tracked in 1800.
This could lead to economic devastation in America down the line – as the federal government would need to collect more taxes to fund programs such as Medicare and Social Security – while dishing out less benefits to each person.

The downward trend of American fertility has accelerated in recent decades . . .
According to the US Census Bureau, the fertility rate – which measures how many children an average woman will give birth to during her life – was 1.6 in 2020.
This falls far below the level of 2.1 needed to maintain current population levels.
Many have pointed to high costs of child care, student debt held by Americans in their early 20s and other financial pressures.
A report by the First Five Year Fund found that the costs of raising a child have increased 220 percent over the last three decades – with it costing around $10,000 per year to raise a child under the age of six.
Americans also now owe over $3trillion in collective student debt, a figure that has doubled over the past 20 years. . . .
Census data projects that the US population will start falling by 2035 – unprecedented in the nation's 250-year history. . . .
'We are actually only just beginning to understand the myriad [of] challenges that sustained low fertility will have on societies.'
Fertility in the US has long been falling. A half-century ago in 1970, the average woman was having 2.39 children over her entire life-span.
In 1920 – a full century ago – the rate was at 3.17. Earliest available data from 1800 puts the rate at 7.04. . . .
In research published last week, Dr Kearney and Dr Levine investigated potential causes of this decline in fertility . . .
[R]esearchers believe it is a result of Americans, and women in particular, changing priorities in recent decades. . . .
This means that instead of having multiple children to boost the families productivity, families will opt to have fewer offspring and instead invest as many resources as possible into their individual success throughout life.
But he said that 'it is not clear why that happens' repeatedly across the world. . . .
America, and many other western nations, face long-term harm unless they can come up with a solution. . . .
Industries that cater to older people, like elderly care, should expect to grow – while toy and game companies could expect to shrink.
What do you think is behind the low birth rates? Please post a comment.
(From the Daily Mail. Photo Credit: Getty Images.)
Partner with Us
Intercessors for America is the trusted resource for millions of people across the United States committed to praying for our nation. If you have benefited from IFA's resources and community, please consider joining us as a monthly support partner. As a 501(c)3 organization, it's through your support that all this possible.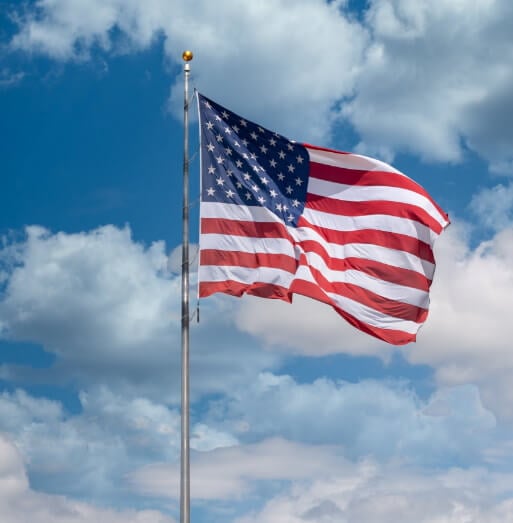 Become a Monthly Partner