DON'T MISS THE DAY OF THE SWORD
Shelley Hendrix McLaughlin
|
April 25, 2020
DON'T MISS THE DAY OF THE SWORD
Shelley Hendrix McLaughlin
|
April 25, 2020
I Prayed
have prayed
Father, help us to speak in alignment with your Holy Word during these trying times. Don't let us grumble, complain or speak with impatience, anger or fear.  Write Your words on our hearts today as we speak them over our homes, cities, states, and this nation. Write them on the hearts of all the people. Turn back to us as we turn back to you in love, faith and with humility.  May your Word go forth and perform its good deeds throughout all the earth. In Jesus Name, Amen.
UPDATE:  We still need readers in the following states: Washington, Nevada, Utah, New Mexico, Montana, North Dakota, Georgia, New Hampshire, Rhode Island, & Delaware, as well as Washington, DC; Puerto Rico, US Virgin Islands.  If you have completed the reading for one of these states, let us know so we can check off your state as complete.  If you can invite others to participate in these states, share this article!
As intercessors all over the nation have pressed into the Lord during this pandemic pause, many have heard that it is time to fit ourselves with the armor of God. We are inviting you to the Day of the Sword–a nationwide Bible reading event that you can join from your home. We are reading aloud the Word of God completely in one day (April 27), with readers in every state.  We know when the Word is read it doesn't come back void. Here are the details:
View Comments (85)
Monday, April 27, 2020 – The Day of the Sword 
Psalm 19:1-4 tells us
The heavens declare the glory of God, and the sky above proclaims his handiwork.
Day to day pours out speech, and night to night reveals knowledge.
There is no speech, nor are there words, whose voice is not heard.
Their voice goes out through all the earth, and their words to the end of the world."
Pastor Arthur Hunt of Arkansas has developed a program called The Cleanse USA – God's Way – which makes it easy for the Body of Christ to work in unity, pick up our sword that is the Word of God and read the entire Bible cover to cover over our nation – state by state – very, very quickly.
We think that is a great idea for this time and are asking you to consider participating in this effort on Monday, April 27, 2020.
EASY AS 1 – 2 – 3:
Pastor Hunt has painstakingly portioned the Word among the 50 states, 2 Territories and the District of Columbia. If you are working alone, it will take you approximately 90 minutes to read for your state, but this is why it is so good and pleasing to God when His people work together (Psalm 133:1).  If you gather a small team of 5 to 7 people, it only takes 15-20 minutes per person! (Editor's note: I did this in the fall with the author. I was so blessed! I read fast, even aloud, so it took a little over 1 hour. The Lord ministered to me personally while I was reading. It was a great blessing.)
HERE IS HOW YOU CAN PARTICIPATE:
SIGN UP TO READ FOR YOUR HOME, CITY, STATE & NATION: Visit The Cleanse USA website here to get your state's reading passages, and commit to read God's word aloud on Monday, April 27, 2020 before sundown.
You do not have to sign up to participate! Click the link above, click on your state, and read the passages assigned.
RECRUIT FRIENDS & FAMILY: Multiply your efforts by encouraging family and friends to participate. Ask 3 people to help you, then ask them to each ask one more person. The more who agree to read, the more quickly we are all covered! Consider praying together before you begin! Many people are more open to spiritual activities during this quarantine.
COMPLETE THE READING: Working individually or as a team, read your state's portion. This is a wonderful opportunity for us to stand in the gap for the nation, and the world, with our arms raised in praise and in worship. THEN REPORT BACK: Let us know when you have completed the reading and what state you are from here on the comments of this article, on The Cleanse USA Facebook Page,  or by emailing

[email protected]

.
We have participated in this effort several times since January of 2019 and have never been disappointed. It creates a great sense of purpose and unity within the community of people who engage. Our nation needs this more than effort.
Be sure to share this announcement with others. The more hands, and mouths, on deck the better right now. Dressed in His armor, we are still called to take up our shield of faith and pick up our Sword. Both of which require action on our part.
The heavens declare the Glory of God. May Your will be done on earth, as it is in heaven.
Partner with Us
Intercessors for America is the trusted resource for millions of people across the United States committed to praying for our nation. If you have benefited from IFA's resources and community, please consider joining us as a monthly support partner. As a 501(c)3 organization, it's through your support that all this possible.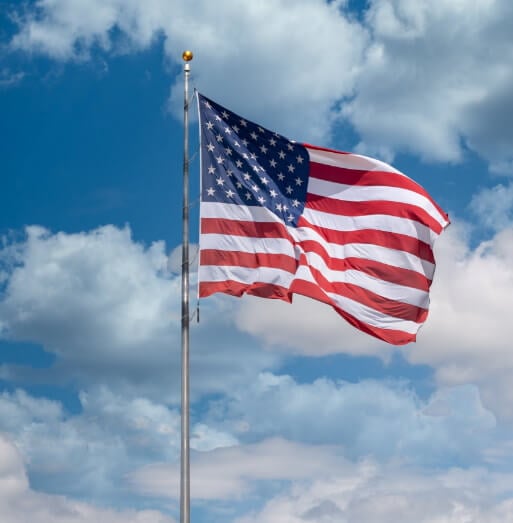 Become a Monthly Partner